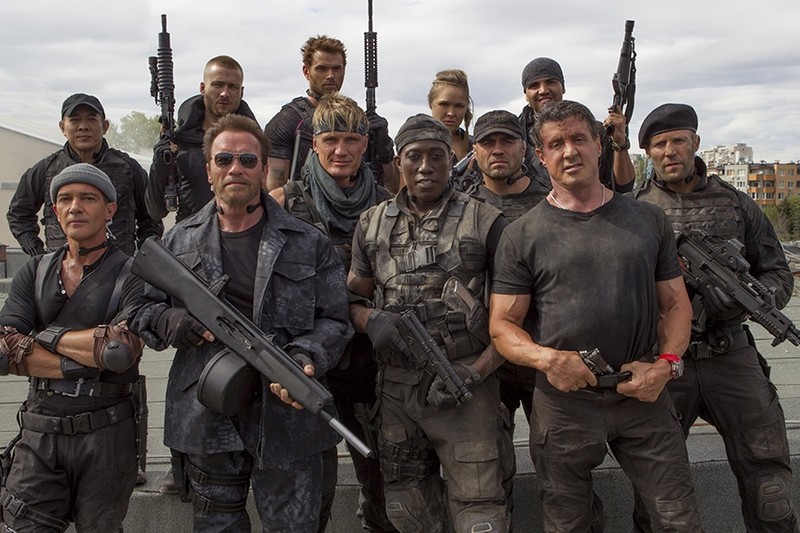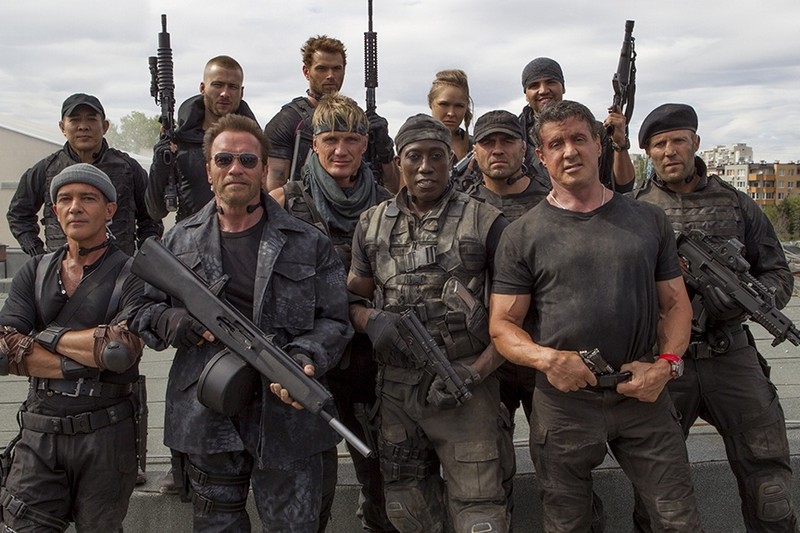 Eighties action heroes had a habit of not dying, always managing to walk from every explosion, every wreck with nothing more than a witty one-liner. So it should really come as no surprise that The Expendables franchise – a series of movies dedicated to reliving those meatheaded glory years – is still alive. 2014's The Expendables 3 may have been shellacked by many critics, but it made $214 million off a $90 million budget. That figure was a big step down from the much better received Expendables 2's $314 million haul, but it is apparently still enough to justify another go around for Sylvester Stallone and the gang.
THR brought the news over last year's festive season that German based distributor Splendid Films has picked up the European distribution rights for a fourth Expendables feature to be released in 2018. Splendid distributed all three previous films in Germany as well. Lionsgate is in the international distributor for the franchise, but has not issued any statement yet regarding whether they will handle release again.
Of note about this news though is that this fourth Expendables will also be its final installment. Previously there had been talk of perhaps finishing off the franchise not with a feature film, but rather as an event series on TV. There was also chatter for a long time about a female-centric spinoff The Expendabelles, but it's been all quiet on both those fronts for a while now. With Expendables 4 now going ahead, it's uncertain if those other projects are still on the table.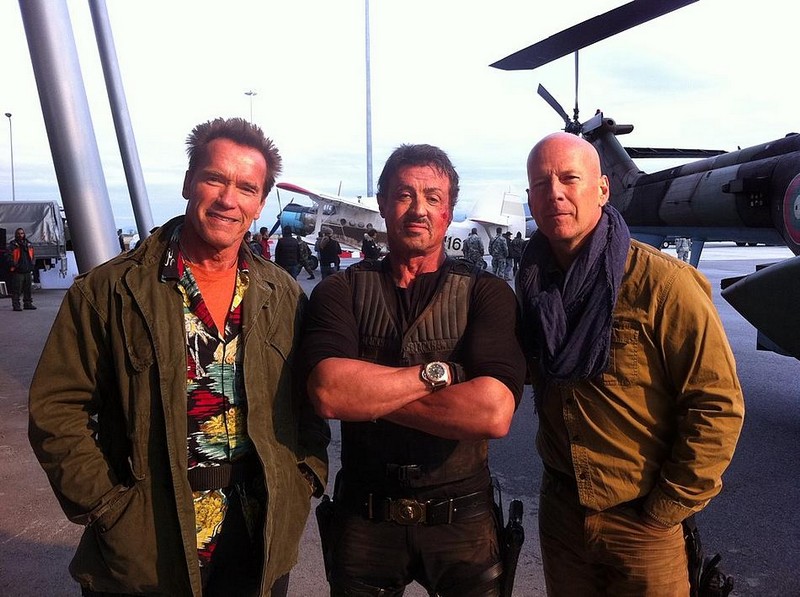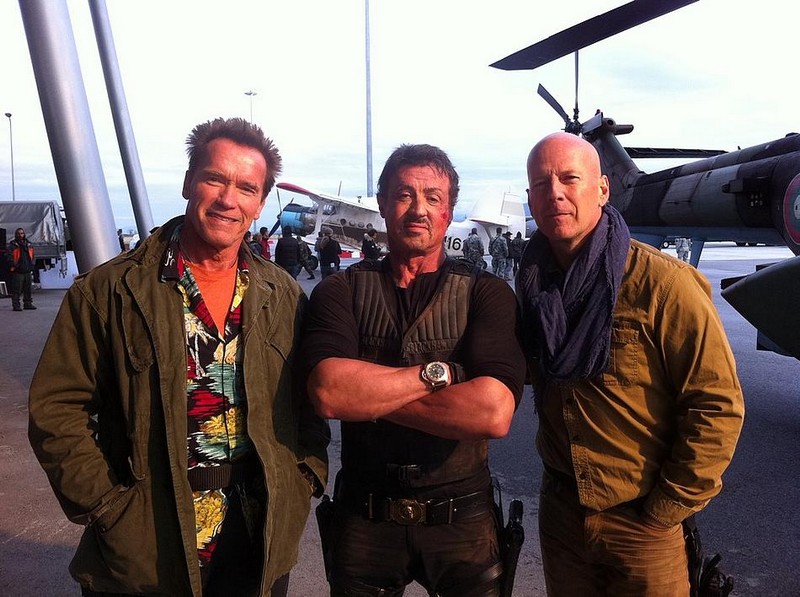 What we do know though is that at this time, Stallone (who created the franchise, and besides for starring in them, also wrote and directed the first film) will be reteaming with Jason Statham and Arnold Schwarzenegger again for Expendables 4. No word yet on whether other franchise stalwarts Bruce Willis, Dolph Lundgren, Jet Li, or Terry Crews will be back. There's also no word of the return of the new crew that was introduced in Expendables 3, including Wesley Snipes, Antonio Banderas, and Harrison Ford (I'm just going to assume that the young team of Kellan Lutz, Ronda Rousey, Glen Powell, Victor Ortiz, and Robert Davi won't be returning either, because honestly who wants to hang out with those guys instead Sly and Arnie?).
While no plot details have been revealed yet for Expendables 4, Stallone took to his Facebook page to confirm the film's development:
"We're going to do our best, but I think we've got some really great attitude going. We've got great ideas. I think everyone is expecting something different and we're going to give it to them."
Personally, I actually don't want to see anything different, per se. I would just love for them to go back to the tongue-in-cheek, self aware fun action romp style of The Expendables 2. The first film was far too serious, and The Expendables 3 tried to find some kind of middle ground between the two approaches, which didn't actually work either. Expendables 2 though got it just right for me, as it realized that these 80's personalities are essentially living, breathing cartoons, and they should just embrace their innate ridiculousness. Plus, it had Jean-Claude Van Damme absolutely stealing the show as the flamboyant villain Jean Vilain (yes, character names doesn't get more on-the-nose than that). Van Damme has already expressed a desire to return to the franchise and even had the best, stolen-straight-out-of-an-80's-action-movie idea for how to bring him back, despite his character's death: Have him play his own twin brother.
Last Updated: January 9, 2017