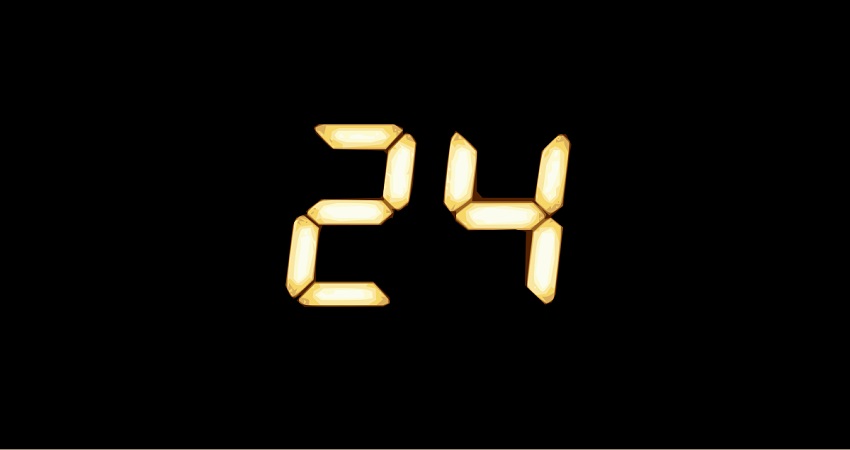 Just last week we got news that Fox was looking to produce a prequel series to fan-favourite Emmy-awarding drama 24. And I think it's a terrible idea! 24's real-time 24-hour concept was an inspired mechanic to create constant tension and drama, but it was Kiefer Sutherland's performance as brutally pragmatic CTU agent Jack Bauer that really elevated the show into the cult status it would attain. Sutherland made the iconic role his so emphatically, that I just can't see anybody else playing the whisper-shouting Bauer.
Setting more stories in the world of 24 and reusing that trademark mechanic is a different situation though. This was already done with last year's 24: Legacy, a new show led by Corey Hawkins which only brought back a small handful of characters from the original. While 24: Legacy wasn't the greatest bit of television around, it did hit those signature 24 motifs fans had come to expect, but low ratings led to its cancellation after just one season. As Fox indicated at the time, they were not done with exploring new chapters in franchise though. And I really mean "new" as it was reported at the end of last week that a 24 legal drama spinoff was now in development as well.
This planned spinoff was unveiled by Fox Television Group President and CEO Dana Walden during Television Critics Association press tour (via /Film), who described it as "a whole new take on the franchise set in the legal arena":
The idea of moving that franchise from terrorism and security into the legal world is actually something we talked about probably as far back as season three or four when there would be discussions of spin-offs. You have to look for an arena where the stakes are high and time matters. That deals with an execution of a prisoner and there's just 24 hours left when the execution is supposed to take place. It potentially carries a lot of the same values you would have in the old 24. There are real emotional stakes involved.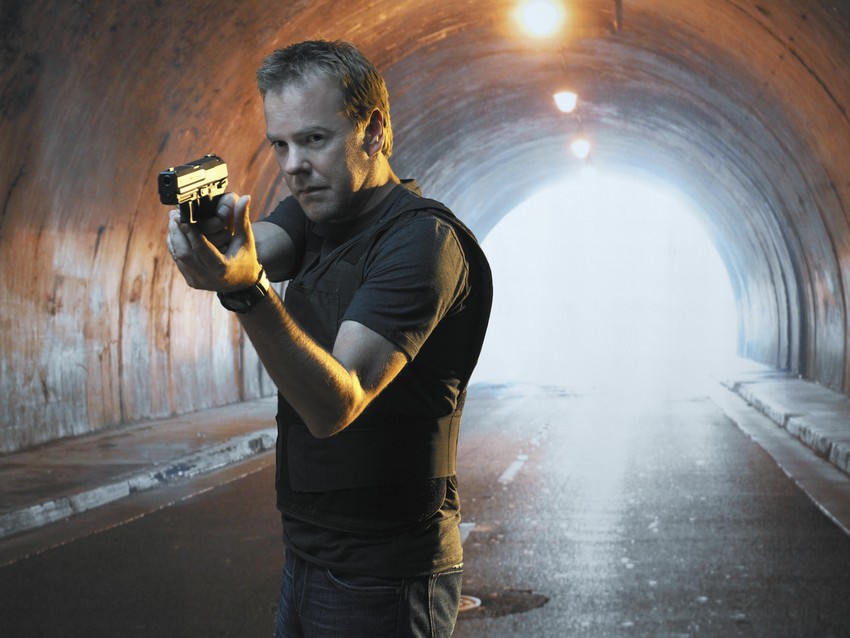 Moving things from globetrotting action thriller to courtroom potboiler definitely is a huge shake-up. I can certainly see how the real-time mechanic will add some serious drama to this iteration though, it was after all those epic cliffhangers as the clock counted down on an episode that made you instantly want to watch the next one. My only concern is that the structure of the original show, which saw several characters engaged in different actions across multiple settings, allowed for that cliffhanger every episode – how is that going to work in just a courtroom?
As for that 24 prequel series, Walden's partner, Fox Television Group Chairman Gary Newman explained that they haven't decided on how young to cast the new Jack Bauer yet as it all depended on the story franchise creators Joel Surnow and Robert Cochran come up with. Whatever they produce though, don't look for it to break away from the traditional approach like the legal drama is set to do as both Newman and Walden stated that the prequel will be set in that same old world of global security, which is now more relevant than ever.
Last Updated: August 6, 2018