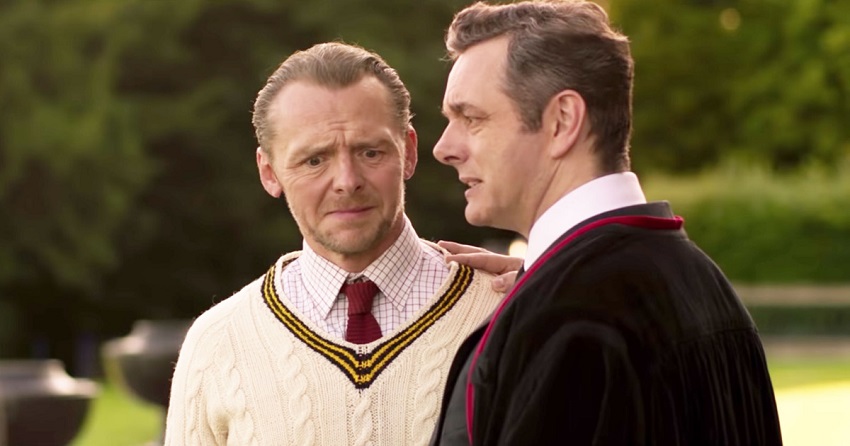 Slaughterhouse Rulez is the upcoming British horror comedy that I'm already predisposed to not liking because it spells "rules" with a "z". Even worse, it also has children, and Simon Pegg and British Seth Rogan Nick Frost performing their standard comedy shtick of being uptight and quirky respectively. This is also the first movie to emerge from the pair's recently-formed production house, Stolen Picture.
It's the sophomore feature from writer/director Crispian Mills (A Fantastic Fear of Everything, which starred the aforementioned Pegg), co-written with Henry Fitzherbert (making his feature debut). It stars Asa Butterfield (Ender's Game), Finn Cole (Peaky Blinders), Hermione Corfield (Pride and Prejudice and Zombies), and Michael Sheen (Masters of Sex). A pretty good cast all things considered, and an excellent collection of very British names.
The official plot synopsis is as follows:
Welcome to Slaughterhouse, an elite boarding school where boys and girls are groomed for power and greatness…and they're about to meet their match. This ancient and ordered world is about to be shaken to its foundations – literally – when a controversial frack site on prized school woodland causes seismic tremors, a mysterious sinkhole, and an unspeakable horror to be unleashed. Soon a new pecking order will be established as the pupils and teachers alike become locked in a bloody battle for survival…
Let's take a look:
There are three types of people in the world: those who think Nick Frost is funny, those who don't, and those who think he ruined Into the Badlands with his stupid character. I can't watch that otherwise awesome show because of him and I'm still angry about it. Anyway, back to this movie.
I don't think it looks too bad, but not too good either – definitely more comedy than horror, and unfortunately some of that comedy fell flat. Overall it's a silly little horror comedy that relies on its Britishness a bit too much for my tastes, but otherwise seems like harmless fun. Fair viewing if all you want is to sit back, switch off your brain, and have a laugh.
What do you think?
Slaughterhouse Rulez is due for release in the UK on 31 October.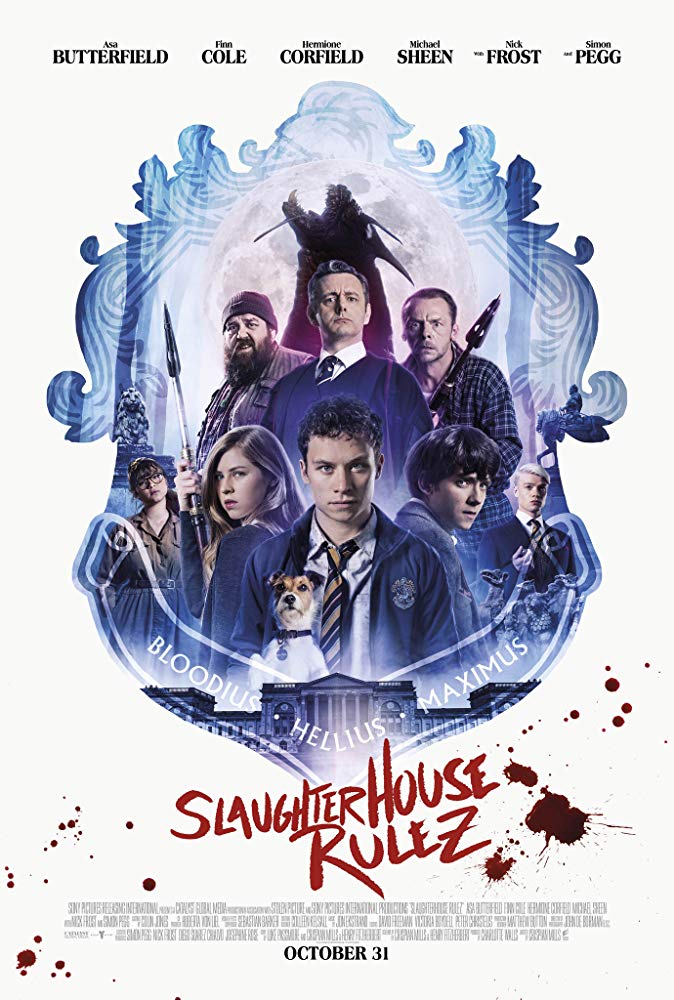 Last Updated: August 10, 2018