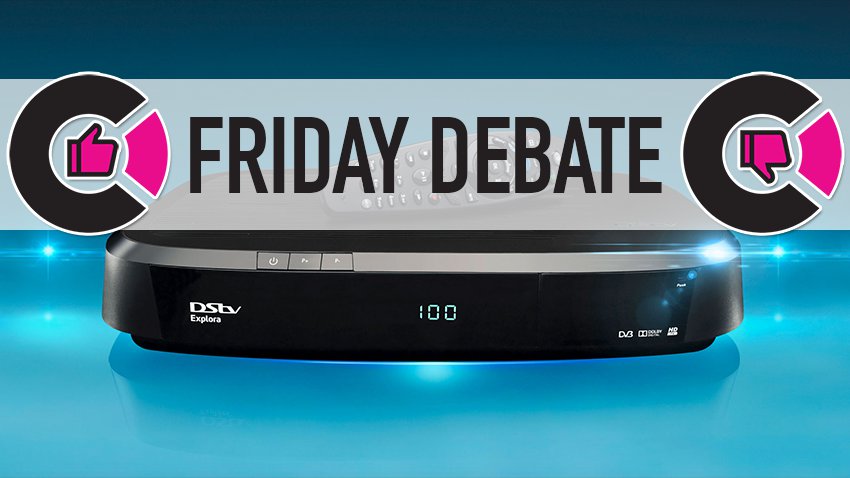 This week, DStv operator Multichoice fired shots at Netflix and other streaming services. They blamed the rise of these services for a drop in their paid subscriber numbers. In the last financial year, they've lost 100 000 subscribers, and they're pointing the finger at online streaming.
To that end, they want stricter regulations for OTT providers like Netflix, saying that those providers don't pay Tax and the other associated costs of being a broadcaster. While I am all for Netflix paying taxes, having them and other services pay the costs associated with broadcasting, when that's not what they're doing is ludicrous.
In fact, I don't think Multichoice's biggest problem is Netflix; it's themselves. It's easy to justify paying for Netflix, and even for the broadband connection you'll need to watch on-demand streaming. The R150 that it costs for Netflix every month, coupled with an internet connection still comes in under the R800+ that DStv wants for its premium subscription – so it's easy to blame Netflix for the shift.
In truth though, I think it's because consumers have changed. They no longer want to watch things on a schedule (or on seemingly endless repeat). They want to watch what they like, when they like – and in Netflix (or Cell C Black, or even their own Showmax's) absence, people would watch YouTube or use Kodi coupled with dodgy services on the internet.
The only thing that streaming doesn't really get you? Major sports -and that's always been DStv's trump card. It's likely that the reason the service still has so many premium subscribers is that it continues to hold its viewers hostage with sports bundling. For reasons known only to themselves, DStv has refused to adapt to the market – and I legitimately believe that by offering discounted sports-only packages, the company would see an upturn in those subscriptions.
DStv's woes are, to my mind, similar to the ones that metered taxi operators have faced thanks to services like Uber, Taxify and Lyft. If you don't keep up, you get angry at the success others are having.
Of course, as Cell C's Graham Mackinnon pointed out, Multichoice and DStV have had such a head start in acquiring licences and forging relationships in this business that any subscriber losses are really their own fault.
Anyway, Do you think DStv is right to blame Netflix for its dwindling subscriber numbers? Have you long binned DStv? Do you still subscribe? Tell us why.
The views and opinions expressed in this article are those of the author(s) and do not necessarily reflect the official policy or position of Critical Hit as an organisation.
Last Updated: May 11, 2018