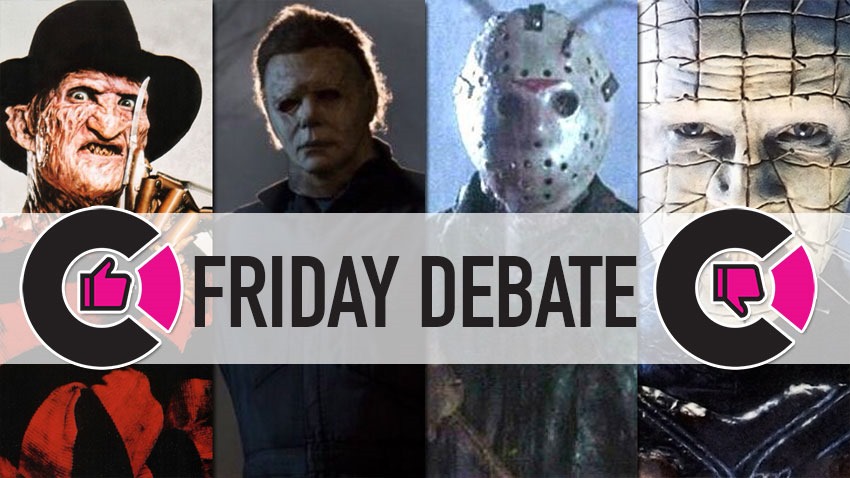 Tis the season to get bloody, and right now the Critical Hit gang is reliving an entire decade's worth of nostalgia with the Days of Horror posts that we've been busy cooking up. It's been a terrific stroll down memory lane, that has of course, led to some heated debate in the office as we try to tie a bloody ribbon around the genre of terror and put forth a candidate for the best representative of a style of film that drastically reduced the number of horny summer camp counsellors to single digits.
Horror films today may be more psychological affairs, but what began in 1978 with John Carpenter's Halloween, gave birth to a new genre of movie maniacs. Slashers, nightmarish stalkers and unstoppable revenants from beyond the grave who would kill off cannon fodder teenagers with alarmingly brutal and creative methods as the years and sequels kept piling on.
The 1980s were the heyday for those films and their signature antagonists, with plenty of studios looking to grab a slice of that lucrative pie. Only a select few of these villains were truly memorable, once the dust had settled and audiences had moved on. Michael Myers remains as iconic as ever as the trend-setter of that era, a figure of pure malice and evil that simply was.
Freddy Krueger (And I am beyond biased here, deal with it), is literally the stuff that nightmares are made of. Fear, hate and a passion for killing that stole not only lives, but potential futures as well. Jason Voorhees was a walking tragedy, a monster cursed to live forever as a spectre of revenge, while Hellraiser's Pinhead didn't even see himself as a villain but rather a force of amoral sadomasochistic pleasure.
There's obviously more out there than just the name-brand slashers. Scream's iconic Ghost Face killer kept the genre alive in the 2000s, SAW's Jigsaw killer was a new stab that ran its premise into the ground very quickly and the Hatchet series starring Kane Hodder as Victor Crowley takes the genre into extreme new directions.
So sound off below! Who's the best in horror? Which movie monster stands tall above his contemporaries in the field? Let us know below, and let's start a verbal fight while we're at it. Now if you'll excuse me, I need to go yell at Geoff who is convinced that A Nightmare on Elm Street 3: Dream Warriors is superior to A Nightmare on Elm Street 4: The Dream Master.
It's f***ing not, Geoff. Dream Warriors has a Dokken music video. Dokken for Wes Craven's sake. That doesn't even compare to Dream Master's licensed video by the Fat Boys, which includes scenes of Freddy rapping. Check and mate.
The views and opinions expressed in this article are those of the author(s) and do not necessarily reflect the official policy or position of Critical Hit as an organisation.
Last Updated: October 19, 2018