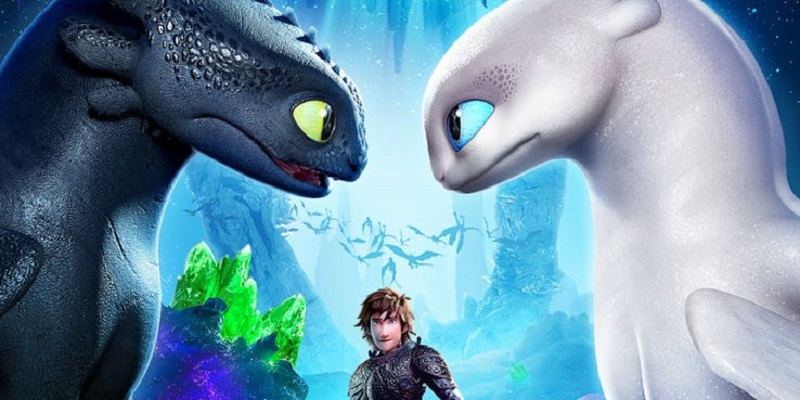 We are finally getting an opportunity to see the conclusion of the epic story that taught us to no longer fear dragons, but learn to see them as cute pets instead. Not something you would initially expect to work, but a premise that has turned the How To Train Your Dragon films into serious successes by not just appealing to kids, but adults alike with the maturity of its remarkable story.
It's been four years since How to Train Your Dragon 2, but it seems the amount of time and effort Dreamworks Animation has put into a follow-up movie is certainly going to pay off if the first trailer for How to Train Your Dragon: The Hidden World is anything to go by. As the trailer explains, this is the conclusion of Hiccup and Toothless' story for while Dreamworks initially intended for a much bigger and longer-running movie franchise based on the children's books by Cressida Cowell (which has also been adapted into an animated series that sticks closer to the source's more kid-centric tone), the studio has instead decided to just keep it as an epic movie trilogy.
I think it's a good thing as the characters have never been allowed to overstay their welcome and each movie feels like a clear evolution on the story. Which means this time around we can not only expect a story that is possibly even more powerful than the first two, but one which brings the overarching narrative to a conclusion and perhaps explains why dragons no longer roam the Earth freely anymore. Because of course dragons are real and don't look at me like that. Go look at the awesome trailer instead!
This third film is once again written and directed by Dean DeBlois, who seems intent on continuing to steer the story towards a deeply emotive direction and one that will no doubt not only lead it to a rousing finale but probably a few tears as well. Jay Baruchel, Cate Blanchett, Craig Ferguson, America Ferrera, Jonah Hill, Kit Harington, Christopher Mintz-Plasse, T. J. Miller, Kristen Wiig, and Gerald Butler will all be returning to voice their respective Vikings or dragons, while veteran actor F. Murray Abraham joins the cast as the villainous Grimmel.
In the animated movie world, it's normally Pixar who reigns supreme, but there is no doubt that Dreamworks has done a sterling job with the first two movies of this series, easily rivalling anything Pixar has done of late, and this third film only looks set to continue that trend. How to Train Your Dragon: The Hidden World is only releasing on 1 March 2019 though, a wait which will probably only heighten our expectations for this film further.
Last Updated: June 8, 2018