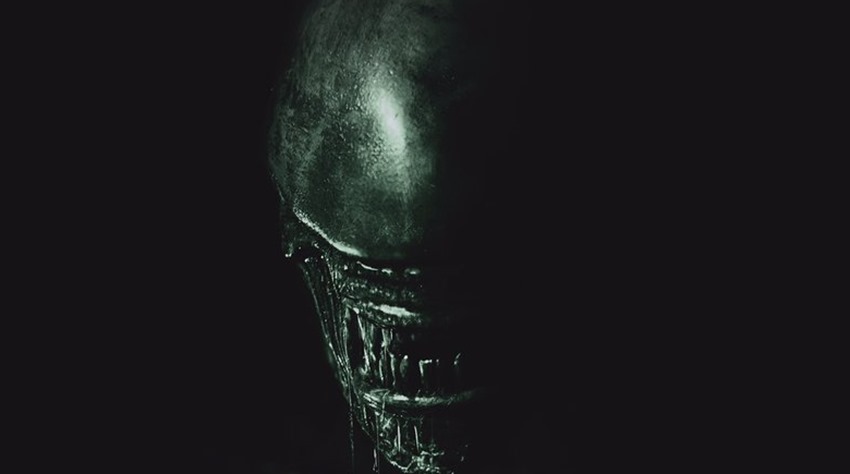 Prometheus was a stupid movie. Stupidly entertaining, but man the emphasis really was on the idiocy of a crew led by a ruthless corporate lady who failed to realise that running diagonally is better than running straight when a gigantic space donut is on the verge of crushing you. And we're not even mentioning the "brilliant" scientists who thought that attempting to pet a vagina-snake was a good idea. I mean, just…how dumb were these guys?
Alien Covenant on the other hand, at least looks like it has some common sense floating around that spaceship. With Danny McBride and James Franco as part of the crew, I'm also viewing this film as the Pineapple Express sequel that I always wanted. Hopefully Seth Rogen voices the chestburster this time around. That would be brilliant. Here's the latest trailer for Alien: Covenant, which unfortunately trades weed jokes and shaved armpit references for blood, horror and backbursters:
The path to paradise begins in hell.

Ridley Scott returns to the universe he created, with ALIEN: COVENANT, a new chapter in his groundbreaking ALIEN franchise. The crew of the colony ship Covenant, bound for a remote planet on the far side of the galaxy, discovers what they think is an uncharted paradise, but is actually a dark, dangerous world. When they uncover a threat beyond their imagination, they must attempt a harrowing escape.
Now that is the kind of Alien movie that I wanted to see from director Ridley Scott several years ago. Dirty aesthetics, horror and just the unrelenting hostility of organisms that are designed to survive by any means necessary. Alien: Covenant is out on May 19 and also stars Katherine Waterston, Billy Crudup, Demián Bichir, Carmen Ejogo, Amy Seimetz, Jussie Smollett, Callie Hernandez, Nathaniel Dean, Alexander England and Benjamin Rigby.
Last Updated: March 1, 2017