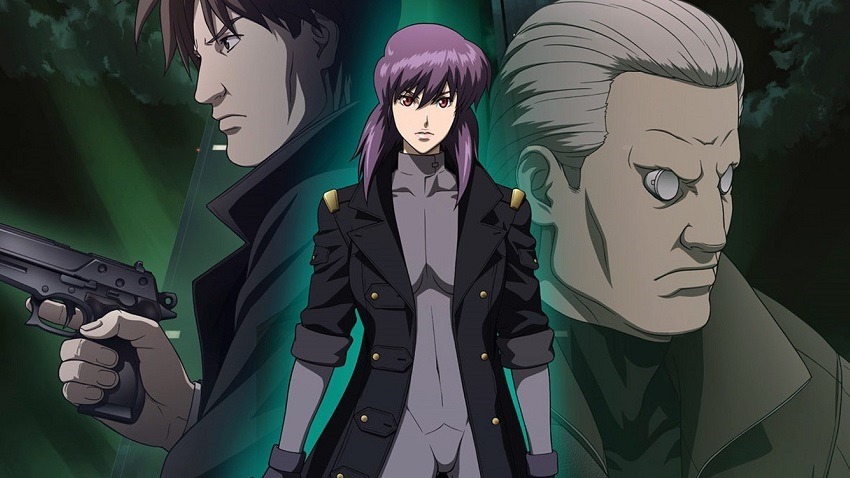 Ghost in the Shell is a hell of a lot more relevant now thanks to a slightly sub-par live action film, but let's not forget where it draws all its inspiration from. The original Ghost in the Shell film from 1995 is a cult classic, with the anime series reincarnation keeping that quality bar high. Stand Alone Complex, a two season retelling of some old and new events first introduced in the film, is absolutely brilliant. And now we're getting a brand new anime from the folks behind it.
Although details are slim at the moment, Production I.G has revealed that they are working on a brand new Ghost in the Shell anime project. The project will involve two Ghost in the Shell veterans, being co-directed by Kenji Kamiyama (Ghost in the Shell: Stand Alone Complex series) and Shinji Aramaki (Appleseed). And, that's it. No concept art, no teaser, no nothing. But at least we know it's definitely happening.
Stand Alone Complex first started with the Laughing Man incident, re-introducing Section 9 and their iconic Major, Mokoto Kusanagi. The show would include some of the central themes the original film introduced, exploring humanity, AI and the role of mega corporations in the evolution of the melding between the two. The second season introduce Kuze, the villain eventually used for the live-action adaptation, before teasing the original film's Puppetmaster at the end. They're a sublime two seasons, and well worth you time to go through.
Even if the live-action film isn't hitting some of the lofty financial targets it has, a new anime in the same universe has me tingling. Here's to hoping it doesn't take ages to start redefining genres again.
Last Updated: April 7, 2017