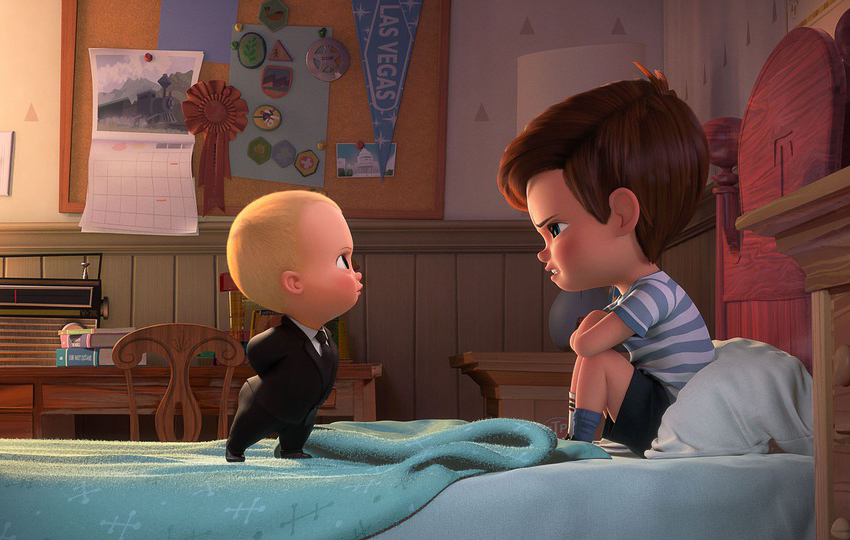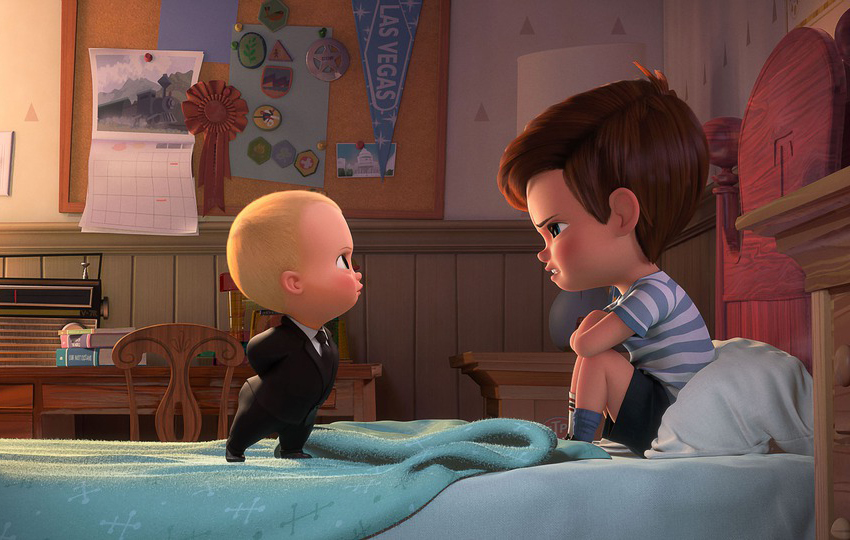 Wait, April Fool's Day was two days ago! Stop with the bad jokes now!… Oh… this isn't a joke? Dreamworks Animations' The Boss Baby actually did beat Disney's record-breaking behemoth Beauty and the Beast at the US box office? Well I'll be damned.
The animated family comedy, which sees Alec Baldwin voicing a suit-wearing baby who is a secret agent in the war between babies and puppies (no, really), was predicted to only debut in the $30 million range. Instead though, the movie wildly exceeded all expectations as it opened in the US to a very successful $49 million. The film is actually packed with star power, from characters voiced by Steve Buscemi, Tobey Maguire, Jimmy Kimmel, and Lisa Kudrow, to having an original musical score composed by Hans Zimmer. And all of that hasn't come cheap as the film notched up a $125 million price tag, meaning that this surprise success – which can add another $59 million from international markets – is surely appreciated.
As for Beauty and the Beast, it was actually just barely dethroned as it had a $47.5 million weekend haul. Not that the Disney live-action remake of the animated classic is really in massive need of extra revenue – its global tally is currently sitting on $876 million after just 17 days! With numbers like that though, it makes Boss Baby's achievement to dethrone it even more impressive.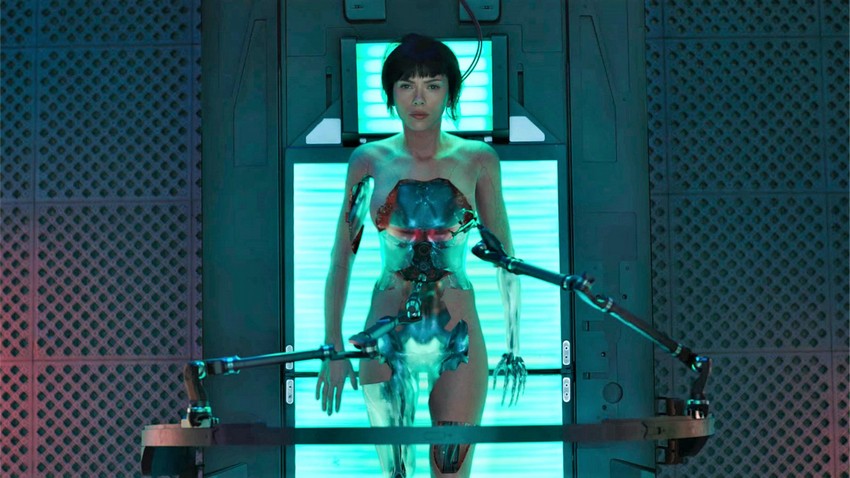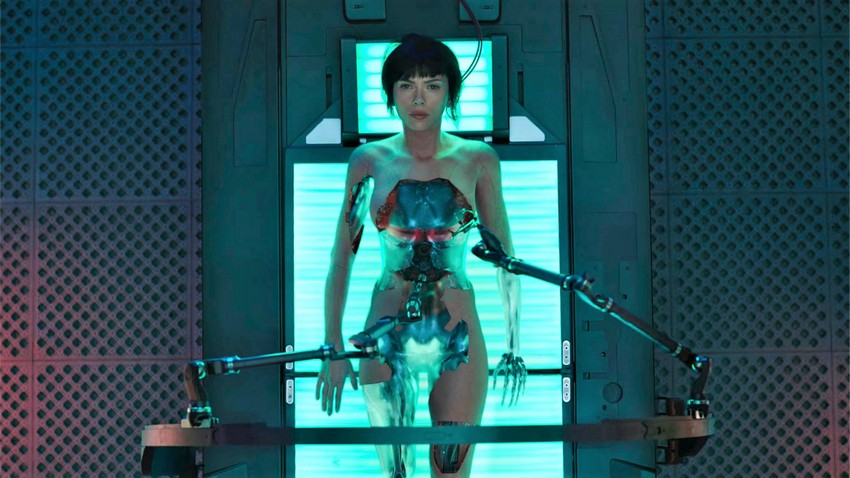 Which is the exact opposite of what happened to Ghost in the Shell. Critics have been divided (even us!) over the live-action feature film adaptation of the acclaimed anime/manga, and combined with the controversy the movie's alleged whitewashed casting has generated, it would seem that lots of audiences members decided to rather stay away. Or probably watch Boss Baby instead. Whatever the reason, Ghost in the Shell officially flopped in the US, where it opened to an iffy $19 million.
Now we've seen much smaller debuts this year already and the movie actually made another $40 million internationally, but that's still a fair bit away from matching its $110 million production budget (not to mention its advertising budget which can probably add at least another $50 million to the tab). Ghost in the Shell underperforming like this will of course be potent fuel for the most hardened critics of the film's casting who already didn't buy into the story that the movie needed a white actress like Scarlett Johansson to headline a traditionally Asian movie to be profitable. It will be intriguing to see how Hollywood responds to this.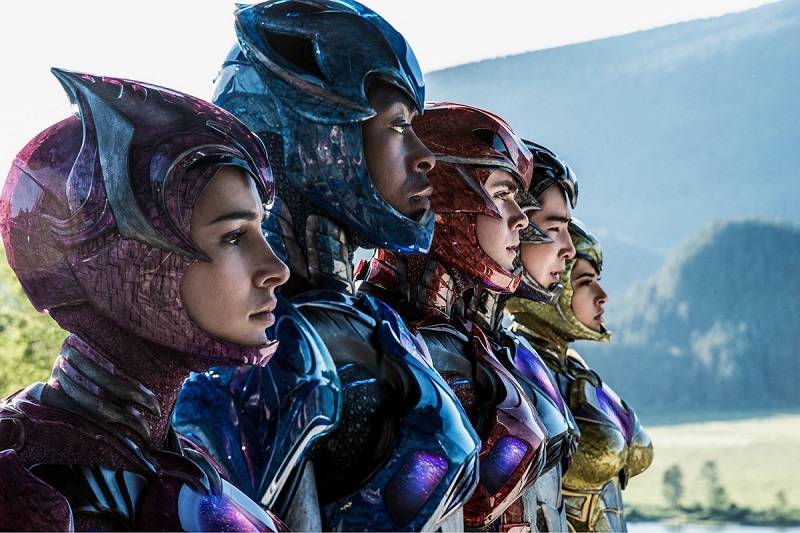 Also noted in the "underperforming" category this week is Power Rangers. While the surprisingly fun feature film adaptation had a very good $40 million opening, it dropped a massive 60% in its second week with just $14 million. While its global box office total is already sitting just a couple of million short of its $100 million production budget, this lack of longevity at the top of the charts is certainly going to give Lionsgate pause (paws?) when it comes to their ambitious franchise plans.
Rounding off the box office news is the only other newcomer on the charts as The Zookeeper's Wife held down the very tail end of the top ten. The based on a true story drama starring Jessica Chastain was only made for $20 million and had a very limited release, which is why studio execs are "very happy with our opening weekend" of $3.3 million despite the low number.
Let's see what the rest of the US box office chart looks like:
| No. | Movie Name | Weekend gross | Percentage change | Domestic gross | Worldwide gross | Last Week's Position |
| --- | --- | --- | --- | --- | --- | --- |
| 1 | Boss Baby | $49 million | NA | $49 million | $59 million | NE |
| 2 | Beauty and the Beast | $47.54 million | -47.4% | $395.45 million | $876.25 million | 1st |
| 3 | Ghost in the Shell | $19 million | NA | $19 million | $59.1 million | NE |
| 4 | Power Rangers | $14.5 million | -64% | $65.06 million | $97.76 million | 2nd |
| 5 | Kong: Skull Island | $8.8 million | -40% | $147.84 million | $477.34 million | 3rd |
| 6 | Logan | $6.2 million | -40% | $211.86 million | $585.42 million | 5th |
| 7 | Get Out | $5.81 million | -34.3% | $156.58 million | $167.18 | 6th |
| 8 | Life | $5.65 million | -55% | $22.36 million | $50.9 million | 4th |
| 9 | CHiPs | $4.05 million | -47.5% | $14.36 million | $18.26 million | 7th |
| 10 | The Zookeeper's Wife | $3.34 million | NA | $3.34 million | $3.51 million | NE |
(NA = Not Applicable, NE = New Entry)
Last Updated: April 10, 2017