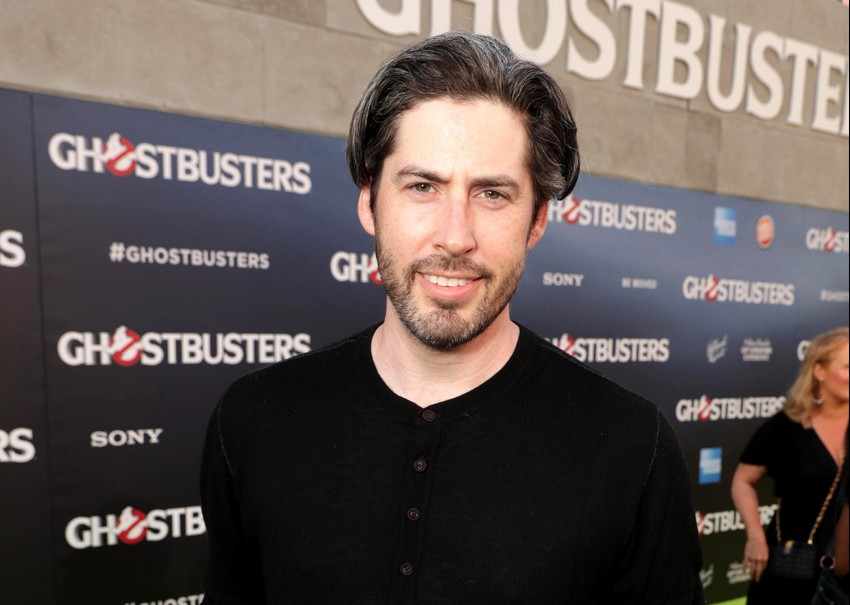 I'm not here to talk about the quality of Paul Feig's 2016 all-female Ghostbusters reboot. Some people hated it, some people loved it (I fell somewhere in the middle thinking various parts of it ran the gamut from good to fine to cringe-worthy). The people that hated it, however, whether unjustly or not, were definitely the ones that made the most noise about the film. Some of that noise was, to put it mildly, pretty freaking disgusting, as actresses were harassed in the most demeaning ways online. Sony clearly does not want a repeat of that entire experience, hence Ghostbusters 3, the recently announced sequel to the original movies which is seemingly doing everything possible to placate old school fans.
This begins with tapping Jason Reitman, son of original director Ivan Reitman to direct. And as Reitman the younger revealed while being interviewed on the Bill Burr Podcast, this sequel is "going to be a love letter to Ghostbusters."
I love this franchise. I grew up watching it. I consider myself the first Ghostbusters fan. I was like seven years old when that movie came out and I love it. I want to make a movie for my fellow Ghostbusters fans.
And Reitman isn't playing around when it comes to harking back to the sensibilities of his father's beloved classic films. As the four-time Oscar-nominated Juno and Up in the Air filmmaker revealed, for the recent teaser trailer, they went to some serious painstaking lengths to recapture that magic.
We went back to the work files for the sound of the proton pack. And we went back to the stems of Elmer Berstein's score. Just for where it says, in the teaser, 'Summer 2020,' we went back and found the original physical vinyl letters they used to create the Ghostbusters poster in 1984. Rescanned them and then our titles guys reprinted them. We filmed the titles. Not like in a computer. We shot physical titles with a light and smoke effect because that's how they would have done it back in the day.

We are, in every way, trying to go back to the original technique and hand the movie back to the fans.
That is a serious level of dedication and reverence for something that most people won't even notice. With this though, and the news that the original cast will be returning for this film (along with some new young stars), and it should go a long way to placating those fans who may fear what Reitman is doing with the franchise.
Last Updated: February 21, 2019