The following review is based on an advanced screening of the first two episodes of The Girl from St. Agnes. A full review will follow once the series officially debuts.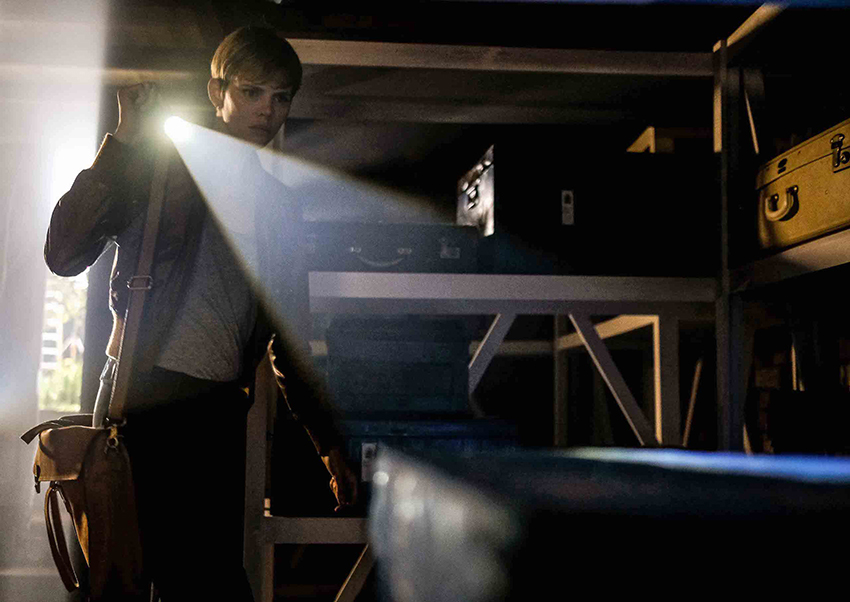 There was a point about two-thirds through the first episode of The Girl from St. Agnes, Showmax's latest and second original production, that my wife turned to me and remarked, "This feels a lot like Broadchurch". As is always the case (Hi, love!), my wife was right.
Created by an all-female triumvirate (which is impressive in its own right) consisting of producer Harriet Gavshon, director Catharine Cooke, and writer Gillian Breslin, The Girl from St. Agnes is a slow-burn murder myster set in an insular coastal setting populated by a rogues gallery of characters frantically trying to keep their own skeletons from tumbling out of their closets as a shook-up local woman with a personal stake in affairs scrambles to uncover the truth behind a youth's tragic death. That's about as Broadchurch-y as you can get.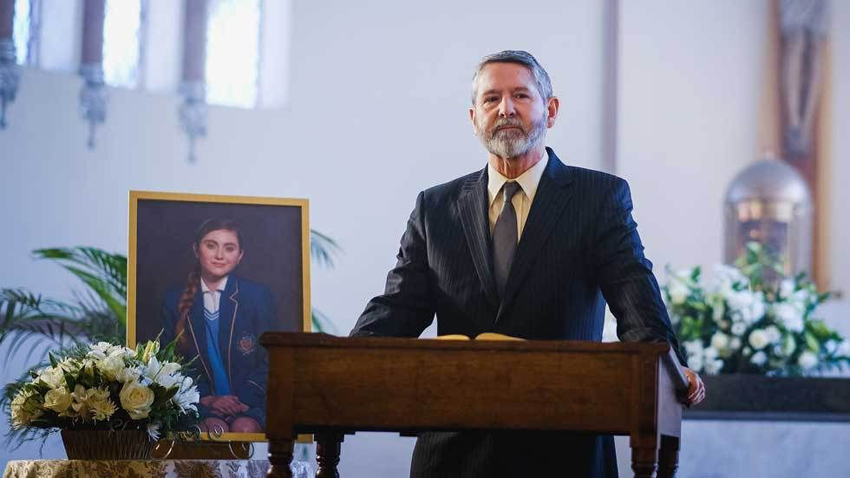 Of course, for this local South African production, instead of a boy murdered in a sleepy British fishing village, we're dealing with the death of a secretive girl at a prestigious all-girls boarding school in the Kwa-Zulu Natal Midlands. It's also a concerned drama teacher rather than a no-nonsense police officer doing the digging, but there's still a lot that evokes the aforementioned masterful, award-winning BBC drama series.
This is especially true in Cooke's direction in that opening hour, as the body of Lexi (Jane de Wet) is discovered sprawled on the roof of a school building during a Valentines Day dance with the local boys school. Layered with texture, an almost audible sensation of heartbreaking emotion bubbling just beneath the surface, Cooke directs it all assuredly, not artificially hurrying the pace as she introduces us to our central cast and builds superbly to their crushing discovery.
Cooke's cast, led by Nina Milner as young drama teacher Kate Ballard, mostly help to sell this affair with grounded performances. I say mostly, as there are unfortunately a few drops of the thespian drops of the ball here and there from the smaller-roled cast members though. They aren't done any favours by Breslin's otherwise solid script occasionally dipping into tropey dialogue or awkwardly forced actions. These transgressions mainly occur in the show's much more harried second episode though as the distraught Kate, convinced that there's much more to Lexi's death than what it looks like at first glance (Did she jump from an adjacent school tower window or was she pushed?), starts rattling cages.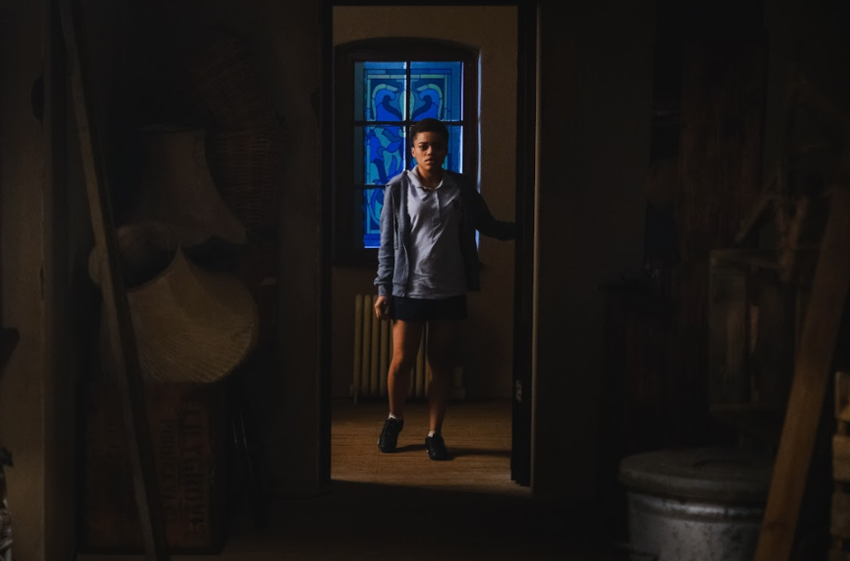 And there are definitely some cages to be rattled as suspicion abounds around every corner of this labyrinthine story. Lexi's supposed best friends Megan (Paige Bonnin) and Jenna (Shamilla Miller), her ex-boyfriend Jason (Tristan de Beer), "old boy" parent Gary Clayton (Robert Hobbs), fellow teacher Shane Moolman (Tyrone Keogh), local photographer Dylan McMahon (Karl Thaning), and more – they all have their own reasons to do a fair bit of skulking.
Just what those reasons are, are not clear yet at this early stage of affairs, but Cooke and Breslin have thrown down the pieces of a very intriguing puzzle thus far. And as our proxy in assembling this puzzle, the willowy Milner holds attention well, showing proper dramatic chops in a few gut-wrenching moments that she plays brilliantly understated. There are brief flashes of unbelievability, but this is more the fault of her character's writing in the respective scene, rather than Milner's realizing of it. Newcomer de Wet, with her intensely expressive eyes, also shows off solid depth portraying Lexi in a series of flashbacks as we learn of the events that led to that fateful night. The rest of the cast run the gamut from rock solid to crumbly iffy-ness, luckily though with the bulk of them clustering toward the former end of that spectrum.
The show also doesn't just restrict itself to Lexi's death, tackling current hot button issues like the fakeness of social media, (possibly misconstrued) racial tensions, and even a bit of #MeToo with issues of lecherous boy's club behaviour. Some of these examinations land far more successfully than others, with the failures feeling clumsily tacked on, but they luckily don't purloin too much time from the serpentine, central mystery of Lexi's death.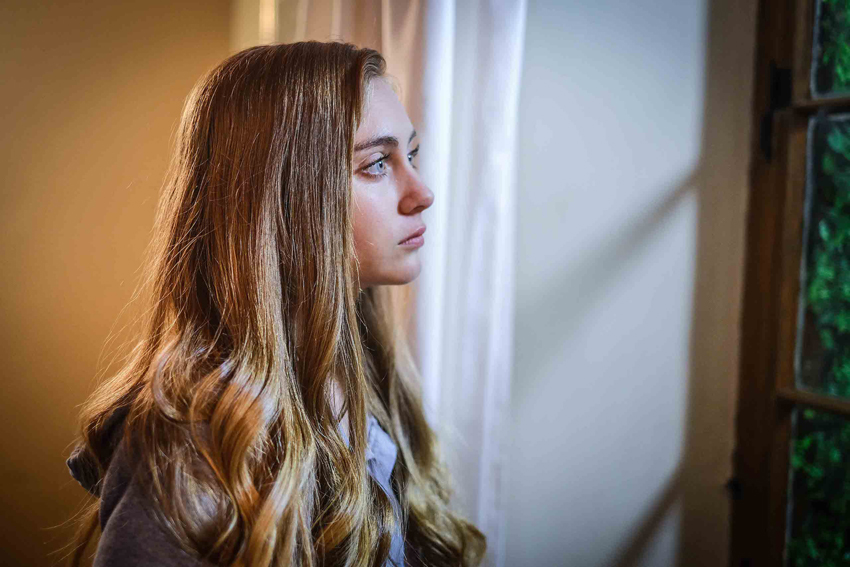 It's that whodunnit aspect, aided so well through its deft direction and morally opaque characters, that is without a doubt The Girl from St. Agnes' prime drawcard. It's not quite on the level yet of that masterclass British drama it evokes so often in its structure (that lack of originality being another knock against it), but what Cooke and co deliver here in the proverbial page-turning two episodes I've seen is certainly enticing enough to keep me watching more. Who knew the Midlands, with its lush green pastoral backdrops, could have this much killer intrigue?
The 8-episode first season of The Girl from St. Agnes is scheduled for release on 31 January 2019.
Last Updated: January 25, 2019