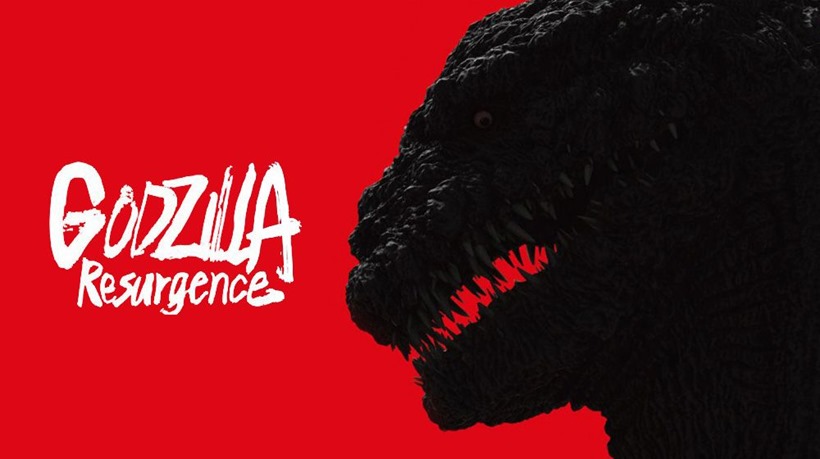 Godzilla! King of the monsters, and rightly so. The big atomic kaiju has been stomping around Japan for decades now, going through numerous phases and an identity crisis or two. Like that time the franchise was struck with what scientists call "the Scrappy-Doo effect" and introduced that f***ing Godzooky bastard to audiences. Times change thankfully, and so did Godzilla, with his most recent appearance being in the 2014 Gareth Edwards directed reboot.
While that film wasn't linked officially linked to the Toho series of films, in spirit it was a proper Godzilla movie. The Kaiju king was back, not as a good guy but more as a force of nature that could easily devastate cities and reduce entire armies to atomic cinders with a burp. Honestly, that bit where you finally see the big G light up his atomic breath? One of my favourite movie moments of all time.
It's going to be a while before you see the US Godzilla return however. But that doesn't mean that we won't see him on the big screen this year. You just need to be in Japan for his next debut. Here's the latest trailer for Godzilla: Resurgence.
Right, that's the freakiest Godzilla I've ever seen. Looks like the world's angriest T-Rex sock puppet, and I like it. This marks the first time that Godzilla has returned in a Toho movie since 2004's Godzilla: Final Wars, which saw the original G fight all the kaiju in existence. Toho are going for a new angle with this Godzilla, saying that he'll be the "most terrifying" version to date, with co-director Shinji Higuchi explaining that they were going for a different approach after the more positive instalments in the franchise.
"In movie after movie," Higuchi said to ABC News last year , "People merely ran away from the stampeding monster, and no one tried to face up to the issue of accountability."
The US Godzilla will return in a sequel that is penciled in for June 8 in 2018. That sequel will introduce Rodan, Mothra and King Ghidorah to the mix. And bigger arms maybe. If my arms were that tiny, I'd also look like the bastard offspring of a nightmare fuel iguana and the Cookie Monster.
Last Updated: April 14, 2016