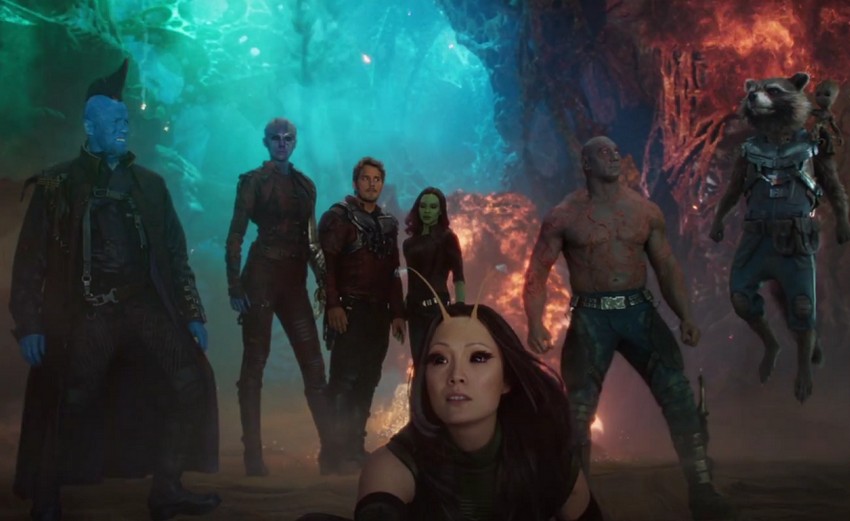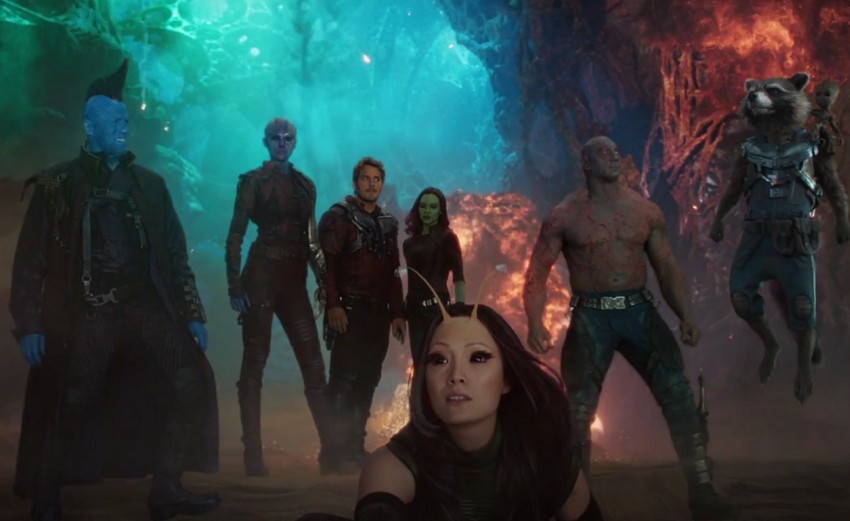 Are you hyped for the return of Marvel's lovable gang of cosmic misfits in Guardians of the Galaxy Vol. 2? Well, prepared to get more hyped. Hyped-er. The hyped-iest! This increased hype comes from a new report from THR who reveal that writer/director James Gunn's upcoming follow-up to his breakout 2014 smash hit has managed to pull off a rather remarkable feat.
Like most big studio movies these days, Guardians of the Galaxy Vol. 2 has been subjected to test screenings. This process usually involves the studio recruiting folks off the street in the Los Angeles area who attend an early screening of the movie during which they need to rate it using a card marked poor to excellent, which is then collated and scaled. Unlike most movies though, GOTG2 managed to pull off the very rare accomplishment of a perfect 100 approval score.
This is not an unprecedented accomplishment, but it is a first for Marvel. GOTG2 has now beaten out previous studio high benchmarks set by The Avengers and Iron Man 3, both of which tested in the high 90s. Marvel does their screen tests a little different to most studios though. Instead of random strangers, Marvel makes use of a select pool of friends and families. This may sound like a bit of biased self-congratulation, but the testing is every bit as stringent as the normal screenings.
By using this method though, Marvel is able to maintain a much tighter lid on their secretive productions. The Star Wars movies on the other hand don't do any testing at all for fear of leaks, but Marvel have a habit of constantly working on their movie to get the best product out there, whether this be through reshoots, or script reworking. This approach does mean that there's no way to do a direct comparison between Marvel movies and their competitors though. That being said, it's worth a mention that Deadpool tested at a 96.
Also, as impressive as GOTG2's rating is, it has to be mentioned that these scores – which studio execs describe as just "a single tool in a whole toolbox arsenal" used for gauging a film's reception – aren't always an assured indicator of a movie's critical success. Some beloved classics like Pretty Woman only scored in the 70s, while an Oscar winner like Black Swan only made it to the 50s. What GOTG2's perfect rating actually implies though is that it's a general crowd pleaser where everybody is going to find something to like. And based on the awesome last trailer we got a few weeks back, there will definitely be a lot for me to like.
Guardians of the Galaxy Vol. 2 is out 5 May and stars Chris Pratt, Zoe Saldana, Dave Bautista, Vin Diesel, Bradley Cooper, Michael Rooker, Karen Gillan, Pom Klementieff, Elizabeth Debicki, Chris Sullivan, Sean Gunn, Tommy Flanagan, Laura Haddock and Kurt Russell.
Last Updated: February 14, 2017