When I saw the news that Guitar Hero was getting a brand new entry into the franchise in the form of Live, I wasn't the slightest bit interested. The genre was basically dead, and there was no way FreeStyle Games could bring it back to life, right?

I was completely off the mark, and wrong to think otherwise, because as it turns out, Guitar Hero Live is pretty damn good. FreeStyle Games brought back the tunes, and in addictive style too, thanks largely to the brand new guitar controller.
They also brought in some modern features to the title, most notably of which is GHTV. If you don't know what it is, the easiest way to explain it is this: it's a streaming service, where an endless supply of Guitar Hero songs are broadcast 24/7, for free. You, the player, can hop in at any time to play along. Doing so offers rewards in the form of an in-game currency, which can then be used to unlock the likes of new highways, player cards, songs, and much more.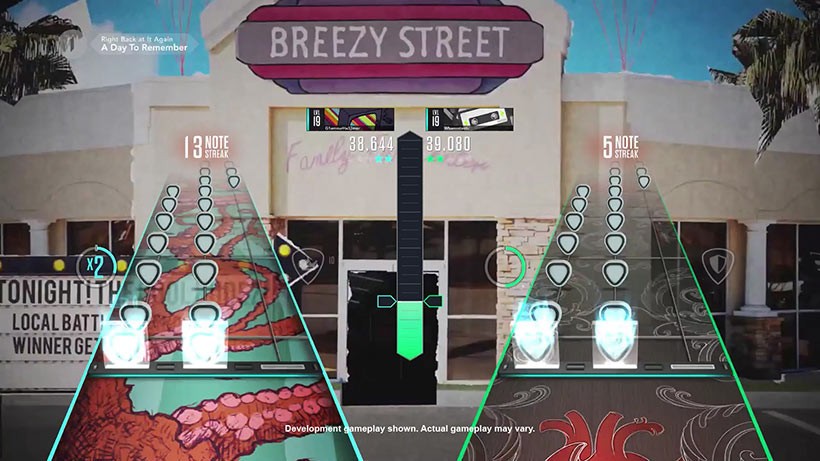 FreeStyle Games packed GHTV into Guitar Hero Live, unsure as to what the community reception would be like. Regardless, whether it was good or bad, they intended to listen, and update the service accordingly. With that in mind, here's what they've been working on – a brand new feature in GHTV, based on community feedback, which is out now:
Today, the team is excited to announce Rival Challenges, which is now live in Guitar Hero Live.  Rival Challenges is a new feature in the GHTV channels that pits players against similarly skilled matchmade players in a 1-on-1 song battle.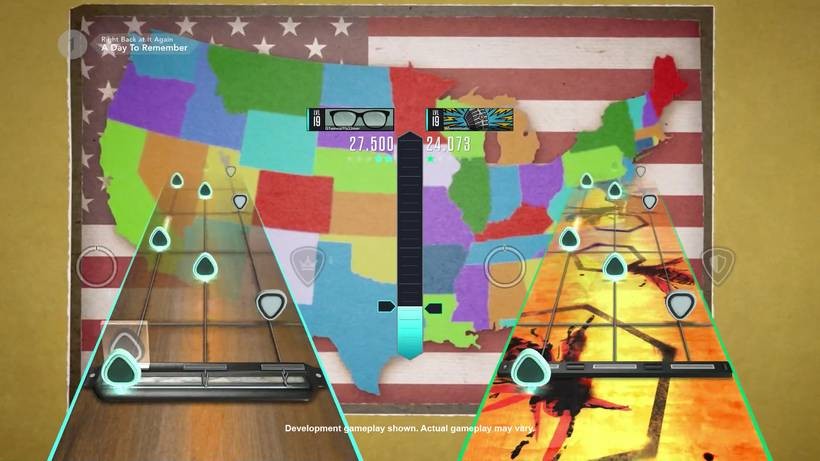 So if you've played GHTV before, you should well know that your score is already being matched up against other players of a similar skill level. What Rival Challenges does in essence, is supplement that idea. Instead of comparing your score to those playing along with you, the game, every now and then, will pick an opponent for you to actually face, which kicks off a guitar battle.
Rival Challenges reminds me very much of the boss battles from Guitar Hero 3, which was easily one of my favourite features at the time. Now that feeling of competitiveness is coming to Guitar Hero Live, except instead of facing off against a really talented digital avatar, players will instead be playing against, well, other players.
I really like the idea! I was keen to find out more about the feature, so I chatted to Nathan Coppard, one of the Designers at FreeStyle Games, and asked him to explain Rival Challenges in a little more detail…
Guitar Hero Live came out back in October, and since then, we've been closely monitoring our player base, and listening to feedback. We also thought about what players might want added to GHTV. Combining all of these left us with Rival Challenges. This new feature fits into the game appropriately.

For the players, Rival Challenges is a nice way to show off their progression and cosmetics, such as their own highways, player cards, upgrades, hero powers, and so on. It's also exciting! A challenge will pop up, and If the battle is won, a player will get all the glory and additional status.

For now, Rival Challenges is a way to show off, but GHTV is a platform that we want to grow and add to frequently. This is just the start – we will be listening to players, and growing the platform, including Rival Challenges, appropriately.
I did also ask Rival Challenges can be toggled on and off. I know some people might find it a bit intrusive, and the good news is yes, it can be turned off in the options. Why you'd want to switch it off though is a mystery to me. If you're playing GHTV, you're already online, playing against other people. What difference does it make having one of those opponent's highways next to yours? If anything, it should encourage you to jam even harder!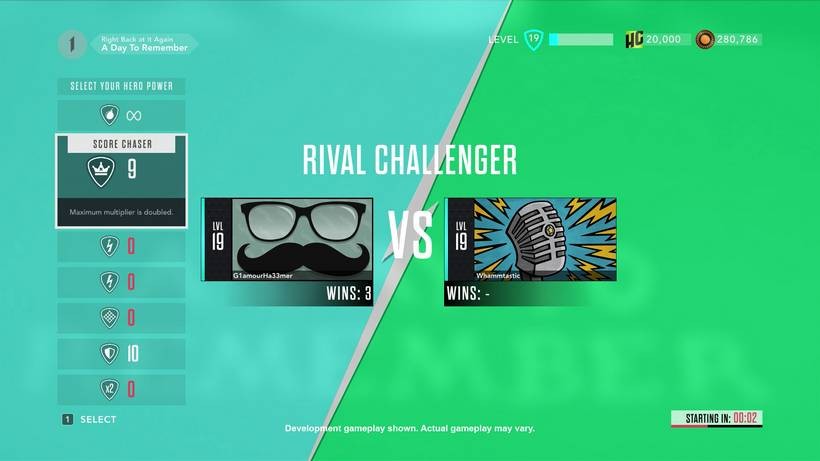 Oh and yes, in case you missed me mentioning earlier, Rival Challenges is available right now. Now if you'll excuse me, I'm off to revive Figgy Stardust – he will find vengeance online!
Last Updated: December 14, 2015