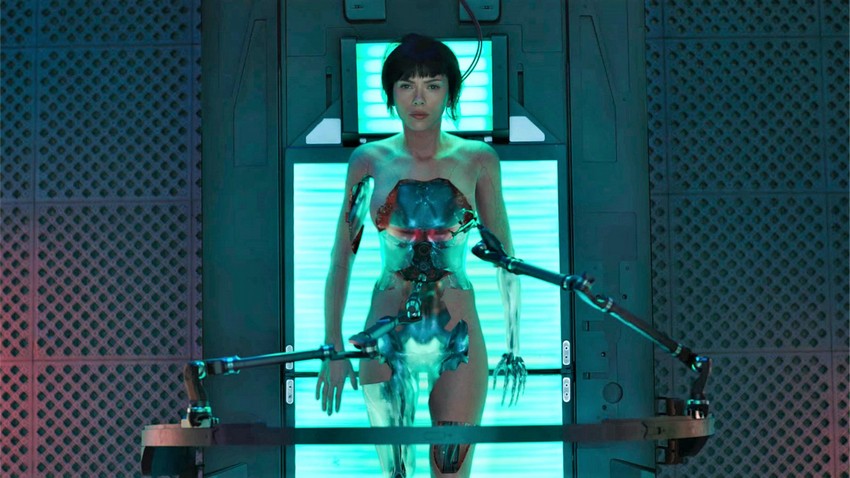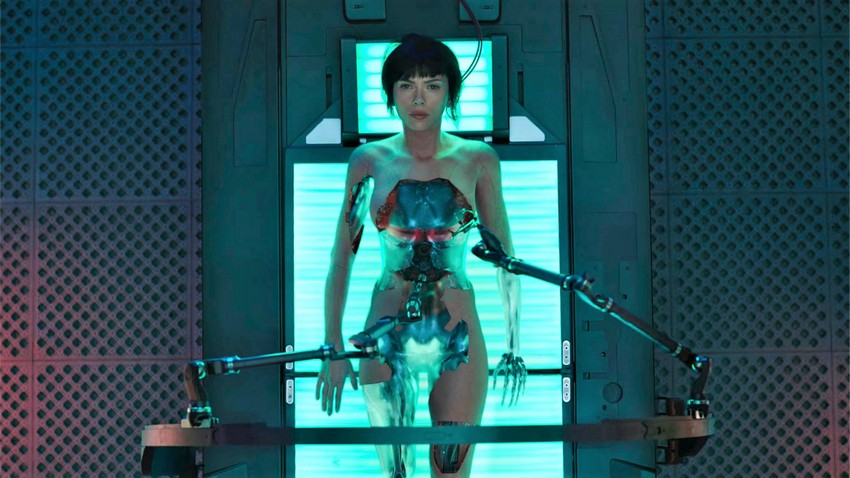 When the initial Ghost in the Shell trailer dropped, the first thought for many unfamiliar with the source material was probably around whether Scarlett Johannson was running around naked or not (she isn't, by the way). For me though, I just couldn't help thinking that as cool as the trailer looked, it would have worked so much better with Kenji Kawai's absolutely iconic music from the original 1995 anime film. Eventually Paramount and director Rupert Sanders actually started using Kawai's work in the later trailers, and there's no denying how well it works, but still it was just snippets of the original score.
Now the brilliant Clint Mansell had actually been tapped to provide the new score, and as a big fan of his work I was looking forward to what he can come up with. After all, this film is supposed to be a new take on the amazing original stories by Masamune Shirow and Mamoru Oshii, so I don't mind it not making use of Kawai's music and instead having more of its own identity. And I'm guessing Paramount sorta kinda thought the same thing when they decided to have internationally famous EDM DJ Steve Aoki instead produce his own take on Kawai's theme song. And it's… well, listen for yourself.
Now straight off the bat, I have to admit: I actually don't have anything against dubstep. In fact, I actually enjoy some of it. Yes, it often sounds like robot sex noises, but it's nothing more than a new type of music for us slightly older generation to hate on, much like previous generations hated on our music. And to be fair, if there was ever a movie that probably has robot sex noises in its soundscape, this would be it. All that being said, this is freaking terrible.
Of course, Aoki doesn't quite share that sentiment, as he revealed in a press release:
"This is a big day for me. Especially for teenage youth me when I first watched the anime Ghost In The Shell that planted the seeds for my imagination and obsession for Sci fi android life AI singularity and later the blueprints towards my Neon Future ideology."
Meanwhile, as they are wont to do, fans the internet have had a much more negative response to Aoki's "desecration of Kenji Kawai".
@GhostInShell @steveaoki Boy, every time they release a new video, my heart sinks. Please stop, you're killing everything good about GITS

— gavin (still FE hype (@gavinaruto) March 5, 2017
Kenji Kawai's original tune is far far better than this crap.

— Raymond Nugraha (@raymond_nk) March 6, 2017
Please stop RTing Steven aoki's desecration of kenji kawai. Every time you do I remember it

— pete (@yespete_) March 6, 2017
*Kenji Kawai screams in the distance* https://t.co/fsPTtxzO3p

— Kemono Hazu (@Hazukari) March 5, 2017
@GhostInShell @steveaoki Sometimes there are things that we didn't know we wanted. This is not one of those things. No need for a remix.

— Marco Sousa (@sechsterangriff) March 5, 2017
It's that last tweet that I actually agree with the most. Much like with Fall Out Boy's reworking of the Ghostbusters theme song for Paul Feig's 2016 reboot, it's not that the new songs are utterly repulsive – in their respective genres, they actually work – but its rather the fact that reworking them is so utterly pointless as the superior originals could just have been used instead. Where do you guys weigh in on this whole debacle? Sound off below.
Ghost in the Shell also stars Michael Pitt, Juliette Binoche, "Beat" Takeshi Kitano, Michael Wincott, and Pilou Asbæk. It will be released on 31 March. Here's the full synopsis:
Based on the internationally-acclaimed sci-fi property, Ghost In the Shell follows the Major, a special ops, one-of-a-kind human-cyborg hybrid, who leads the elite task force Section 9. Devoted to stopping the most dangerous criminals and extremists, Section 9 is faced with an enemy whose singular goal is to wipe out Hanka Robotic¹s advancements in cyber technology.
Last Updated: March 8, 2017