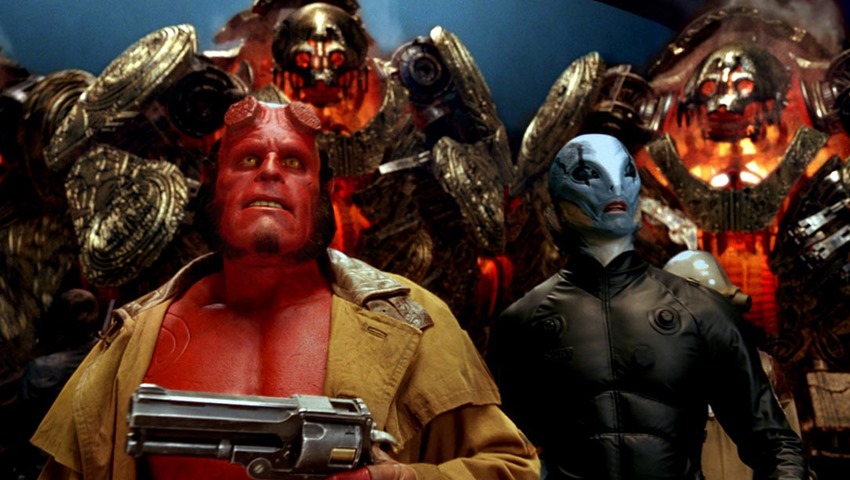 For almost a decade now, fans have been wanting to see Ron Perlman reunite with director Guillermo Del Toro to finish what they started in 2004: Completing the big screen saga of Hellboy with a third movie. Del Toro has been keen to direct it. Star Perlman has indicated several times that he's more than happy to sit down for a daily session of extensive make-up and prosthetics. The only problem here? Nobody wants to finance the damn thing.
And after trying and trying to find at least one studio that would pony up some cash, Del Toro finally confirmed yesterday that the dream of a third Hellboy movie is officially dead. Just like your hopes and dreams right now:
Hellboy 3 Sorry to report: Spoke w all parties. Must report that 100% the sequel will not happen. And that is to be the final thing about it

— Guillermo del Toro (@RealGDT) February 21, 2017
And that's that then. The worst thing you can do in life is fail I always say, but Del Toro has clearly had enough. Despite Hellboy II: The Golden Army being a fantastic addition to the series, its box office take was less than spectacular and pretty much signalled the end of the franchise. And maybe it's for the best. Sure, the saga of the big red right hand of doom machine and and his pals at the Bureau of Paranormal Research and Defense may have ended on a cliffhanger, but at least it was perched on a high note when the end credits rolled.
It's sad news no doubt, but there's also a sense of closure regarding this when the final voice of authority on the project admits that he has had enough. Well, at least until some other studio buys the rights to Hellboy and we get the inevitable reboot.
Last Updated: February 22, 2017