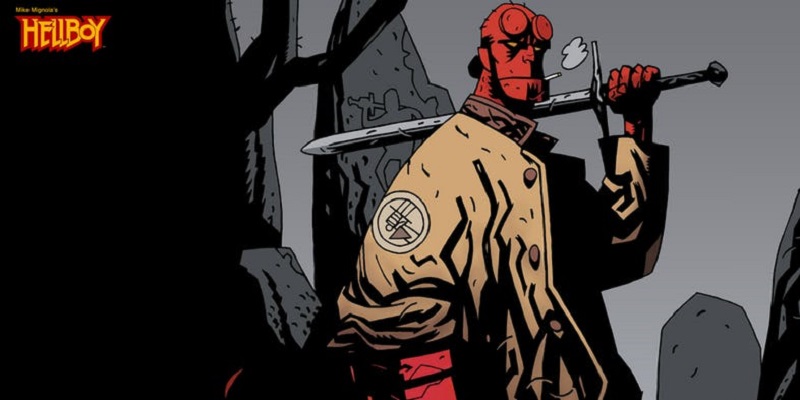 While we're still talking about the awesomeness of Comic Con Africa, there's another Comic Con just around the corner and it's a biggie. New York Comic Con is happening this weekend and we can expect to see a huge number of reveals for big blockbuster titles. One of those will be the upcoming Hellboy reboot (previously titled Hellboy: Rise of the Blood Queen) from director Neil Marshall that will see Stranger Things' David Harbour suiting up as the devilish comic book hero.
Hellboy creator Mike Mignola, Marshall, Harbour and the rest of the cast (which includes Ian McShane as Professor Bruttenholm, Daniel Dae Kim as undead Marine captain Ben Daimio, and Sasha Lane as human woman Alice Monaghan) will be there to debut the film's first trailer during a special NYCC panel. The hype is being kicked off now already though as the film's official Twitter account revealed the first poster yesterday that shows Harbour looking "Legendary AF". For Geoff and the other older people who don't keep up with these things, "AF" means "as f–k" and it sure as hell is applicable here.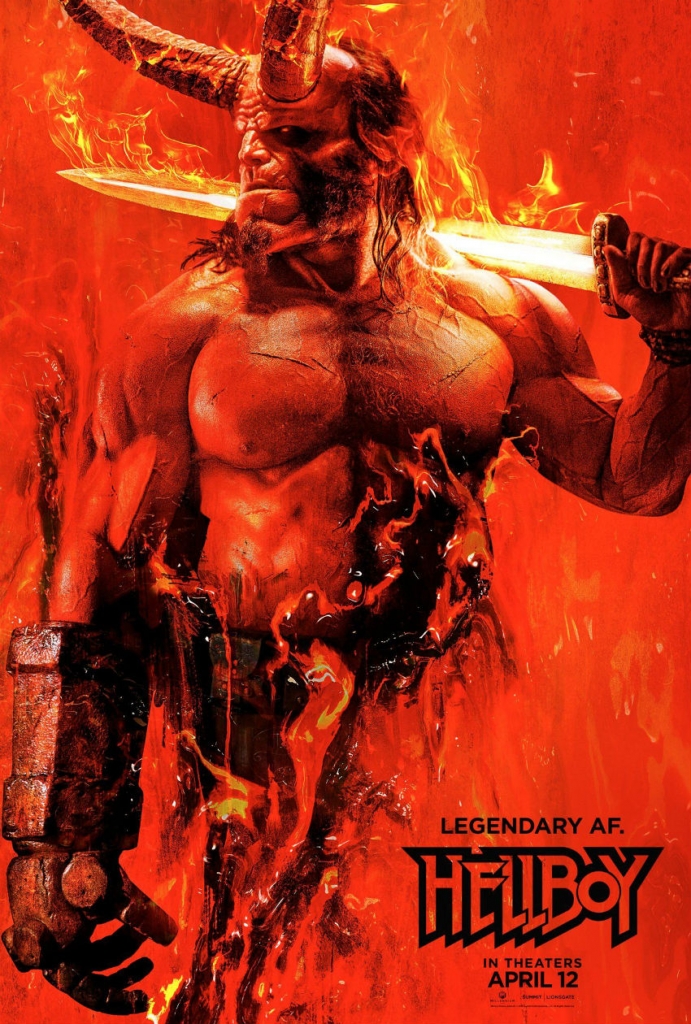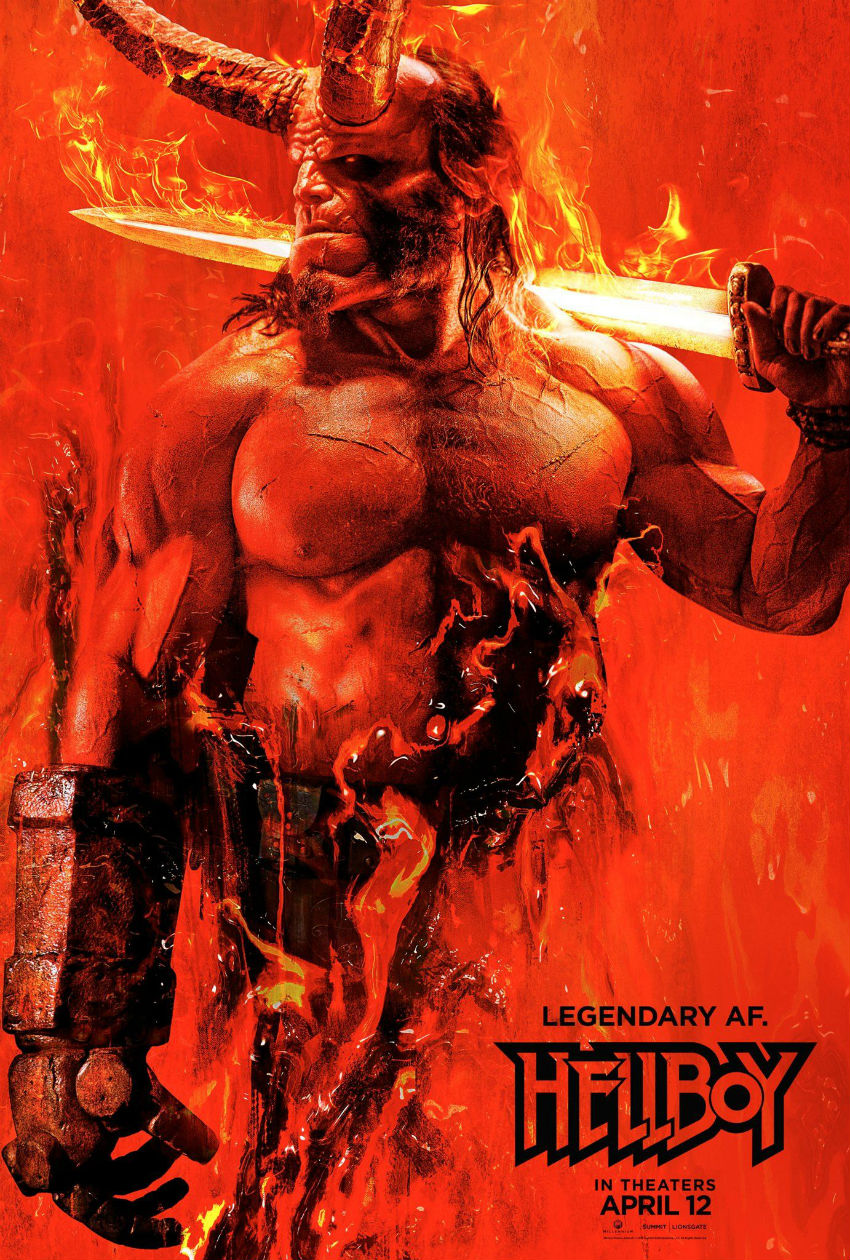 In case anybody was now frantically googling Harbour's exercise routine to see how he got so demonically swole, the actor is actually wearing a combination of a muscle suit and some great make-up. However the practical effect is pulled off, it looks freaking great and I can't wait to see it in action in the first trailer this weekend.
Unfortunately, we're going to have to wait to see more than that though, as THR brings some crappy news that Hellboy's release date has been pushed back by three months from 11 January 2019 to 12 April 2019. No reason has been given for the delay, but at least it's not too far off.
While Hellboy will definitely be the biggest title released on the new date (it's facing off against the likes of The Voyage of Doctor Dolittle with Robert Downey Jr and YA adaptation After), this will put it just a week before the release of Warner Bros' Shazam! which will undoubtedly eat into its box office takings. This new version of Hellboy though – unlike filmmaker Guillermo Del Toro's previous two cult-favourite live-action feature film adaptations – will be R-rated, so it should draw a slightly different audience to that other crimson comic book character.
Last Updated: October 2, 2018