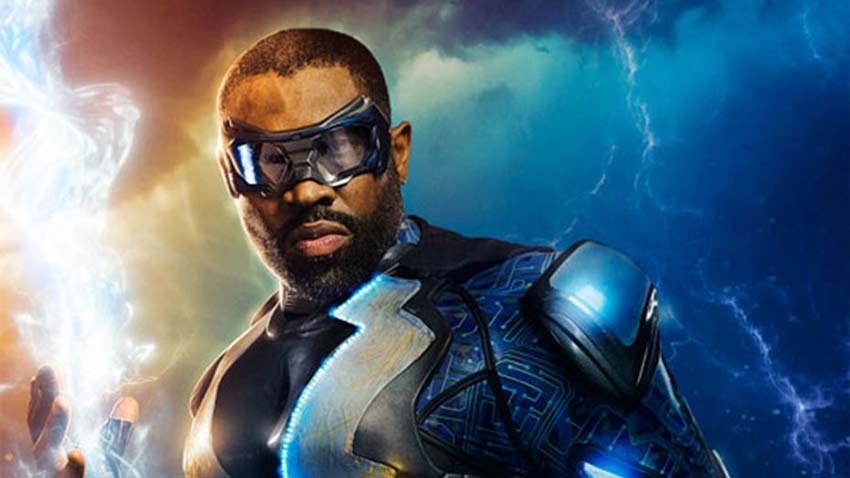 The film industry may be a fickle beast that DC Comics have yet to crack, but TV has always been kinder to the distinguished competition. DC has a number of heroes running around on the CW network right now, from the Green Arrow and the Flash, through to Supergirl and the Legends of Tomorrow. What's one more, right? Well get ready, because the latest addition to that TV roster is electrifying.
Okay that's horrible and I feel bad. Still! Black lightning has been in production for a while now, switching networks and lead actors for a series that tells the tale of former superhero Jefferson Pierce. Giving up his career as a crimefighter, Pierce is drawn back into the world of super-crime when his one daughter becomes determined to fight crime herself, while daughter number two decides to roll around with a local gang instead.
What's a dad to do? Slip back into some leather and start zapping away, that's what. Here's a look at Cress Williams in his full costume: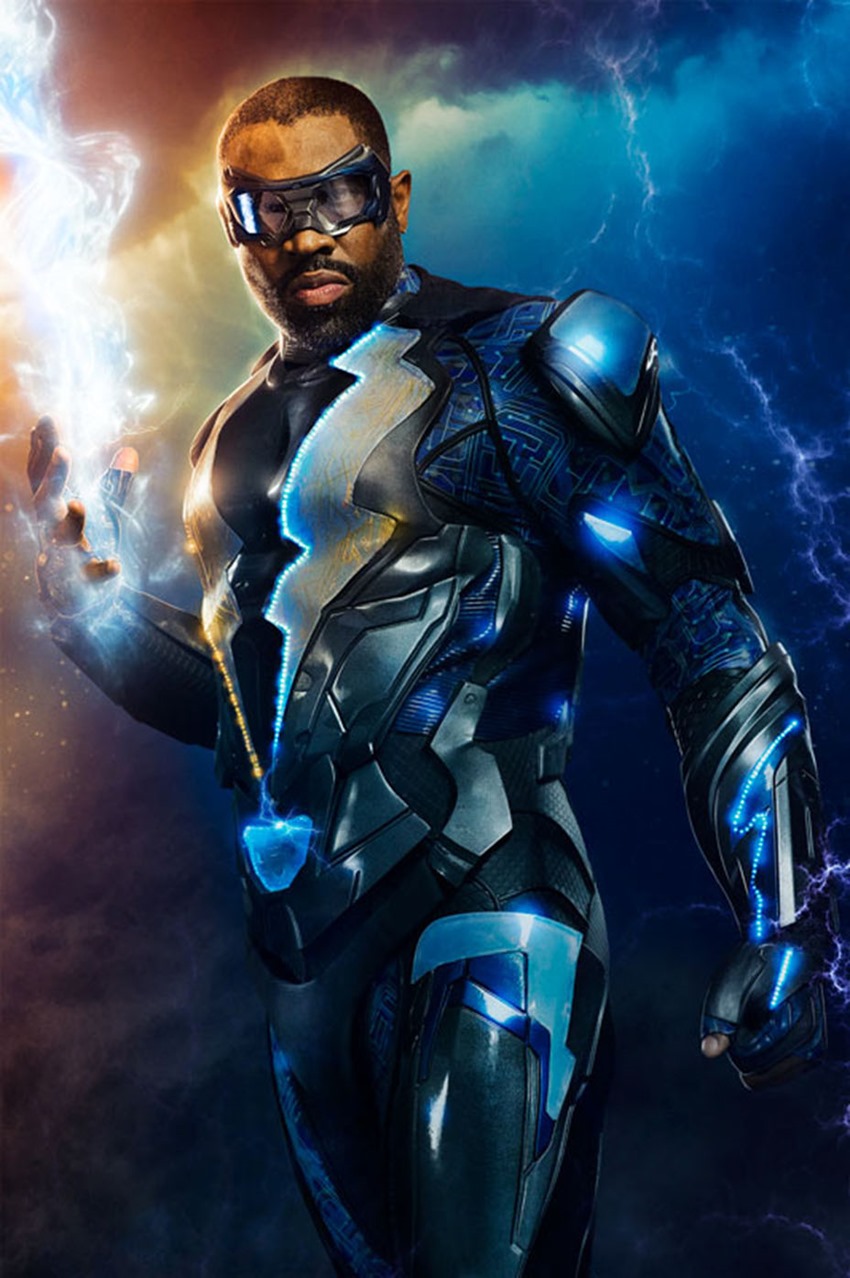 I know the CW sometimes gets flack for its costume design choices, but I personally dig leather. I don't just like leather. I love leather. Black Lightning's costume in the image above ties in nicely to his more recent threads in the pages of Justice League, a simple colour scheme of black and blue that has a certain spark to it. Hell, this looks like the kind of costume that Black Bolt should be wearing in the Inhumans TV series, it looks that rad.
I quite dig it. And so too does executive producer/writer/director Sam Akil. "I was about 13 when Black Lightning was created, and finally there was a black superhero that gave a damn about our neighborhood and our lives," Akil said to THR.
I knew way too much about the world as a young boy growing up in Richmond, California. I was no stranger to violence, death, hopelessness or the feeling that no one cared about what was happening in my life. Comics were a great way for me to escape…

Resurrecting [Black Lightning] at a time in our society when a sense of hope is lacking … Black Lightning will be that hope. And in updating the suit, it will signal to a new generation that it's time to harness and release our power, and become our own superheroes.
Hey that's rather inspirational! You don't often find black superheroes on TV… if ever. Last year finally saw some progress on that front with Netflix's Luke Cage, a series that wasn't shy to shine a spotlight on certain social injustices in the world today. With Black Lightning, I'm keen to see more of those issues focused on. And most likely a certain amount of cheese as well, because this is a CW show after all.
Last Updated: March 30, 2017