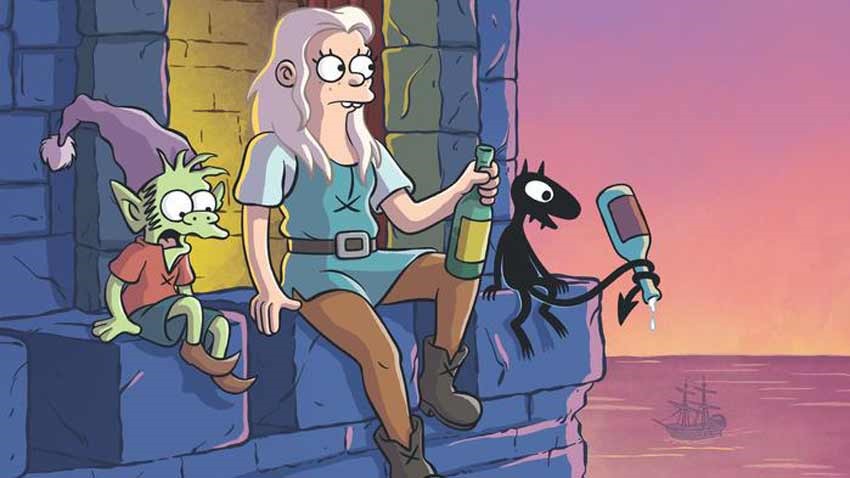 Imagine the television landscape without the first few seasons of The Simpsons, before it devolved into an undying creature of poor jokes and celebrity of the week episodes while Homer and Marge had gasp yet another adventure revolving around their strained marriage while Lisa went from precocious prodigy to insufferable know-it-all and…
Man, I really hate The Simpsons, a show which is like an animated version of Cape Town: So in love with its perceived superiority that it probably bottles its own farts. What I do love however, is Futurama. While The Simpsons dropped the ball and never truly recovered after its glorious first eight seasons, Futurama was a very different story.
Matt Groening's love letter to the future was smart, funny and had enough heart to survive being cancelled several times before Fry and Leela finally took one last journey together in a glorious finale that reset the clock on the series. So what's Matt Groening doing now? Kickstarting a brand new series over on Netflix that veers in the completely opposite direction of Futurama. Say hello, to Disenchanted: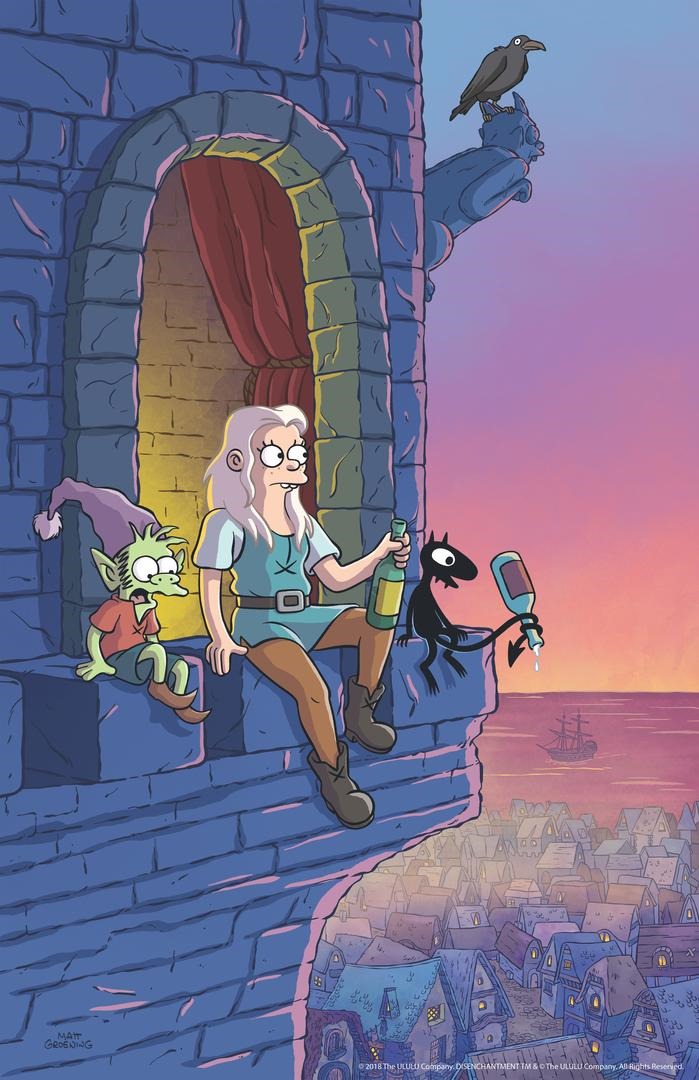 Groening's new series takes place in a fantasy kingdom whose resident princess has had enough of the pressures of the royal court. Instead, Bean (voiced by Abbi Jackson) decides to ditch the castle and embark on a series of misadventures with her trusty pals by her side: Elfo the elf (Nat Faxon) and Luci the demon (Eric Andre).
Here's the official synopsis and a few more images to take a gander at: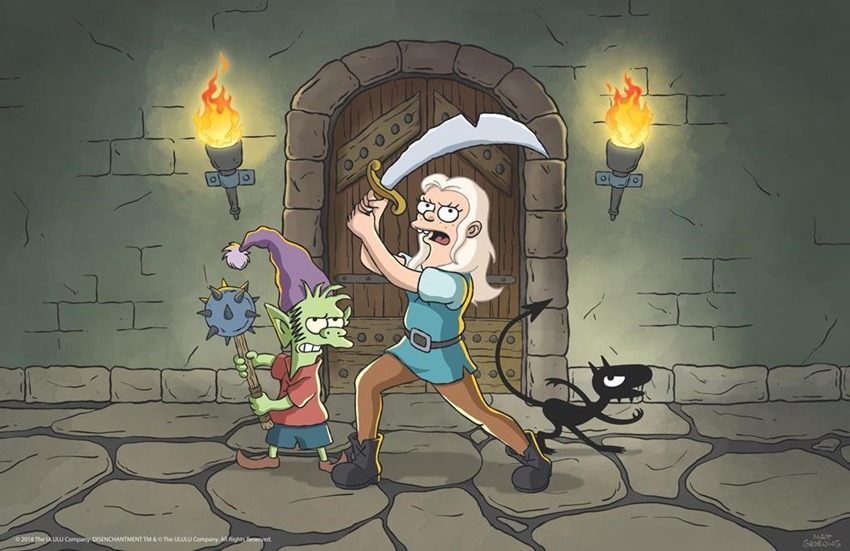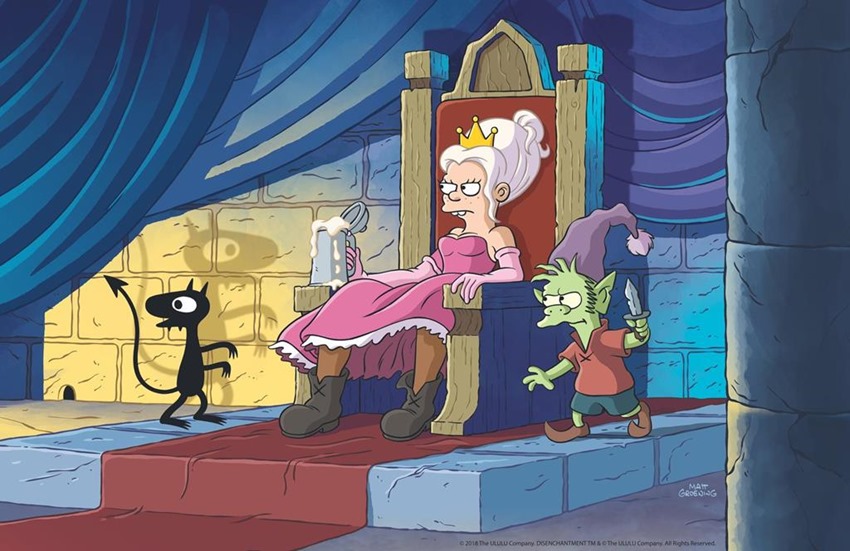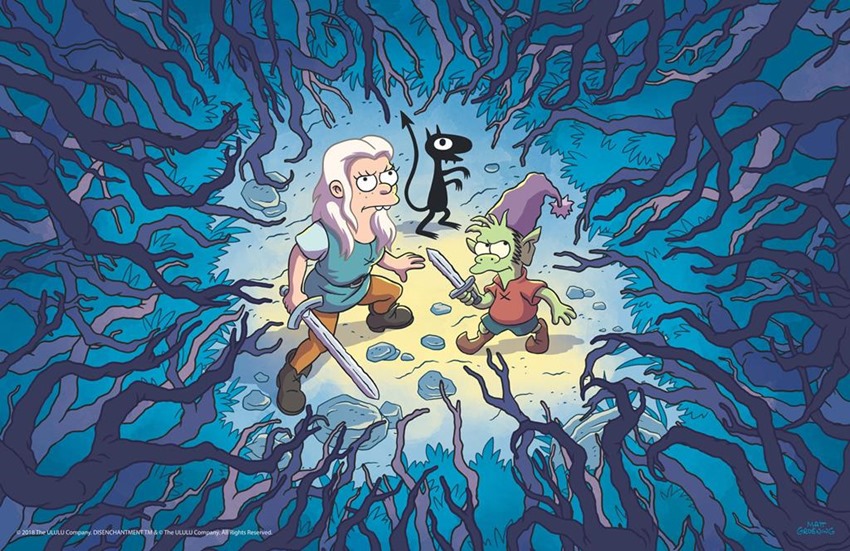 In Disenchantment, viewers will be whisked away to the crumbling medieval kingdom of Dreamland, where they will follow the misadventures of hard-drinking young princess Bean, her feisty elf companion Elfo, and her personal demon Luci. Along the way, the oddball trio will encounter ogres, sprites, harpies, imps, trolls, walruses, and lots of human fools.
Looks fun! It's not the first time that Groening and crew have gone the medieval route, as Futurama went full fantasy in the Bender's Game film. A direct-to-DVD movie that poked fun at everything from Dungeons 'n Dragons to Lord of the Rings. It was of course, brilliant. Seeing a more dedicated approach to that genre with a brand new cast and free of the constraints of network television that successfully killed Futurama twice though?
I'm game for that. The news gets even better when you factor in the rest of Disenchantment's voice cast which includes John DiMaggio, Billy West, Maurice LaMarche, Tress MacNeille, David Herman, Matt Berry, Jeny Batten, Rich Fulcher, Noel Fielding and Lucy Montgomery. Oh, and Rough Draft studios is handling the animation as well. Joy.
Disenchantment kicks off dis August on Netflix for a ten-episode run.
Last Updated: May 24, 2018