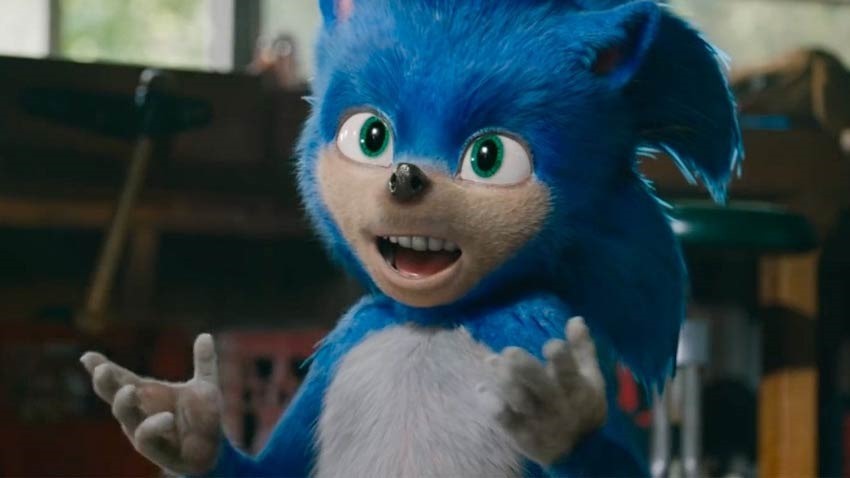 Earlier today we got a first look at Jim Carrey as Dr Robotnik in the live-action adaption of [checks note] Sonic the Hedgehog. For some reason, we're getting a live movie featuring the beloved character first seen in the 16-bit platforming classic on the Mega Drive/Genesis. This is not a bad dream and there's now even a trailer to prove it. Check it out below.
I don't have a lot to say about it, to be honest. He looks weird, he seems to be from outer space and I'm still processing this. Like why they chose Coolio's Gangster's Paradise as the soundtrack? Can somebody please at least explain this to me?!
The movie is out in November this year and sees Sonic voiced by Ben Schwartz. He's joined by Carrey as Ivo "Eggman" Robotnik, who doesn't seem much like his game character counterpart until the end of the trailer, and also has James Marsden as Tom Wachowski, the sheriff of Green Hills. VFX artist Jeff Fowler is making his live-action directing debut with this film, which is based off a script from Patrick Casey, Josh Miller and Oren Uziel.
SONIC THE HEDGEHOG is a live-action adventure comedy based on the global blockbuster videogame franchise from Sega that centers on the infamously brash bright blue hedgehog. The film follows the (mis)adventures of Sonic as he navigates the complexities of life on Earth with his newfound – human – best friend Tom Wachowski (James Marsden). Sonic and Tom join forces to try and stop the villainous Dr. Robotnik (Jim Carrey) from capturing Sonic and using his immense powers for world domination. The film also stars Tika Sumpter and Ben Schwartz as the voice of Sonic.
Last Updated: April 30, 2019