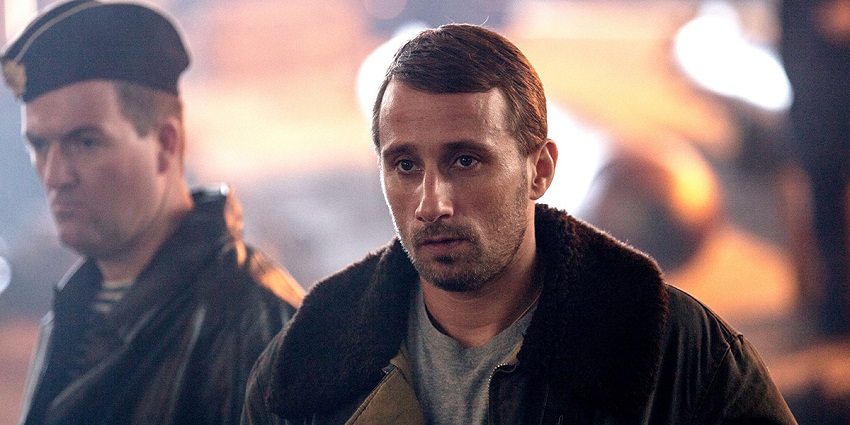 Kursk is the upcoming drama that's based on the 2004 book by journalist Robert Moore, 'A Time to Die: The Untold Story of the Kursk Tragedy', which recounted the events surrounding the Kursk submarine disaster in 2000. Danish director Thomas Vinterberg helms the movie based on the real-life disaster, which stars Matthias Schoenaerts, Léa Seydoux, Colin Firth, Max von Sydow, and Michael Nyqvist (in one of his final roles after passing in 2017).
For those of you who may not remember, the Kursk was a Russian nuclear-powered submarine which sank during a Russian naval exercise in the Barents Sea on 12 August 2000 following an explosion aboard the vessel. According to the official report the explosion was a result of a faulty weld on a dummy torpedo which cracked during loading, causing propellant to leak out and ignite nearby fuel. This explosion destroyed the torpedo room and severely damaged the control room, killing a number of the crew and causing the vessel to sink. The intense heat and subsequent impact from the vessel hitting bottom caused another, larger, explosion aboard the vessel, tearing a large hole in the hull and killing even more crew members. Twenty three crew members out of the full complement of 118 survived the explosions and were trapped in the remains of the vessel.
It took six hours for the Russian navy to realise the vessel had sunk, and another sixteen to locate it as the rescue beacon had been disabled for the exercise. The Russian navy then struggled for four days to rescue potential survivors, before finally accepting help from the international community to assist in rescue efforts. Two days later Norwegian divers managed to access the vessel, but it was far too late.
After asking Nick to translate the official French plot synopsis, which he claimed said "I dunk a baguette in my wine while wearing a beret made of cheese", I turned to ComingSoon:
Kursk is inspired by the unforgettable true story of the K-141 Kursk, a Russian flagship nuclear-powered submarine that sank to the bottom of the Barents Sea in August 2000. As 23 sailors fought for survival aboard the disabled sub, their families desperately battled bureaucratic obstacles and impossible odds to find answers and save them.
Let's take a look:
This looks like a solid biographical drama based on a real tragedy. It's got a top notch cast, it certainly looks the part, and delves deeply into the political gamesmanship that was played over the course of the week where innocent sailors' lives were held in the balance.
What do you think?
Kursk is set for release in France on 7 November and locally on 12 April 2019, there's no official US release date as yet.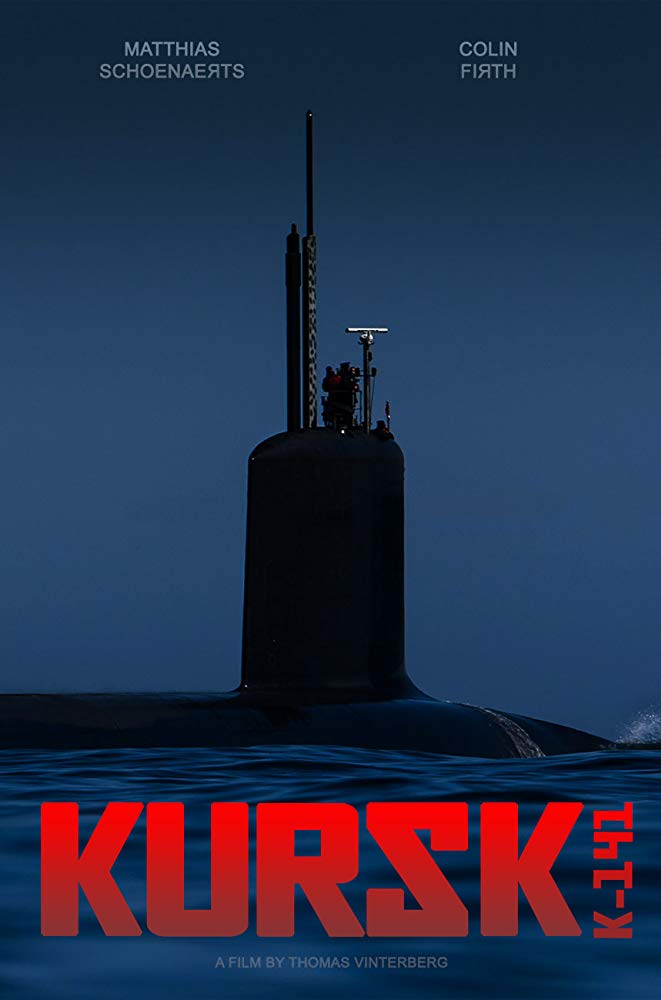 Last Updated: September 10, 2018