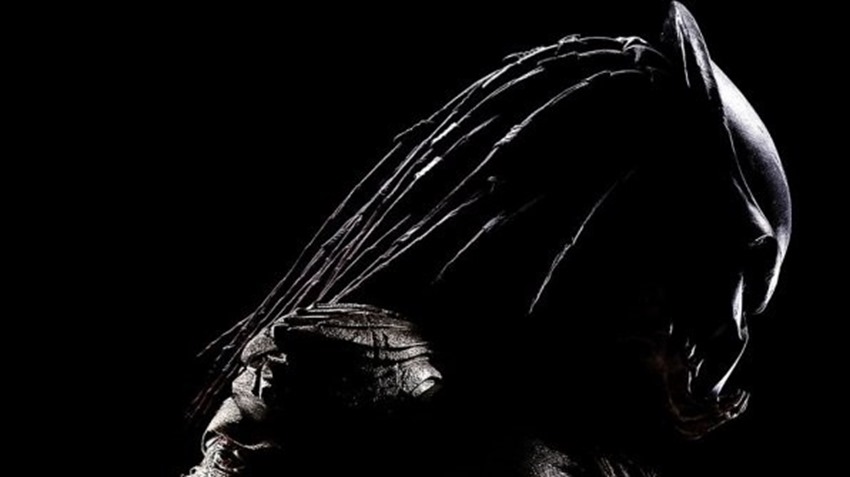 If it bleeds, we can kill it. If it posts a trailer, we can grab it off of the internet, take numerous screenshots and analyse them in depth before we kill it…in content. You think of great design in movies, and I can imagine no other film coming close to the complete 180 spin that Predator pulled back in 1987. The original film may have had star power and enough muscle to be confused for a rampaging army of Hulks, but it was a film that was headed towards disaster.
After all, can you imagine Arnold Schwarzenegger and company fighting this?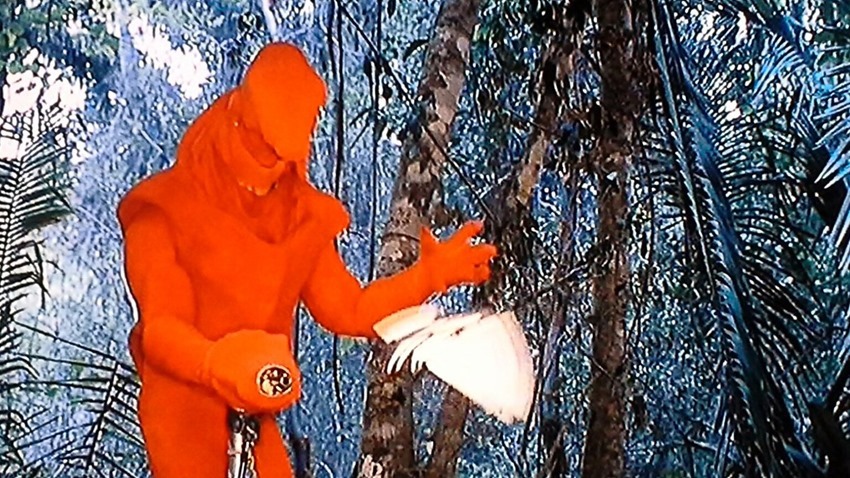 Here's where it gets even weirder: That was Jean Claude Van Damme dressed in embarrassing head to toe lobster foam and the fella was none too pleased about it. Stuck in a full-body suit during sweltering filming conditions, unable to perform any of his trademark gymnastics and not having his face show up made for an unhappy collection of muscles from Brussels.
Director John McTiernan knew this, resulting in JCDV vacating the role and the film taking a brief hiatus. The solution to finding a proper beast that would make Arnie and his pals look like children in comparison? A consultation with special effects legend Stan Winston, who sketched up the new Predator look on a plane ride to Fox studios alongside Aliens director James Cameron.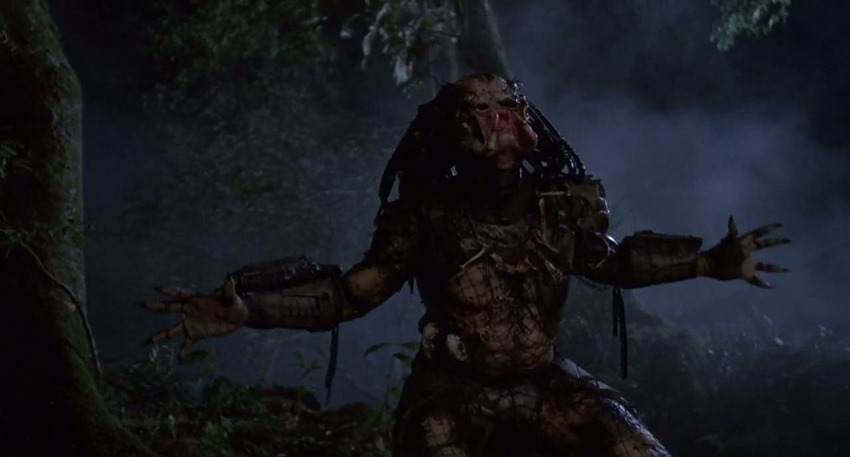 That day, history was made. The true Predator was born, a hulking monstrosity that treated the characters of the film like ragdolls and ran amok. It's a movie maniac design that has been timeless for decades, surviving numerous films and seldom changing in the process while also retaining the fact that these guys have faces which look like they've been pile-driven straight into an entire Timber City shelf of Ugly Tree pine shelves.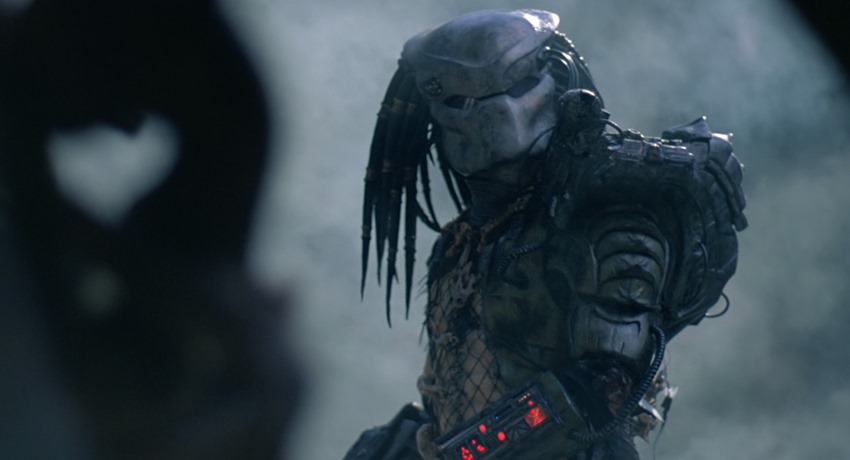 How has the design evolved then for director Shane Black latest stab at the franchise? Plenty, by the look of these screenshots I grabbed from the latest trailer.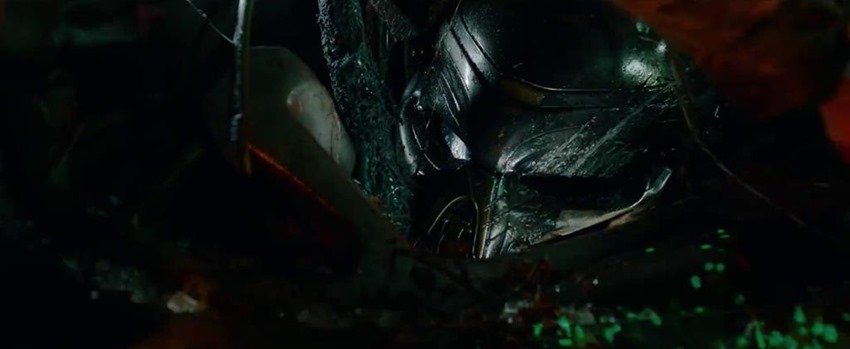 Here's the first shot, which gives a sneak peek at the new helmet worn. I freakin' dig it. It's not overdesigned, it retains a ton of the characteristics of the original mask and it still looks alien in its construction. It scales back on the heavy mechanics seen in films such as Predators and ALien Vs Predator, resulting in a fantastic hybrid design.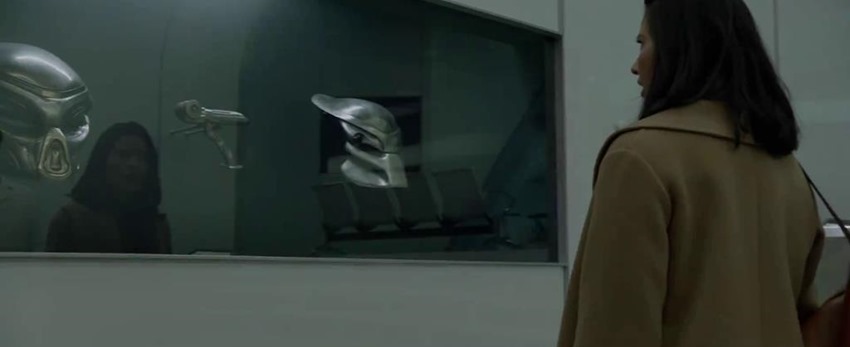 Which really shines when you see it compared to the original mask. Tough, alien and intimidating. I love it, but I also hate it because…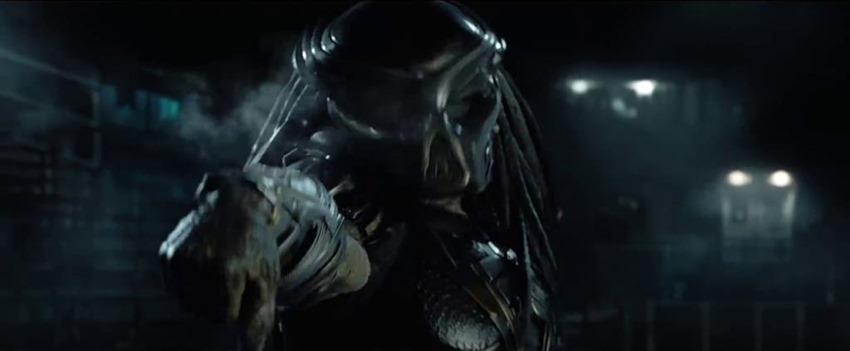 HE DONE GOT A BIG HEAD! While I absolutely adore the idea of the new mask, I cant stand the way it happens to be shaped. It's bloody massive, and I'm certain that when the Predator reads this he'll run straight to his room and cry himself to sleep on his massive pillow. Throw in the trademark dreadlocks and the big-headed dude at least looks the top-heavy part.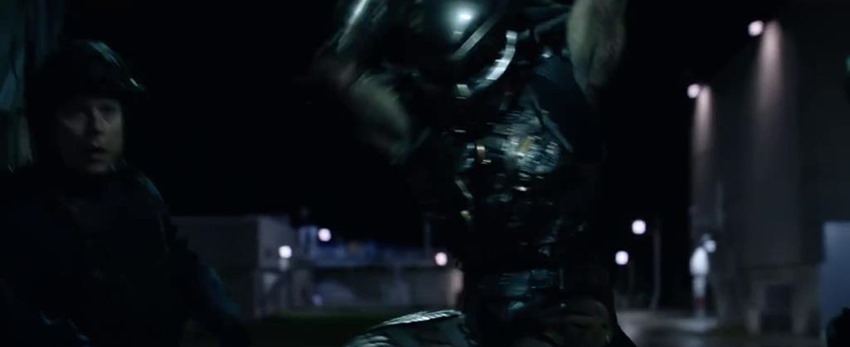 Something else I'm liking? The torso armour. In previous Predator movies, the hunters were always happy to walk around dressed in the latest Naruto ninja fashion: Fishnet-vests. Kinky, but not exactly practical. This time though, the Predator who harasses the cast is dressed to kill. A handy piece of chest armour that can probably soak up plenty of rounds will keep this fella ticking long after an entire forest has been cut down with all the bullets in the world.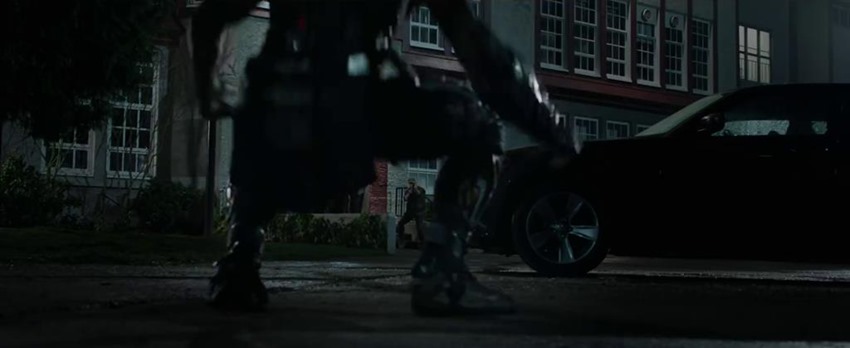 There's a design here that keeps making me think of seashells for some reason, which ties into that alien theme. I dig it, it's the right amount of modern style that the creature needed.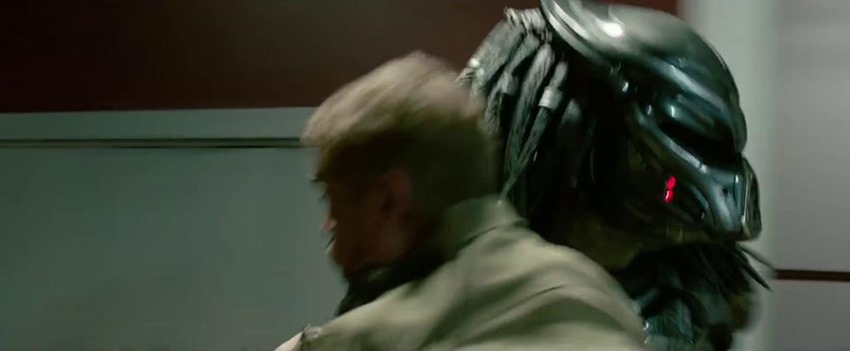 There's not much more to really say though. The first trailer was a tease of the highest order, but one thing was for certain: The more things change, the more they stay the same. While this Predator has plenty of new gear, it looks like he'll also have his signature weapons on him: The shoulder cannon that comes equipped with that iconic tri-dot laser targeting system, brute strength…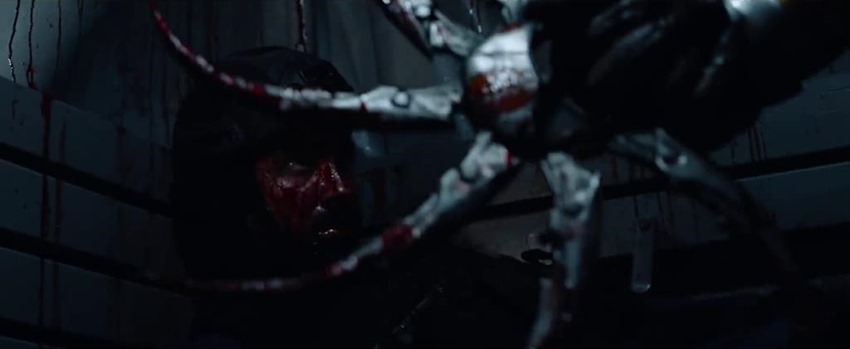 And the Shuriken which replaced the smart disc frisbee in Aliens Vs Predator. It slices, it dices it'll kill an entire battalion of soldiers before they even realise that they're already dead! ORDER NOW BUT WAIT THERE'S MORE! Anyway, that's a quick look at the new Predator design. This new incarnation is massive, deadly and he has a bloody big head. September can't get here soon enough.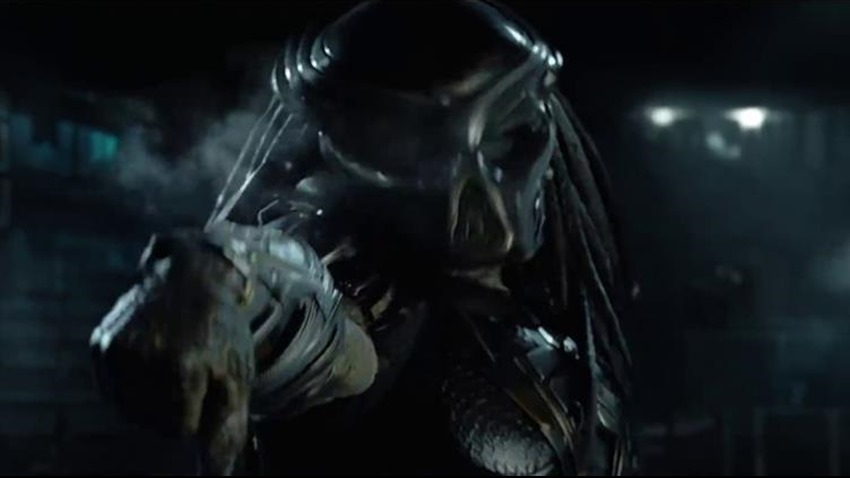 Last Updated: May 11, 2018