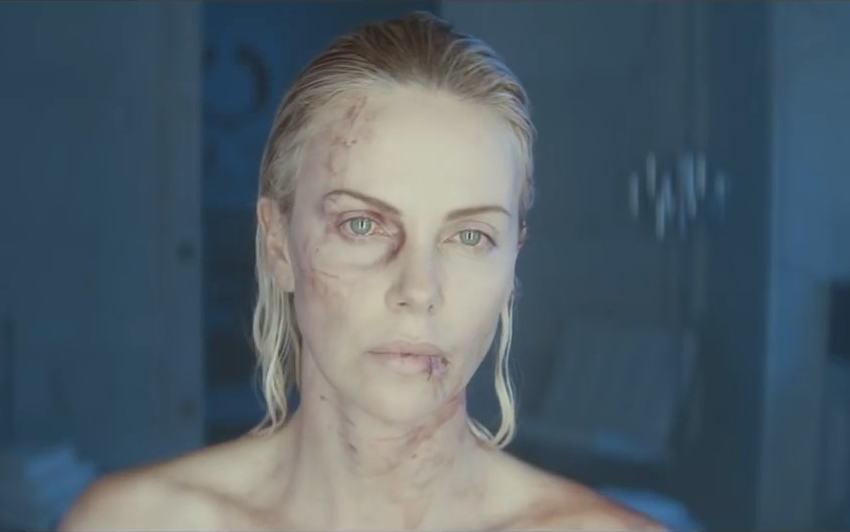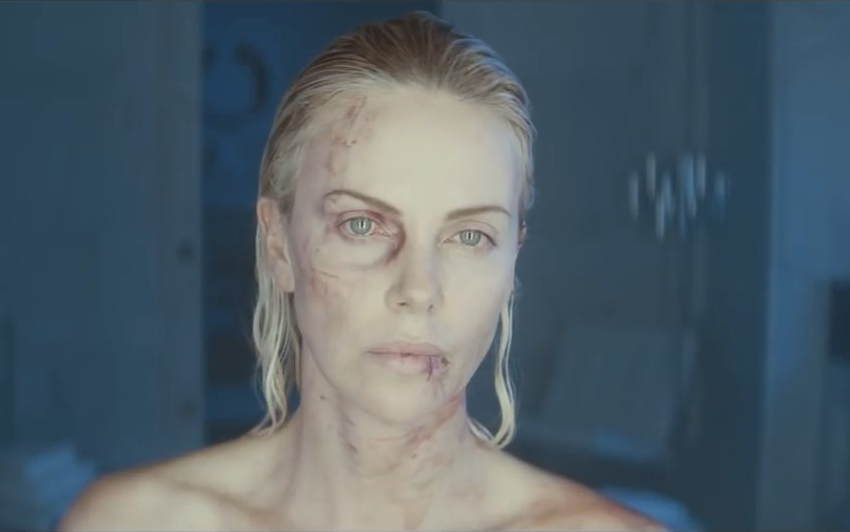 Last week we got our first glimpse at Atomic Blonde, John Wick co-director David Leitch's first solo helping effort which sees Charlize Theron as a badass MI-6 spy sent to clean up a bloody mess in 1980s Berlin. Everything about that previous sentence already had my excitement levels high. Well it's time to turn that dial to 11.
The first red-band  trailer dropped over the weekend and holy hell, this looks good. There's all the John Wick-ian gunplay and practical hand-to-hand action all filmed with brilliantly coherent cinematography, there's the gorgeous neon soaked shot compositions, the stellar cast of film veterans, the always lucrative for Hollywood Cold War era Berlin setting, and did I mention all the amazing looking action?! 
Oh in case you're some kind of android without a pulse and that still doesn't get you excited, they've even thrown in some seriously steamy sexy times between Theron and co-star Sofia Boutella of Kingsman fame. I hear even androids can't say no to that.
The crown jewel of Her Majesty's Secret Intelligence Service, Agent Lorraine Broughton (Theron) is equal parts spycraft, sensuality and savagery, willing to deploy any of her skills to stay alive on her impossible mission. Sent alone into Berlin to deliver a priceless dossier out of the destabilized city, she partners with embedded station chief David Percival (James McAvoy) to navigate her way through the deadliest game of spies.
As Theron revealed last week, "I got my ass handed to me every day" as Leitch had her trained four to five hours a day for three months in preparation of the film's complex long-take action choreography that would require the actress to do all the work herself instead of having the camera cut away to call in a stunt double. Well, it damn sure looks like it's paid off! Along with the Gareth Evans (The Raid: Redemption, The Raid: Berandal), and brothers Joe and Anthony Russo (Captain America: Winter Soldier, Captain America: Winter Soldier, Avengers: Infinity War), Leitch and John Wick partner Chad Stahelski are undoubtedly the kings of action direction right now, and it doesn't look like they have any intention of slowing down any time soon. And that makes me very, very happy.
Atomic Blonde also stars James McAvoy, John Goodman, Toby Jones and Eddie Marsan. It is only scheduled for release on 28 July, but it would appear that there's so much confidence in the film that it's already receiving its first screening in this week's SXSW Film Festival in Austin, Texas in the US. We will be eagerly keeping an eye on the interwebs for when the first reactions drop.
Last Updated: March 13, 2017