I think we can all agree that people with more fiery-coloured hair and pale skin are somewhat…sinister. After all, all of history's greatest monsters have been ginger: Genghis Khan, Pol Pot (FACTS BE DAMNED) and RinceThis to name just a few. They're most likely a necessary evolutionary counter-balance to mankind's rampant population growth, a pale predator who are designed to keep our numbers in check.
But the worst ginger of all time? Chucky. Easily Chucky. You might remember the demented doll from the iconic Child's Play movies, a redheaded best friend that housed the soul of a serial killer within it and sought to murder anyone who got in its way. Or maybe it consumed the soul of said murdered and used it as fuel to reawaken. Remember, gingers operate under Weeping Angel rules and even the image of one of them is deadly.
Anyway, Chucky is the kind of doll that you'd really, really wouldn't like to have as a replica prop. I mean, it's just utterly creepy. And then there's this bishoujo version of the character, which I find equally cute and terrifying. I am so confused right now: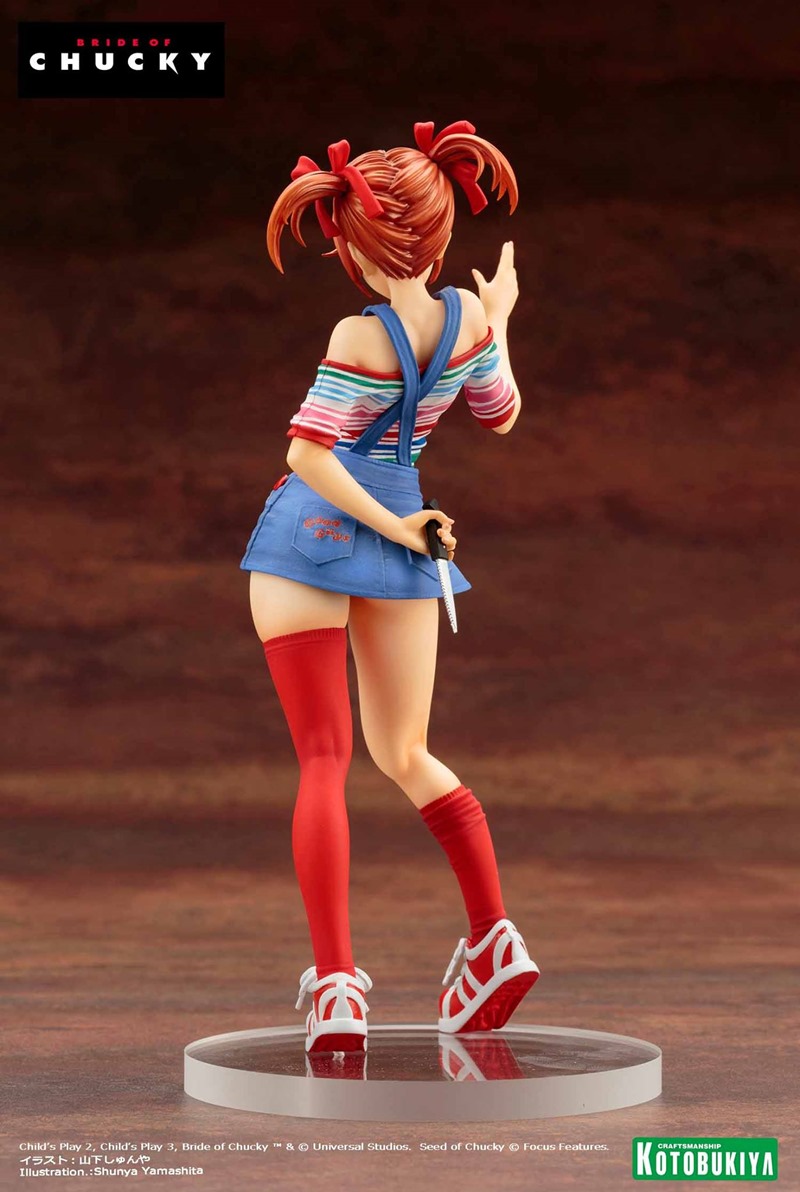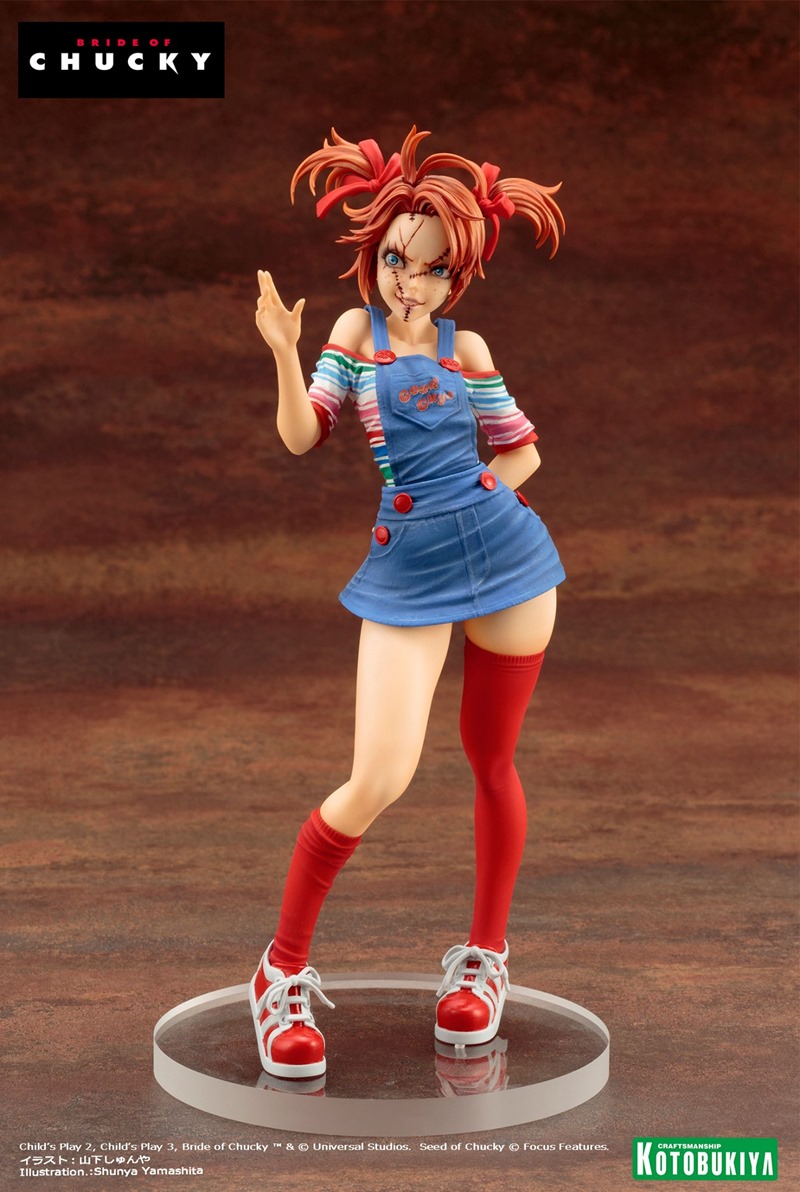 Jokes aside, that is a fantastic figure. I'm generally not too big a fan of Bishoujo statues, which sexify popular characters a bit too much for my tastes. But this feels like the right balance of cute and authentic. That head sculpt with the scars and wild hair is amazing stuff, and the pose is fantastic. I really hope someone in the cosplay community jumps on this, because a gender-crossed Chucky is just a brilliant idea.
Kotobukiya says that this collectible will be out in March 2017, for $74.99.
Last Updated: January 4, 2017