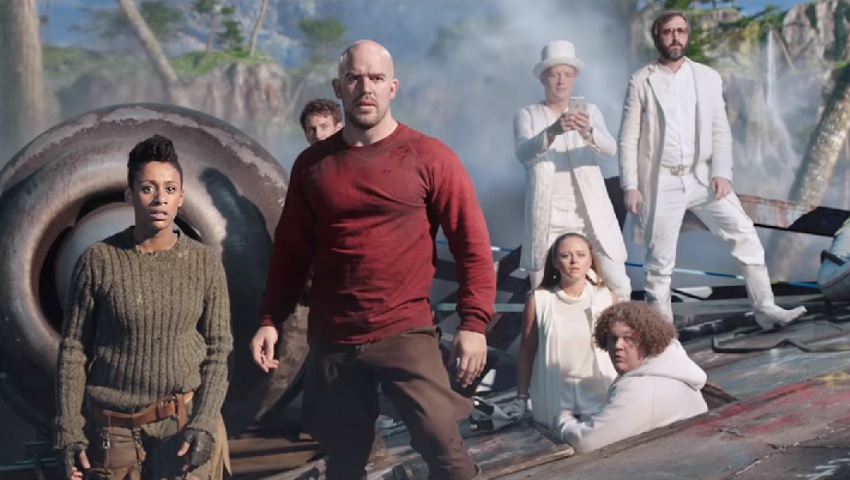 If, like me, you've been eagerly anticipating the release of the sequel to 2012's campy sci-fi action and darkly comedic masterpiece Iron Sky you'll have noticed that things have been a bit quiet lately. As we told you last year, Iron Sky: The Coming Race was due for a February 2018 release – but clearly that didn't happen. Don't fear however, because they've just released a new teaser trailer to celebrate locking down a firm release date for the Fan World Premiere in Finland (which is where the film's creators are based) on 16 January 2019.
For those of you sitting there wondering what I'm babbling about, 2012's Iron Sky was a crowdfunded feature-length movie that saw the Earth under attack by space Nazis who'd launched a surprise assault on the world from their secret moon base – where they'd been biding their time since the end of WWII, improving their war machines, and waiting for the right time to strike. No matter how many times I type something along those lines it never stops sounding completely ridiculous, and yet it turned out to be ridiculously awesome. The US was even run by a bumbling, incompetent president clearly modeled after then vice-presidential hopeful Sarah Palin, which is just silly because something like that would never hap… well, f*ck.
Iron Sky: The Coming Race continues the story twenty years later, with the remnants of the human race residing in the ex-Nazi moon base after the Earth was devastated by nuclear war. However when an old foe returns with a dire message, it's up to a small group of heroes to return to Earth to confront an even greater threat – one that could destroy humanity for good.
The official plot synopsis is as follows:
Twenty years after the events of Iron Sky, the former Nazi Moonbase has become the last refuge of mankind. Earth was devastated by a nuclear war, but buried deep under the wasteland lies a power that could save the last of humanity – or destroy it once and for all. The truth behind the creation of mankind will be revealed when an old enemy leads our heroes on an adventure into the Hollow Earth. To save humanity they must fight the Vril, an ancient shapeshifting reptilian race and their army of dinosaurs.
Let's take a look:
Glorious! Space Nazis, Hollow Earth nonsense, lizard people conspiracy theories, a Steve Jobs-worshipping cult (who else would believe terms and conditions of service are a holy document), and so much more awaits.
What do you think?
Iron Sky: The Coming Race is due for release in Finland on 16 January 2019. Directed by Timo Vuorensola, it stars Lara Rossi, Udo Kier, Tom Green, Vladimir Burlakov, Kit Dale, Julia Dietze and Stephanie Paul.
And in case you missed it the first time around and have always wondered what it would be like to see a reptilian Hitler riding a T-Rex, here's last year's teaser trailer once more:
Last Updated: July 20, 2018