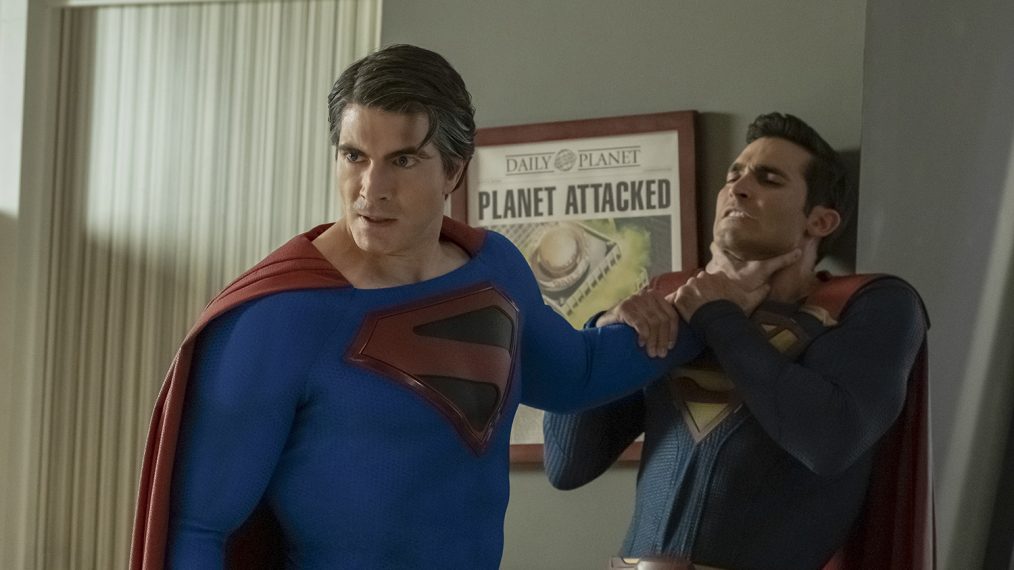 I'm no masochist. I've never derived pleasure from pain. And yet, I've been willingly torturing myself for the last few weeks. Is the source of my excruciating anguish the whip? Maybe the rack? Nope, it's Supergirl. See I'm frantically trying to catch up with all The CW's Arrowverse shows right now, and some of it is hell. Actually, most of it is hell as Arrow, The Flash, and Legends of Tomorrow have all not been having great runs recently. And Supergirl is so bad that I feel sorry for genuinely great lead actress Melissa Benoist for not getting better material to work with. I've yet to even start on Batwoman, but I've never thought Ruby Rose a great actress and I've heard very iffy reports about everything else.
I will still watch it though. All of it. And why am I putting myself through this soul-destroying ordeal? It's simple: Crisis on Infinite Earths!
The annual Arrowverse crossover is always the highlight of the franchise – and worth all the terrible pain it takes to get there – and it's going bigger than ever before this year. Hell, it's going bigger than any sane person ever dreamed it would as it will bring in stars from myriad past incarnations of DC Comics TV shows (like Smallville, Birds of Prey, etc) and onscreen adaptations of characters who have never got the live-action treatment before. The cast list is so long and ridiculous that I won't even bother to type it all up here, and will rather just link you to the Wiki page. What I will say though is that's all looking rather geek-tastic in a brand new trailer recently released.
On top of the trailer, TVInsider also released a bunch of new images for the crossover, giving us closer looks at some of the highlights coming our way. The standout moments easily have to be Brandon Routh as the older "Kingdom Come" Superman battling against Tyler Hoechlin's modern incarnation. Routh may be known as the goofy Ray Palmer aka the Atom in DC's Legends of Tomorrow, but he broke onto the scene playing the Man of Steel in Bryan Singer's Superman Returns in 2006. Irrespective of the rest of that movie's shortcomings, Routh's portrayal of Superman/Clark Kent was, in my opinion, the best iteration we've had since the late, great Christopher Reeves first brought the character to life on-screen. So to see him back in the red and blue pyjamas more than a decade later is pretty damn awesome.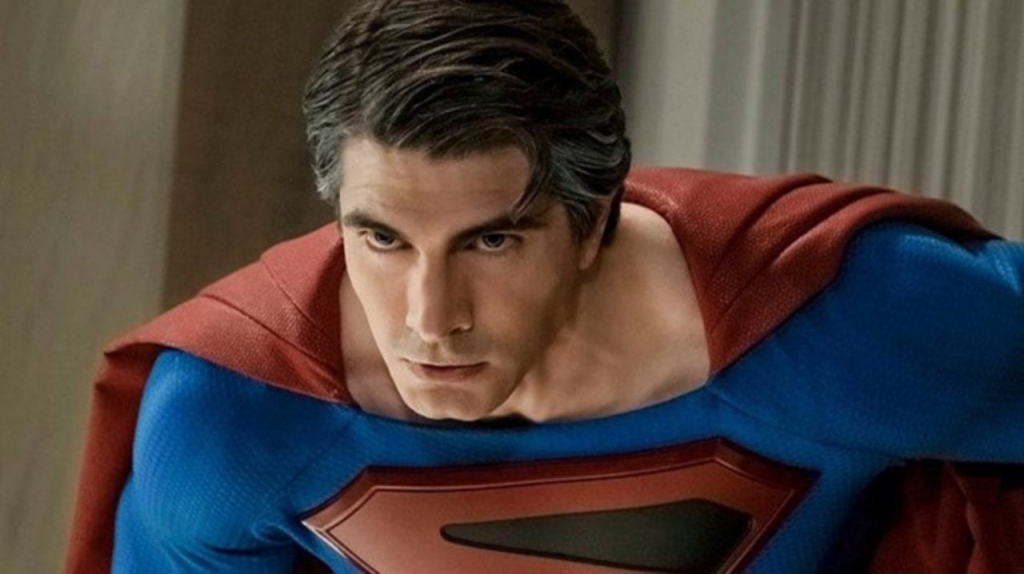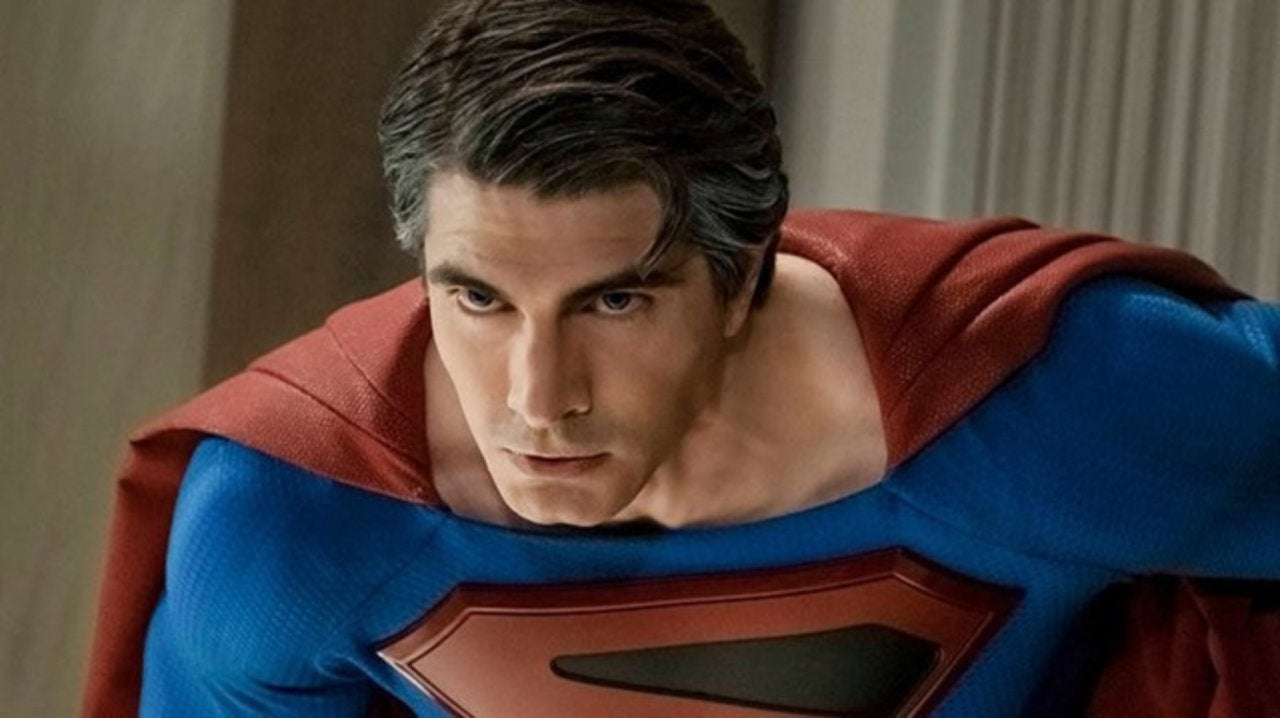 Routh's co-stars seemingly felt the same as Arrow's David Ramsey told TVGuide that "Seeing him in the Superman outfit was just —everybody gasped."
Brandon looked like a Greek God. He looked like 6'6″ or 6'7″, muscles everywhere, a little gray in his hair. It was just perfect. And he just had this thing about him. His hands were always on his hips. He was golden era Superman… You think about Superman and if you say the words super man — he looked like a super man… Your eyes just couldn't get off of Brandon.
The Flash's Hartley Sawyer agreed, saying " That was one of the coolest things that I've ever gotten to do in my life, just seeing [Brandon Routh] walk out in the costume. Like, 'Holy Toledo! That's that guy, that's him."
Brandon has a deep, deep understanding of what Superman really represents and what that character is really about, and to see somebody who plays that character so well and then to learn the understanding that he has and the thought that he's put into it? That was really cool. I kind of just bowed down before him because it was like, 'Man, not only are you so good at this, but you get it. You completely get it!'
On top of Routh's Superman, we also get a much better look at Kevin Conroy (the iconic voice of the animated version of Batman for decades) as an older Bruce Wayne complete with exo-suit also a la the classic Kingdom Come storyline. And if you still haven't had enough old heroes, there's even a shot John Wesley Shipp (who plays Barry Allen's dad in The Flash), back in the Flash role he played in the short-lived 1990s series. Check them all out and more in the gallery below!
The Crisis on Infinite Earths crossover kicks off in the US this coming Sunday, 8 December with Supergirl, before continuing to Part 2 with Batwoman on 9 December. The Flash will give us Part 3 on 10 December 10, probably leaving us on a cliffhanger as the shows break for the Christmas holiday. Then on 14 January 2020, things will pick up again as Arrow and DC's Legends of Tomorrow conclude the massive event. Also worth noting is that after Crisis on Infinite Earths, Arrow will return for just two more episodes before it ends for good.
Last Updated: December 5, 2019