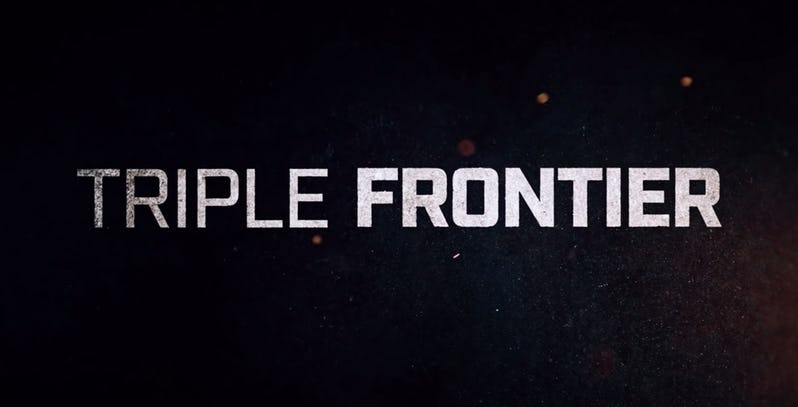 Who said crime doesn't pay? After all, there must be something about all that money that keeps on attracting people to it.
This is a situation which a group of friends/former ex-Social Forces operatives (Ben Affleck, Oscar Isaac, Charlie Hunnam, Garrett Hedlund, and Pedro Pascal) find themselves in as they struggle to support their families and decide that the best way to turn their fortunes around is to try living on the other side of the law for a change. At least for a short while as they team up to take a lucrative, but illegal job that involves robbing an infamous South American drug lord (Reynaldo Gallegos). What turns out to be a pay day too good to refuse though also turns into a battle for their lives as the drug lord's influence makes the mission more difficult than they ever imagined.
Triple Frontier was an original project that was at one point in time slated to star Tom Hanks and Johnny Depp with Kathryn Bigelow directing. Since then though the project has changed hands a few times eventually landing up with J.C. Chandor (A Most Violent Year, Narcos) directing the Mark Boal (The Hurt Locker, Zero Dark Thirty) script and the movie becoming more action packed along the way. That didn't stop it from getting star appeal, with an impressive amount of testosterone signing up to star in what looks like one of Netflix's better action offerings.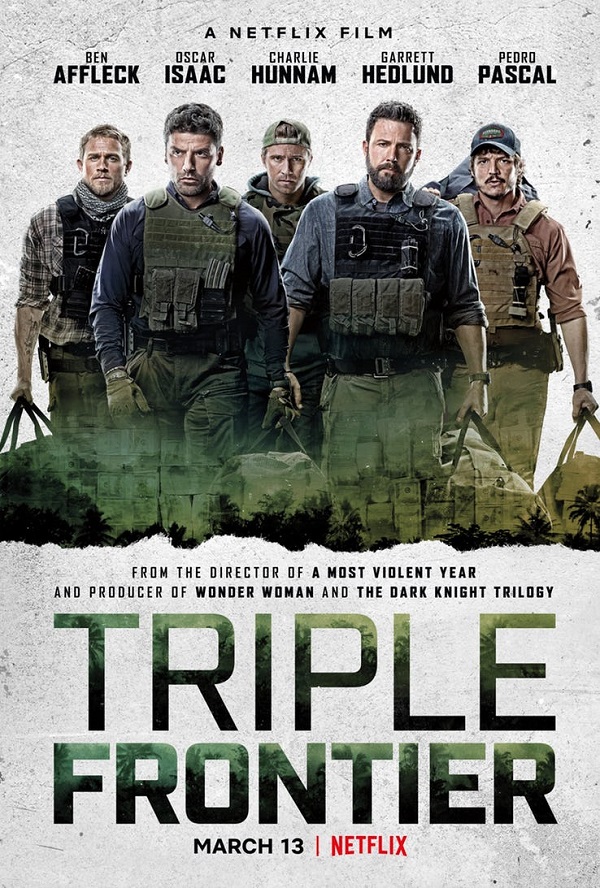 Triple Frontier is scheduled for release on March 13th and with a line-up like this starring in a movie that is written and directed by two very capable storytellers, it could certainly be a film worth watching.
Last Updated: February 18, 2019