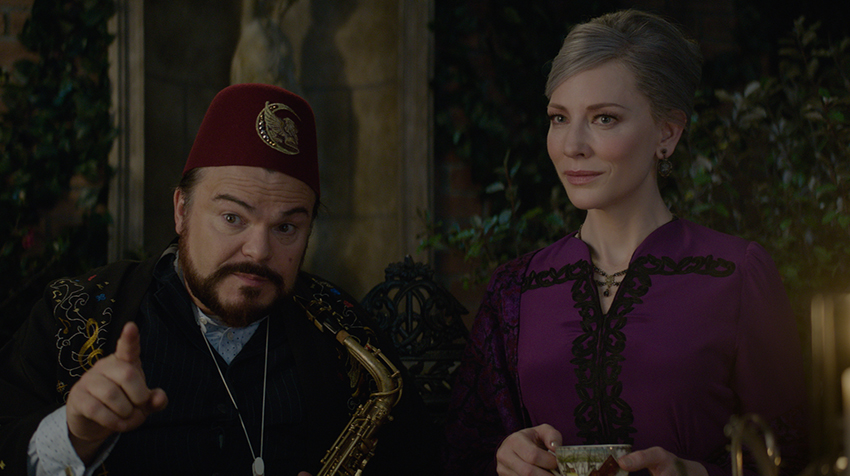 When you think of the name Eli Roth, what comes to mind? Probably horrific scares and gory violence like whatever the hell was happening to that one girl's eye in Hostel as the American filmmaker made a name for himself off the back of gross-out R-rated horror fare like the previously mentioned Hostel, Cabin Fever, and The Green Inferno. Roth has deviated from this limited spectrum a few times with projects such as Knock Knock and the recent Death Wish remake, but even these were filled with terror and violence. Which is why it may surprise you to find that he has now made a magical-looking family movie. No, really.
Based on the beloved children's classic written by John Bellairs and illustrated by Edward Gorey, The House with a Clock in Its Walls, tells of a young boy who discovers that the eccentric uncle he goes to live with is actually a warlock, and lives in a magical house in a sleepy town with some deep secrets. If that sounds like the setup for some classic film fun from Steven Spielberg's Amblin Entertainment, then that's because it is. Yes, Eli Roth is making an Amblin movie. 2018, will your plot twists never cease?
Leading this adventure is Jack Black as the warlock Jonathan Barnavelt with newcomer Owen Vaccaro as his 10-year-old nephew Lewis. Also joining Black is Oscar-winner Cate Blanchett as Barnavelt's equally magical neighbour Mrs. Zimmerman. And this trio will get caught up in an adventure of things that go more than just bump in the night, as you can see in the first trailer.
In the tradition of Amblin classics where fantastical events occur in the most unexpected places, Jack Black and two-time Academy Award® winner Cate Blanchett star in The House with a Clock in Its Walls, from Amblin Entertainment. The magical adventure tells the spine-tingling tale of 10-year-old Lewis (Owen Vaccaro) who goes to live with his uncle in a creaky old house with a mysterious tick-tocking heart. But his new town's sleepy façade jolts to life with a secret world of warlocks and witches when Lewis accidentally awakens the dead.
I actually really enjoyed 2015's Goosebumps which also saw Black in this same type of film that goes for family-friendly scares and chills. We don't get too many of these nowadays, and truth be told, this actually looks like Roth has done a pretty good job of it. I won't be too surprised though if at some point a cannibal appears to explicitly start eating somebody's eyeballs while they're still alive. I mean, you don't shake your roots that easily.
This feature film adaptation of Bellairs and Gorey's book was actually scripted by Supernatural creator Eric Kripke, and if you're a fan of that long-running TV series then this movie should hold extra significance for you, as Kripke explained on Twitter.
Oh, and #spn fans: as time goes on, I'll start dropping clues to the TONS of #Supernatural easter eggs I wrote into the movie! If you're a fan of the show, this movie is our origin story, required viewing! #spnfamily https://t.co/APyG5FPgAt

— Eric Kripke (@therealKripke) June 28, 2018
The House with a Clock in its Walls also stars Kyle MacLachlan, Colleen Camp, Renée Elise Goldsberry, Vanessa Anne Williams and Sunny Suljic. It is scheduled for release on 21 September.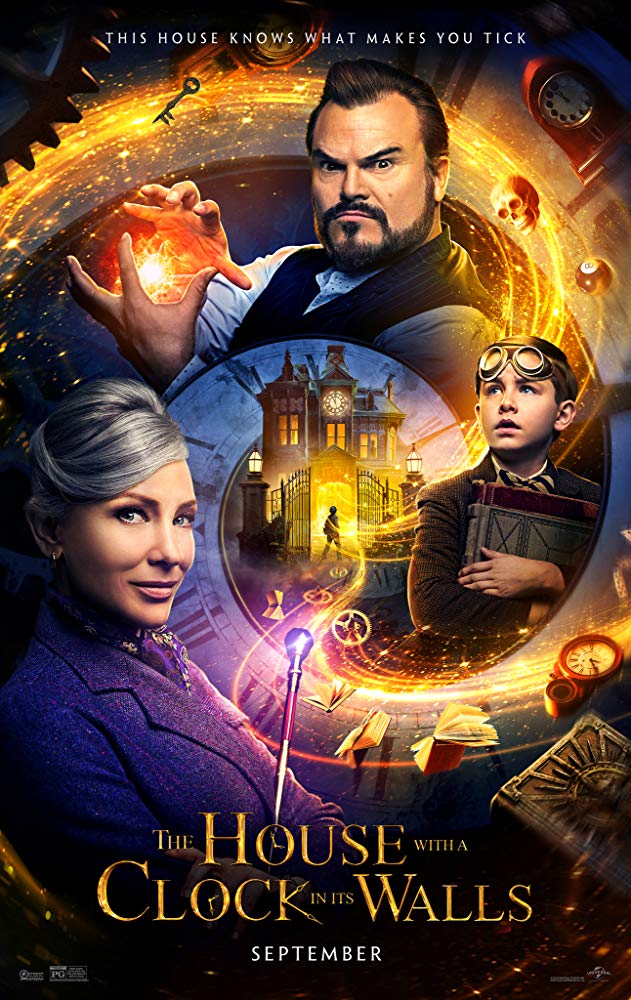 Last Updated: July 3, 2018