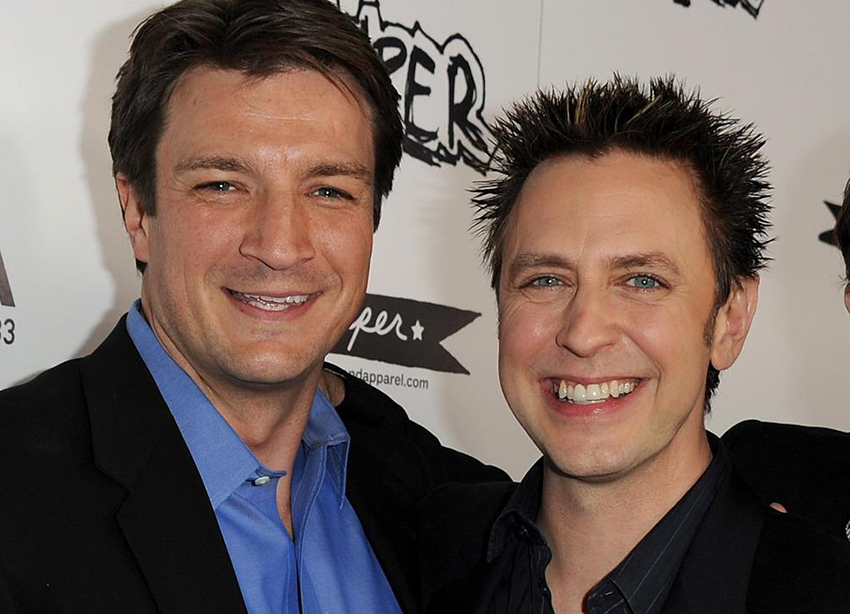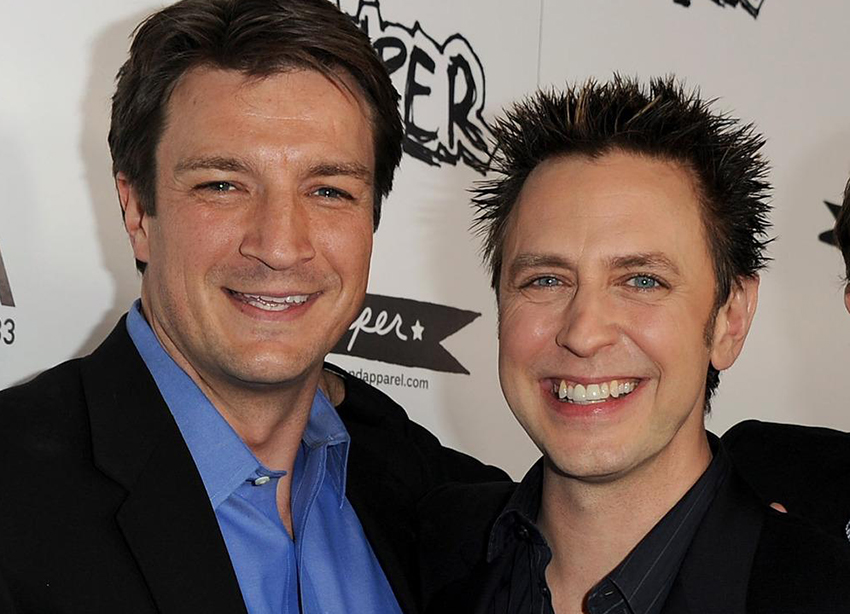 Guardians of the Galaxy Vol. 2 is a big movie, stuffed with crazy ideas, alien worlds, and amazingly colourful characters. Some would argue that it's a little too stuffed. I'm not exactly one of them, but I can see the argument. I'm hooked on a feeling I also have a feeling that writer/director James Gunn may be inclined to say that the movie is full enough, which is why some things had to end up on the cutting room floor.
We've already heard about that character revealed in one of the film's post credits was actually quite prominent in one of the film script's earlier drafts, but Gunn thought they were just too much for the story. Another person that didn't make the cut was Gunn's personal friend, frequent collaborator and firm fan favourite actor, Nathan Fillion. The old Firefly star was supposed to appear (sort of) in the movie as Simon Williams, who comic book geeks will know as the civilian identity of long-time Avenger and occasional villain Wonder Man.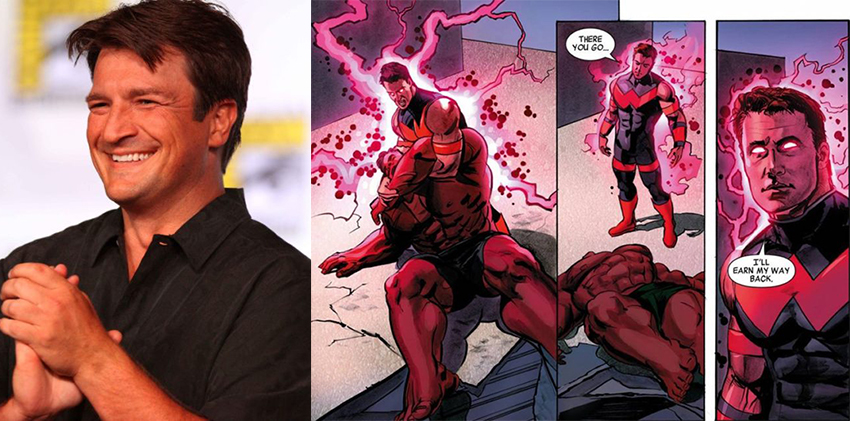 In the comics, before and during his time as a superhero though, Williams was an A-list Hollywood actor. And this is where that "sort of" from above came in. While Gunn didn't want to include another superhero in the movie in the form of Wonder Man, he came up with the idea of having posters for Simon Williams' movies throughout Guardians of the Galaxy Vol. 2. It's uncertain just where in the narrative this would have happened, as the movie features so few scenes set on Earth. Whenever/wherever they were set, they all ended being cut from the final theatrical version of the movie. However, Gunn, being the great sport that he is, has now made all the posters available on his Facebook page.
Each of the movies parodies some real life title, like Arkon is a clear Conan clone, while Toxic Janitor 2 is undoubtedly a Toxic Avenger ripoff (which, coincidentally was released by Troma, the low-budget B-grade film studio where Gunn started his career). The coolest one for me is the Steve Jobs parody based on Tony Stark. Yes, Nathan Fillion is playing a character who is playing Iron Man who is played by Robert Downey Jr.! Check if you can guess the others in the comments below.
PS: There's a special mention that that needs to be made about the poster for Haxan 2. Gunn has said that besides for the movie that inspired it, the poster also contains another hidden reference. He has promised a signed copy of the poster to anybody who can correctly guess what it is!
PPS: If you haven't checked out Guardians of the Galaxy Vol.2 yet, its still in theatres right now and still making lots of money!
Last Updated: May 26, 2017