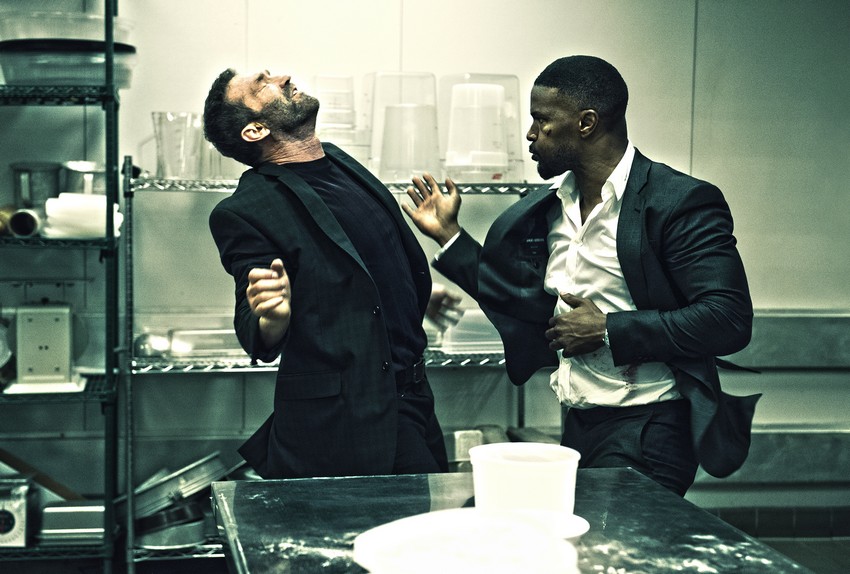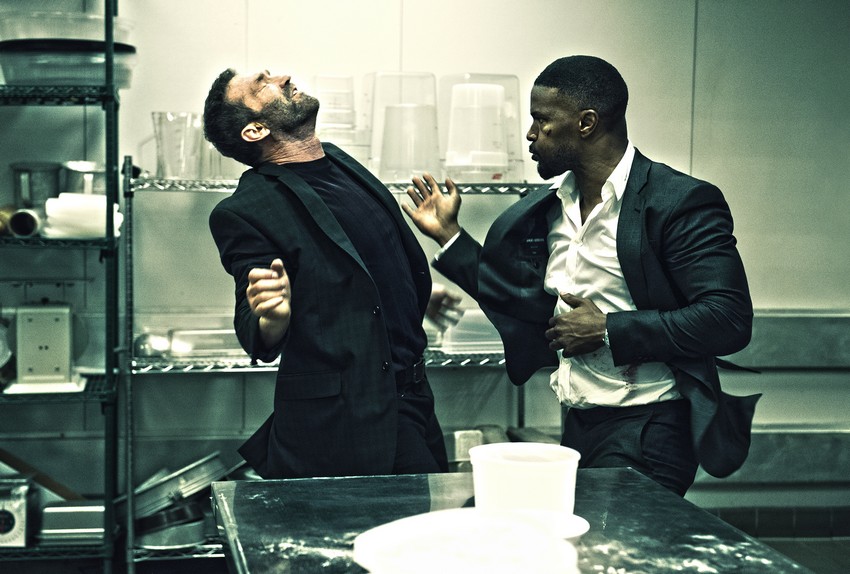 Ever since Liam Neeson started decimating the Eastern European male population for daring to kidnap his daughter back in 2008, every aging actor has wanted their own smash hit Taken franchise. Unfortunately nobody has really been able to replicate that success, not even Neeson with the middling Taken 2 and utterly ridiculous Taken 3.
That hasn't stopped Hollywood from trying though, and the latest middle-aged actor looking to become a badass action star is Jamie Foxx… And damn, he may actually have pulled it off. At least that's the impression I'm getting from this new red-band trailer for Sleepless, which sees Foxx kicking ass and taking names in the most badass way. Check it out below.
Sleepless stars Jamie Foxx (Django Unchained, White House Down) as undercover Las Vegas police officer Vincent Downs, who is caught in a high stakes web of corrupt cops and the mob-controlled casino underground. When a heist goes wrong, a crew of homicidal gangsters kidnaps Downs' teenage son. In one sleepless night he will have to rescue his son, evade an internal affairs investigation and bring the kidnappers to justice. 
Yes, there are some dumb things here and some cringe-worthy dialogue, but at least Foxx seems physically convincing in his badassery. He's no John Wick, but I would be willing to watch this for two hours of skop, skiet en donner diversion.
Sleepless also stars Michelle Monaghan, Dermot Mulroney, Gabrielle Union, David Harbour, Tip 'T.I.' Harris, Scoot McNairy, and Octavius J. Johnson. It opened in the US this weekend past, but only hits local screens on 28 April.
Last Updated: January 17, 2017