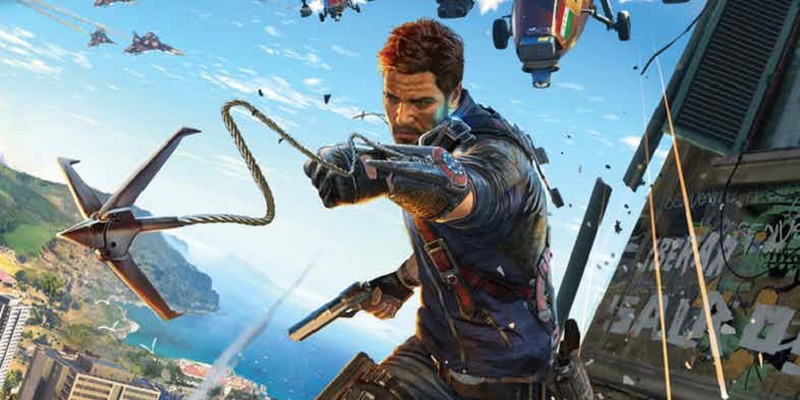 Jason Momoa is turning into the next action hero it would seem. Following his role on Game of Thrones, the actor has been cast as Conan the Barbarian, Netflix's Frontier and is also the face of Aquaman in the DC Cinematic Universe. It's quite an impressive resume that the hulking actor is building and he is looking to notch another one, as the role of Rico Rodriguez in the movie adaptation of the popular video game Just Cause, as reported by Deadline.
It's the latest in Hollywood's continued attempt to adapt video-game movies despite how much they continuously disappoint. There is still the Noelle Adams Alicia Vikander led Tomb Raider, the Uncharted movie, the recently announced Sleeping Dogs starring Donnie Yen and Rampage starring Dwayne Johnson. Uncharted aside, I don't have particularly high hopes on any of these films actually bucking the usual trend of disappointment in video game adaptation.
It's that last one on the list though, Rampage, that will share the most in common with the Just Cause remake as director Brad Peyton (San Andreas) is directing both. With Rampage coming out first, it may give us an indication of how well the director can translate a video game into an actual working film. The script for Just Cause is being written by John Collee who also penned the awful The Legend of Tarzan, which perhaps also doesn't provide any further confidence in the movie. Mind you, its one of those games that doesn't exactly require a groundbreaking movie  to still work as a faithful adaptation.
Considering that the Just Cause games have a strong plot and lead character I'm not surprised its being converted into a movie. It's the kind of high octane action that cinema-goers love, even if it's completely over the top. How they translate these explosive action scenes will certainly be an interesting challenge for Peyton and his production team. We know with CGI anything is possible these days, but will they try and match the visual spectacle of the games or take a more measured approach in the film to focus more on its narrative is a decision they will need to make.
Momoa and Peyton have worked together on the aforementioned Frontier, so at least they have chemistry together. Momoa certainly has the right screen presence for a big action star, whether he has the powers to overcome the video-game movie curse, I'm not so sure of though.
Last Updated: March 9, 2017