Jennifer Lawrence and Francis Lawrence (no relation!) clearly have a thing for ornithology. J-Law, as the kids of today call her, famously played the role of Katniss Everdeen the Mockingjay (a made up type of bird) in the four Hunger Games movies, the last three of which was directed by F-Law (okay, nobody calls him that, for obvious reasons). Now the unrelated Lawrences are birds of a feather again in Red Sparrow.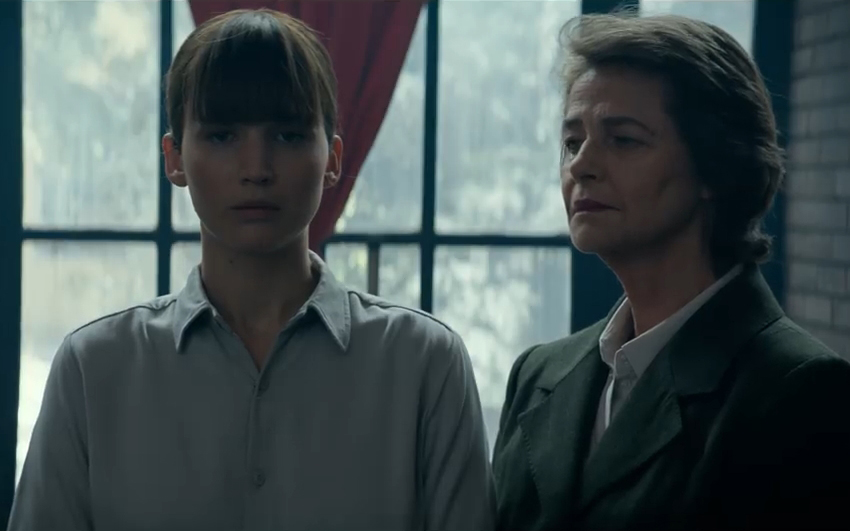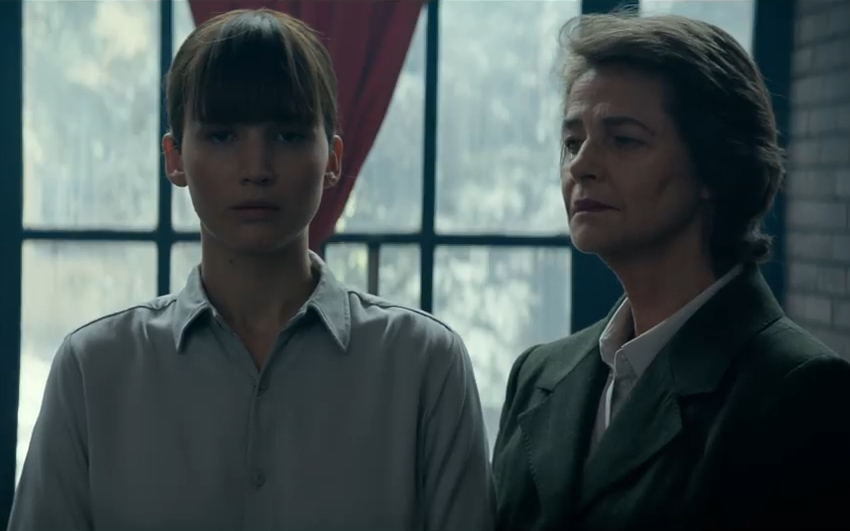 The first trailer for the upcoming action thriller dropped last night, giving us our first look at Francis Lawrence's adaptation of Jason Matthews' novel of the same name. Co-star Joel Edgerton narrates the trailer as we're introduced to Lawrence's Dominika Egorova, an ex-ballerina recruited into a secret Russian intelligence program where young women are trained to become deadly seductresses who will use every means in their possession – including their bodies to get their targets.
Footage from Red Sparrow debuted at CinemaCon earlier in the year, and the folks in attendance had lots of praise for what the two Lawrence's have cooked up. I'm inclined to agree based on this sexy and intense preview.
Red Sparrow also stars Matthias Schoenaerts, Charlotte Rampling, Jeremy Irons, Ciaran Hinds, Mary-Louise Parker and Joely Richardson. It is scheduled for release on 10 November. Here's the official synopsis:
Dominika Egorova is many things. A devoted daughter determined to protect her mother at all costs. A prima ballerina whose ferocity has pushed her body and mind to the absolute limit. A master of seductive and manipulative combat.

When she suffers a career-ending injury, Dominika and her mother are facing a bleak and uncertain future. That is why she finds herself manipulated into becoming the newest recruit for Sparrow School, a secret intelligence service that trains exceptional young people like her to use their bodies and minds as weapons. After enduring the perverse and sadistic training process, she emerges as the most dangerous Sparrow the program has ever produced. Dominika must now reconcile the person she was with the power she now commands, with her own life and everyone she cares about at risk, including an American CIA agent who tries to convince her he is the only person she can trust.
Last Updated: September 15, 2017