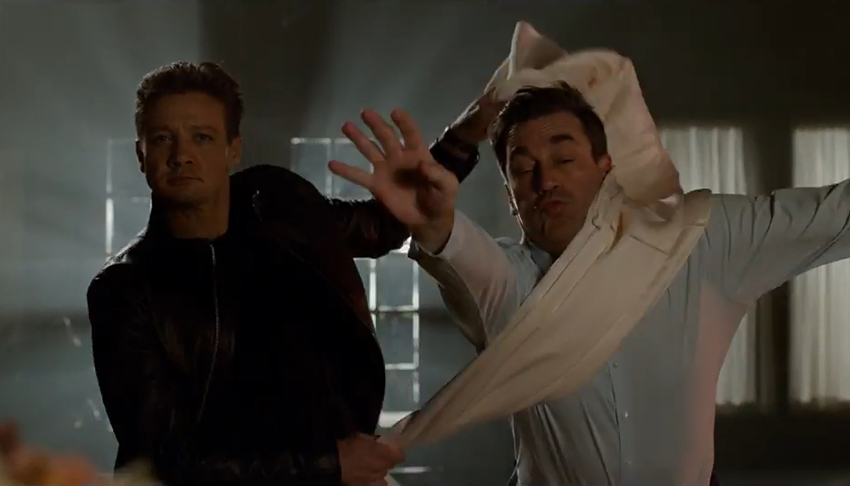 When I was a young kid, we played really dumb games. Like, really dumb. Ever been mule kicked full on in the spine down a flight of stairs at school because you didn't say "Middag maat" in time to one of the friends you "tossed in" with? Because I have. And somehow, through the pain, I thought it was all just fun. Like I said, really dumb.
Eventually, though, sense prevailed and my friends and I stopped playing our ridiculous childhood games (or at least just swapped them for the digital variety), but that was never an option for the Tag Brothers. First reported on by the Wall Street Journal in 2013, this particular group of friends has been playing one ongoing game of tag for over two decades. What had begun as their favourite game at high school had turned into a way to ensure the group stayed in contact after college, no matter how absurd. And it definitely got absurd.
The rules were simple: For one month a year, irrespective what the conditions were or even where in the world they found themselves, the friends would play tag. At the end of the month, the last person to be "it" would retain that status for eleven months until the next game. As the years went on, and lifestyles changed, including the older men losing their physical edge, games evolved into keen sessions of strategy, cunning and going to ridiculous lengths. People were tagged at funerals and weddings. One guy flew over 1200km to hide in the boot of somebody's car and tag his friend as he opened it so that he would no longer be "it". And now Hollywood, leaning hard into the whole "fact is stranger than fiction" motif, has made a movie out of it all.
Starring a stellar line up of actors in Jeremy Renner, Jon Hamm, Jake Johnson, Isla Fisher, Annabelle Wallis, Leslie Bibb, Ed Helms, Hannibal Buress, and Rashida Jones, Tag sees Renner as the tag champion in this group of friends, having never been in it in three decades of playing (of course it's Hawkeye!). And now, as he's getting married, Renner's Jerry is planning to retire from the game undefeated. His friends have other plans though. Check out the ensuing hilarity in the trailer below.
Tag is the feature film debut of TV comedy director Jeff Tomsic (The Detour, Idiotsitter) and was written by Rob McKittrick and Mark Steilen. It is scheduled for release on 15 June.
Last Updated: March 22, 2018