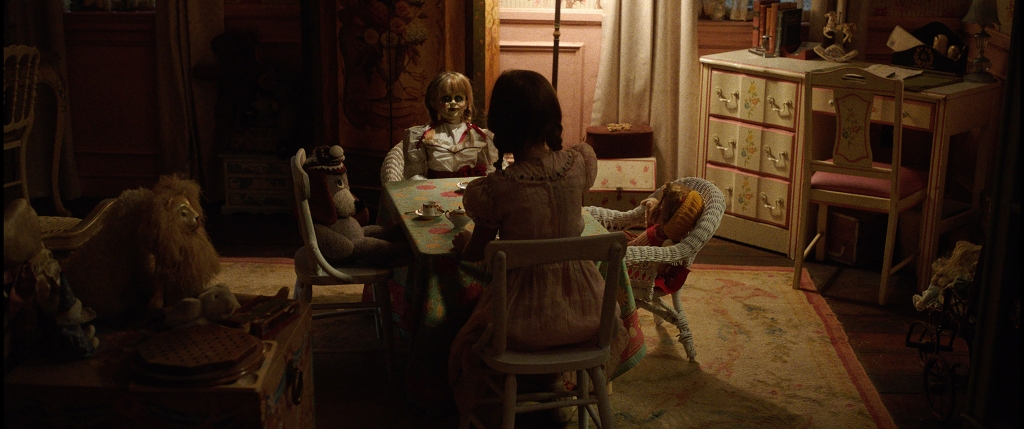 There are few things I enjoy more than making Darryn watch Critical Fails in Aircraft Safety – A Definitive History, but one of them is horror movies. I enjoy the quickening of the pulse, the uncertainty, the 'Oh my god, look Trevor!' jump scares. We here at CriticalHit also enjoy sharing and with that in mind we are inviting you, with our partners TimesMediaFilms, for an evening of horror and scares!
You may remember we had a community evening for Annabelle way back in 2014 and it was so well received that we would love to join you again for another night of frights – and yes, YOU will help us review it. Let's have a quick look at what the demonic doll brings this time:
Annabelle: Creation, from Swedish director David F. Sandberg (Lights Out), is a scary and suspenseful supernatural thriller, and the next chapter in the Conjuring universe. The film uncovers the iconic doll's shocking origin story.

In the aftermath of a young girl's tragic accident, the desperate prayers of her grieving parents lead to a demonic possession that will take hold of everything they cherish – and forever change the lives of several orphans seeking shelter in their home.
I bet Darryn is looking at his shelf of toys with suspicion now! We have two screenings taking place, in Cape Town and in Johannesburg, all you need to do to enter is pop over to our competition mini-site and enter! Easy. But wait, there's more! We're also going to be giving a way  hampers to 3 lucky readers at each venue:
I am actually rather excited about this movie as it's been generating a lot of positive noise and is sitting on 81% on RottenTomatoes.
Please note that this is open to those in or near the cities, no point in entering if you live on Easter Island.
Date: Thursday 17 August
Location 1: Cape Town, Canal Walk, 20:00
Location 2: Johannesburg, Hyde Park, 20:15
Thanks to TimesMediaFilms for this opportunity to scare our readers!
Last Updated: August 10, 2017