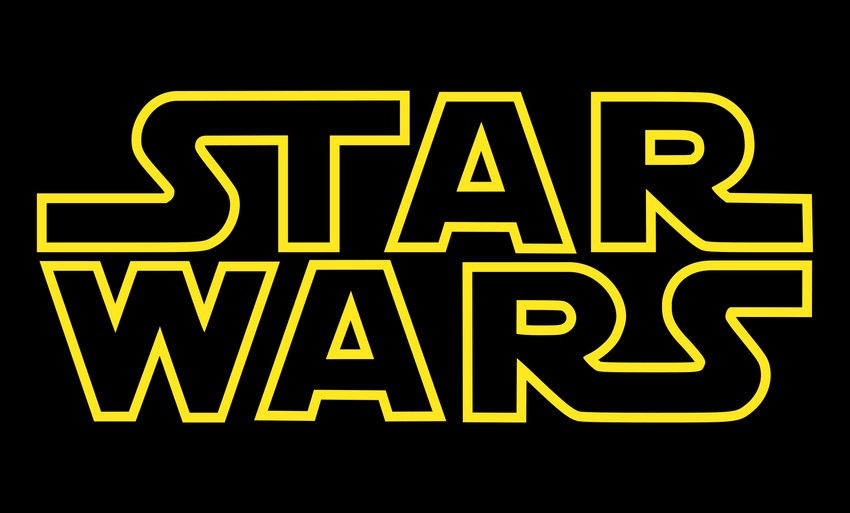 Thanks to the secretive nature of any Star Wars production, rumours about the franchise usually have two properties: they're frequent and they're ridiculous. Occasionally though, one actually turns out to be true. That appears to be the case today as following on from some grapevine rumblings earlier in the year, it has now been confirmed that Jon Favreau's planned live-action series will, in fact, be dealing with a galaxy far, far away's favourite armour-wearing people and will be titled The Mandalorian.
Fan-favourite filmmaker Favreau (say that three times fast) made the announcement himself on Instagram early this morning, revealing more details about the project that sounds to be almost western-inspired. I'm definitely down with that.
I know that when the rumours of this series having something to do with the Mandalorians first emerged, many people assumed this would somehow link to Boba Fett, the most famous of the lot. Now we know that definitely isn't the case though. Or is it?
Reading Favreau's description of The Mandalorian, I immediately thought of Cobb Vanth. Most of you will probably be inserting your "WHO?" meme gifs here, and I can't blame you as you would only know that name if you've read Chuck Wendig's Aftermath books. A trilogy of novels that was the first official material set to fill in the 30-year gap between Return of the Jedi and The Force Awakens, Wendig's novels are, simply put, not the best read. The most intriguing aspects of them actually happen in between the main story following a ragtag Rebel strike force, as Wendig introduced these random interludes that just touch briefly on some minor characters or situations throughout the galaxy.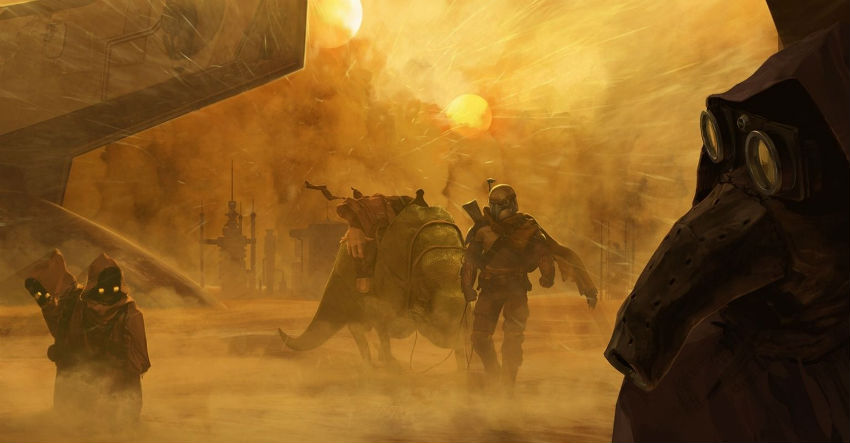 In each of the novels, one of these interludes tells of Cobb Vanth, a human ex-slave who mysteriously freed himself and then set himself up as the de facto "sheriff" of a dusty settlement on Tatooine called Freetown. What's most intriguing is that besides for his skill with a blaster and cool demeanour, Cobb lays down the law using none other than Boba Fett's old armour which he bought from some Jawas who had recovered it from Jabba the Hutt's Sarlacc pit where the Mandalorian met his death. Cobb would cross paths with other Hutts and even Malikili, the beast trainer that reared the Rancor killed by Luke Skywalker in ROTJ, but he stayed on the fringes of the story.
That now appears to have all been setup as everything about Cobb Vanth lines up perfectly with Favreau's description. There are even some set pics from the series' early production and they look to be on a desert planet like Tatooine and there appear to be Jawas involved. The only sticking point is the fact that Cobb was never said to have any Mandalorian heritage except for the scavenged armour. That could actually make it even more interesting of a story, if you ask me, as early rumours said that the show will actually be set on the planet Mandalore and maybe Cobb is trying to fake his way in?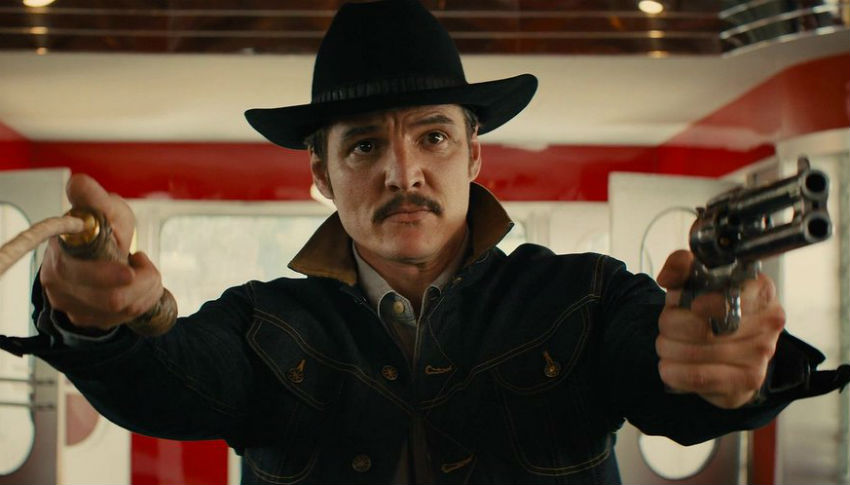 Another way this becomes way more intriguing? It's been rumoured that Narcos and Kingsman: The Golden Circle star Pedro Pascal will be starring in the series, and I think he could make one seriously kick-ass space gunslinger. There have also been rumblings that Star Wars: The Clone Wars and Star Wars Rebels creator Dave Filoni will be directing a couple of episodes in the series, and this really excites me. I've been calling for ages for Lucasfilm/Disney to get Filoni involved on the live-action side of things after his brilliant animated work for the franchise.
With the budget that's been thrown at this show ($100 million for 8 episodes) and with the rumoured narrative direction and people involved in this, The Mandalorian is definitely living up to its flagship status as it will be used to launch the Disney Play streaming service next year. And I can't wait to check it out!
Last Updated: October 4, 2018