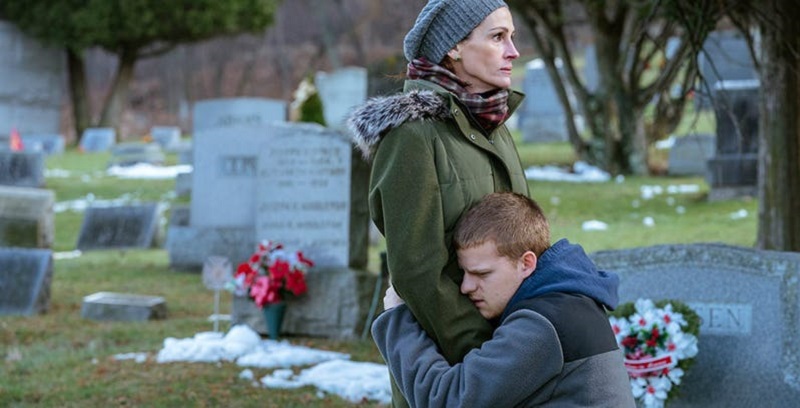 Dealing with family issues is hard enough, add addiction into the mix and things are bound to get even more stressed and stretched. Sadly, it's a reality that many people need to face on a daily basis and a heart-wrenching one which Peter Hedges' (What's Eating Gilbert Grape, About A boy) new film Ben is Back, looks to bring powerfully to the fore.
Peter Hedges has written and directed this movie about a mother (Julia Roberts) whose son (Hedges own son, Lucas Hedges) returns from a stint in rehab for opioid addiction, only to slowly discover that there is more to Ben's drug addiction and troubled past than she realised and now she needs to do what all moms are compelled to – do whatever it takes to get their son out of trouble.
Ben is Back is a story that is likely to resonate with many, though its emotional story is also likely to be one that could see it sponsor by a tissue manufacture based on how much of them you will probably need to get through it. To its credit, the film is not just all waterworks, but also features some more tense moments with drug lords and gangs. Based on the evidence of this trailer though the emotional relationship between Roberts and Hedges is clearly the centre of the story and emotional drama is definitely the order of the day with this movie.
When it comes to big dramas though, you need the acting prowess to make it worth your while and thankfully, it appears the cast of Ben is Back is delivering on all cylinders here. It's not a crowd pleaser, but looks to definitely be appealing to the cinephiles out there who are looking for some great performances and strong stories.
Last Updated: October 16, 2018