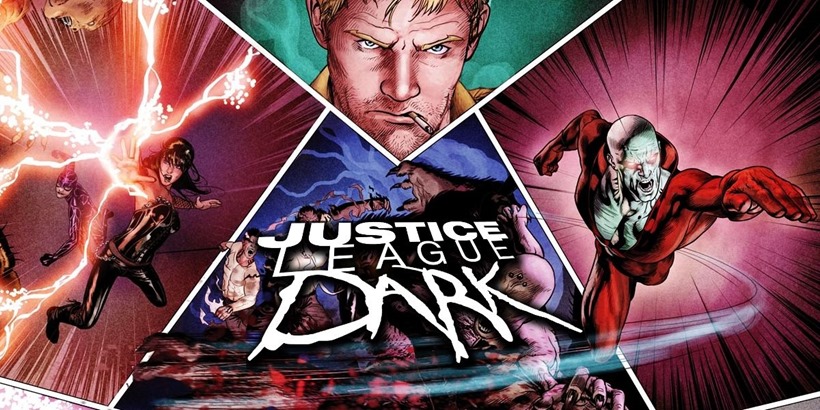 When you need to keep the planet safe from an Apokolips invasion that requires spending obscene amounts of cash on special effects, who ya gonna call? The Justice League, yo. But when you've got darker, more mystical threats to deal with, you call in a ragtag band of paranormal specialists. Ghost busters (trademark pending) and demon punchers who can deal with the supernatural and keep 'em down for good.
You call in Justice League Dark.
If that title rings a bell, it might be due to film director Guillermo Del Toro's efforts to bring that shadowy team of sorcerers and witches to the big screen for several years now, efforts which haven't really worked out at all. Well good news on that front at least, as Justice League Dark will be getting a cinematic treatment. An animated cinematic treatment that is, courtesy of DC and Warner Bros. Animation's ever-growing library of films.
Comicbook.com noticed a filing on the British Board of Film Classification's site, for a "Sneak Peek At Justice League Dark". Said sneak peek was meant to be a surprise for anyone who purchased the DVD for Batman: The Killing Joke, under the bonus content section. It's worth mentioning here that the same DVD also has filings for sneak peeks of The Dark Knight Returns Part 1 and Part 2, movies which were released back in 2012 and 2013 respectively.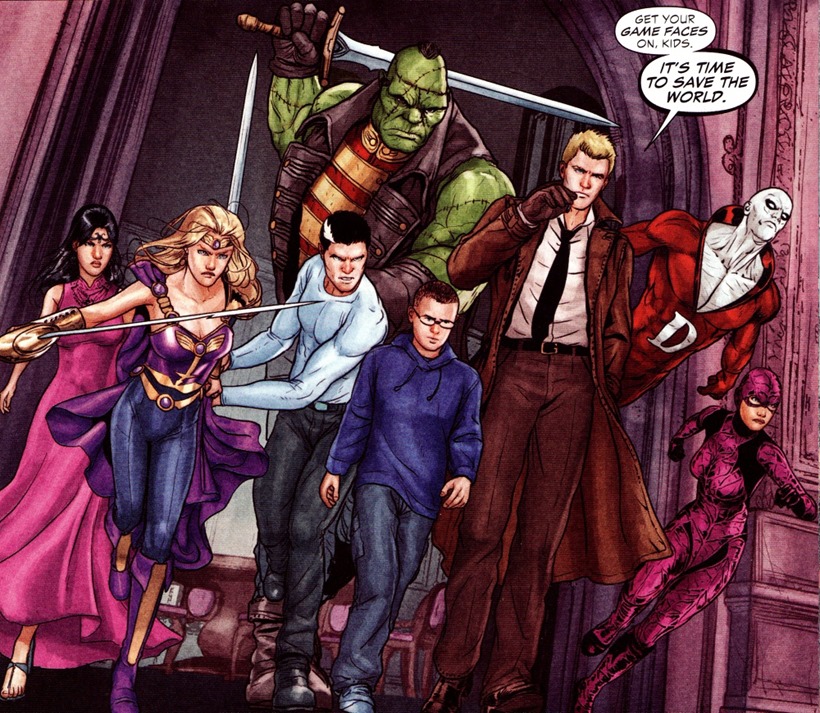 Still, it sounds promising and most likely the kind of project that will be gleefully announced at the upcoming San Diego Comic Con. Justice League Dark was a fun debut when the New 52 DC Comics universe kicked off. A team that included John Constantine, Deadman, Zatanna and a few others within its ranks, Justice League Dark dealt with threats that the normal Justice League team just wasn't prepared to handle. And plenty of double-dealing backstabbing along the way.
DC Animated films have usually been dominated by Batman and Superman lately, because you can't exactly argue with sales. But in addition to those two heroes appearing ever year, there's been an actual effort lately to give lesser-known properties a chance in animated form. Justice League vs. Teen Titans is a fantastic example of this, and with Constantine being a cult favourite that lasted an entire series, there's awareness out there for the Hellblazer.
But if these rumours pan out, it's just going to make me want DC and WB Animation to start producing several animated adaptations of Hellblazer storylines. Everyone wins.
Last Updated: June 8, 2016