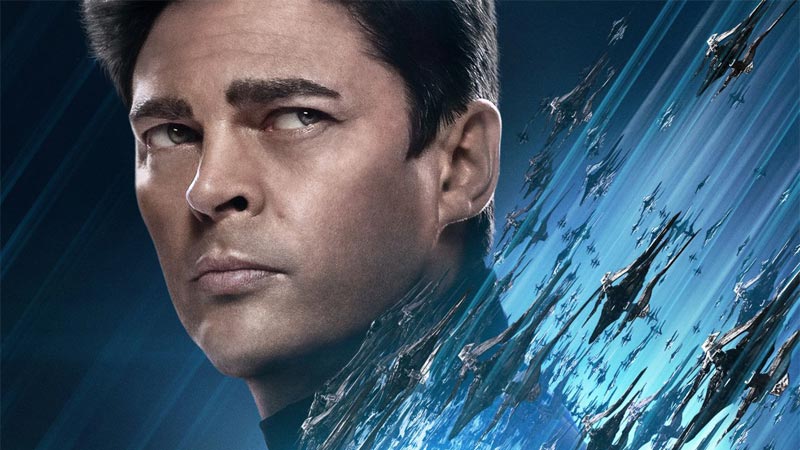 If you've seen the first reactions we posted, then you'll know that Star Trek Beyond is sounding fantastic. One unexpected aspect of the sequel that several of the folks who have seen the movie seem to praise is Karl Urban's Dr "Bones" McCoy.
The unexpectedness of this adulation has nothing to do with Urban, who has always been a solid actor, especially in genre films. It's just that the character of Bones – who had played a major role in the original series and movies – had not exactly had that much to do in the previous two films in the rebooted franchise, especially in the last movie Star Trek Into Darkness. 
And that's something many longtime Star Trek fans noticed. And so did Urban himself, with that revelation prompting him to rethink his involvement in this franchise, as he explained in an interview with StarTrek.com:
"I certainly was hesitant about reprising the role of McCoy. I felt that I was in agreement with a vast number of fans and audience members and critics who, after watching Into Darkness, felt that the character had become marginalized.

And I was not keen to repeat that experience. I was out of contract. Because of the Olivia de Havilland law in America, I was no longer under obligation to do a third picture, and was, actually, in fact, negotiating to do another film when we were contacted and asked about reprising the role of McCoy. So I was somewhat ambivalent about it. And I really liked this other piece of material.
However, luckily for all of us, Urban decided that instead of just being disgruntled about his recent marginalization, he would actually do something about it.
But I got on the phone with (director) Justin Lin, and I raised my concerns and issues with him. And he outlined the story and the vision that he had for the character. And I was immediately intrigued and also somewhat reassured that he was a long-term fan of Star Trek, that he understood the weight and value of the character, and how the character interacts with Spock and Kirk.

So that gave me a great deal of security, which enabled me to make the decision. And I'm so glad I did. I feel that the version of McCoy in Star Trek Beyond is the most well-defined version of the character that I've had the benefit to play. So it's all turned out for the best."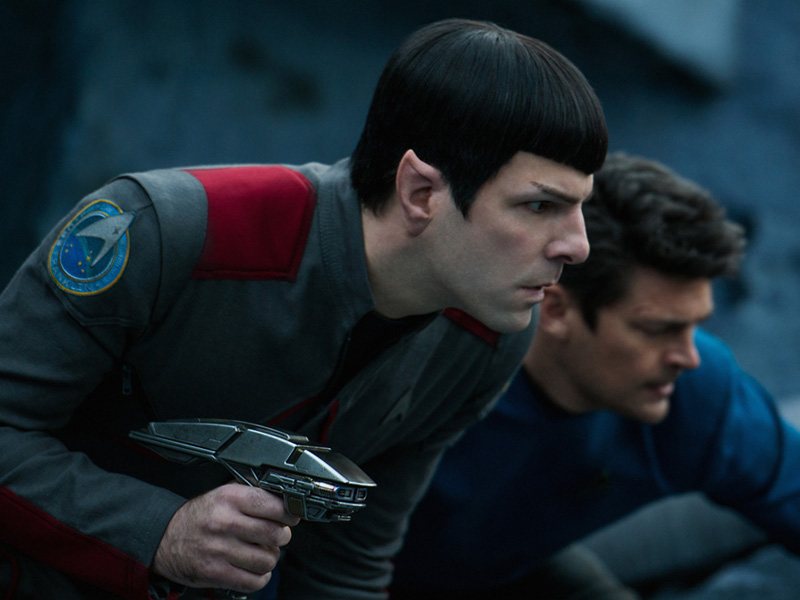 That "most well-defined version" of Bones didn't happen overnight though. Now that Urban was fully on board for the film, a lot of work needed to be done make sure his role was beefed up organically.
"I collaborated with [co-star/writer] Simon (Pegg) and [writer] Doug (Jung) and Justin to bring a well-defined version of the character to screen. And thankfully, they were very receptive to it. There's a lot of material in the film that's a direct result of e-mails and conversations and opinions that I held about what I wanted the character to do in this movie."
And one of those things that Urban wanted to do, was further explore his relationship with his two male lead co-stars in Chris Pine's Kirk and Zachary Quinto's Spock. Whereas Kirk and Spock's bond had been front and center throughout the previous movies, now it was time to showcase Bones' side of the equation.
"…It was really kind of what drew me back to reprise the role again. I felt that in Into Darkness, Kirk's relationship with McCoy was, by and large, completely inferred. And especially when you put it in context of the historical relationship that they share in not only the original TV series, but also in Star Trek: The Motion Picture and Wrath of Kahn. And then it was nice in this one to actually be able to see McCoy function not only as a friend, but also as a psychologist. And to help put Kirk in touch with his existential dilemma.

And further to that, it was wonderful to be able to mine new territory, in this situation where we have Spock and Bones crash-landed on a planet, and have to depend on each other to survive. And as Spock is contemplating his own mortality, with [SPOILER REMOVED], we get a wonderful, honest, unguarded exchange between the two. For long-term fans, I think that's a rich and rewarding experience.

I feel like these two characters are able to let their guard down and come to a deeper understanding of their respective positions and who they are. What's nice about it is they are able to then go back and put their shields up again, as it were. But at least this time there's a little insider knowledge between the two, and a great, lovely respect."
But as good as the development of Bones reportedly is on Star Trek Beyond, Urban says that doesn't automatically guarantee his return for the recently announced Star Trek 4, which will see Chris Hemsworth as James Kirk's father returned from the grave somehow..
"I would have to again be assured that the character of McCoy will continue to be developed and that he serves a real purpose and a function. I'm not interested in playing a marginalized version of this character.

You know, I have a huge amount of respect for the dynamics of the characters, the way that [creator Gene Roddenberry] originally created them. I fully understand their purpose and function. I would be blessed to be able to come back and make more. I love working with these guys, and I have such a wonderful time. That being said, I have to have something to do. I have to have a function."
I have been reading a lot about how Star Trek Beyond gives Bones some of the best scenes in the entire movie trilogy thus far, so I'm excited for Urban to keep doing what he's doing.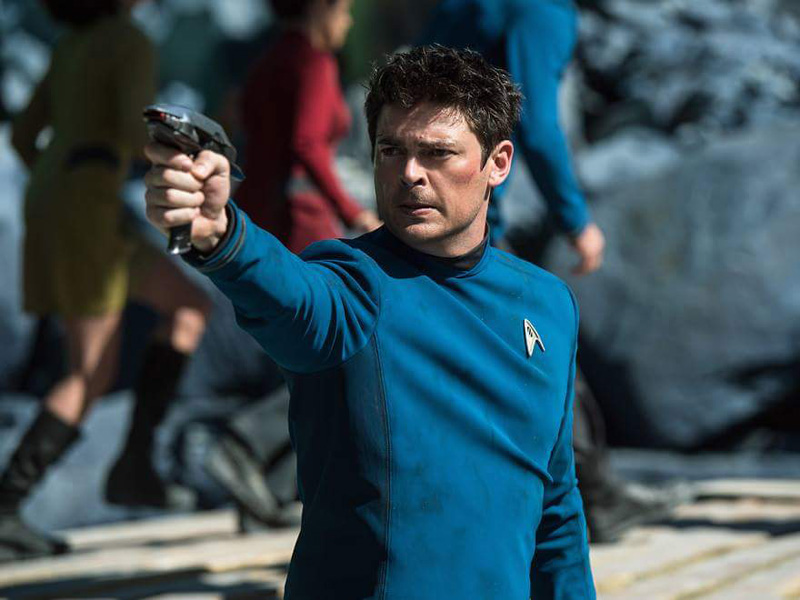 On a more serious and sombre note though, Urban also spoke about the recent tragic accidental death of co-star Anton Yelchin, who played Pavel Chekov in all three movies.
"When you lose a family member, it is devastating. It's just incalculable, indescribable, a huge loss that we've all suffered. And it feels so strange to talk about him in the past tense, you know? We should be at a point where we're celebrating with this beautiful man, and his incredible talent. And it's just hard. It's very raw.

It's tragic. And he was such a beautiful young man, and so extraordinarily talented. He was often the smartest guy in the room, but you wouldn't know it. He was humble with his intelligence. He was an artist. A student of film. And he was just about to direct his first film. I think he would have become an incredible director. It's a serious loss."
Star Trek Beyond is already playing across most of the world, but only hits screens locally on 26 August.
Last Updated: August 8, 2016