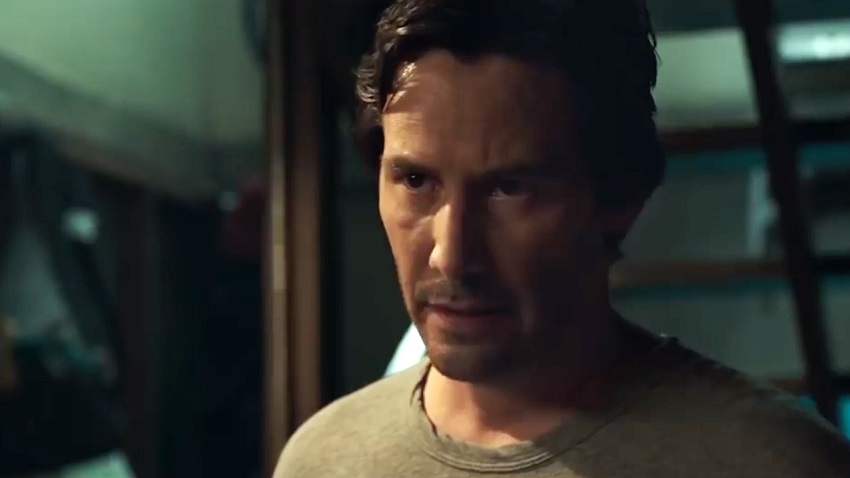 Replicas is the upcoming science fantasy thriller that stars Keanu Reeves (John Wick) as a magic science-y man and Alice Eve (who absolutely killed it as Mary Walker in Iron Fist season two) as, well, his science experiment.
When his family is killed in a car accident, synthetic biologist/neuroscientist/kitchen sinkentist Will Foster (Reeves) turns to the cutting-edge, government-funded research he's been working on in order to bring them back to life by creating clone bodies into which he will download their neural patterns. However, he's also left with an impossible choice – he can only bring back three of his four deceased family members with the equipment he stole from his research laboratory. As he breaks the boundaries of what's possible, the government is hot on his heels to recover both the equipment he stole and the fruits of his labour.
Replicas is directed by Jeffrey Nachmanoff (Traitor), with the screenplay written by Chad St. John (London Has Fallen) based on the story by Stephen Hamel (who also wrote the Reeves-led feature Siberia that released earlier this year).
The official plot synopsis is as follows: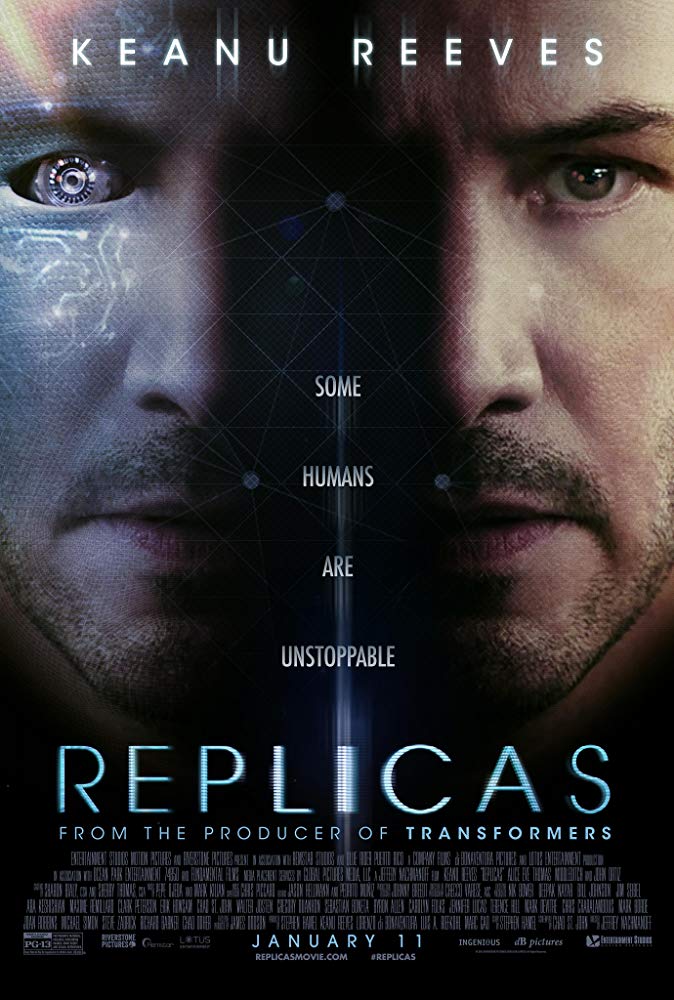 After a car accident kills his family, a daring synthetic biologist (Reeves) will stop at nothing to bring them back, even if it means pitting himself against a government-controlled laboratory, a police task force, and the physical laws of science.
Let's take a look:
Don't think too hard about the science, just don't. Simply go with the flow and let it take you along for the ride – and this really does look like a cool ride to jump into. Reeves has been on a tear the last few years with some incredibly fun movies under his belt, and this seems like yet another one.
This is an entertaining sci-fi movie that looks the part visually, has a good cast, and has an interesting (but don't think too hard about it) plot. It looks perfect for when all you want is to sit back, eat some popcorn, and watch the action unfold.
What do you think? Replicas is due for release in the US on 11 January 2019. It also stars Thomas Middleditch, Emily Alyn Lind, Emjay Anthony, Nyasha Hatendi, and John Ortiz.
Last Updated: November 21, 2018