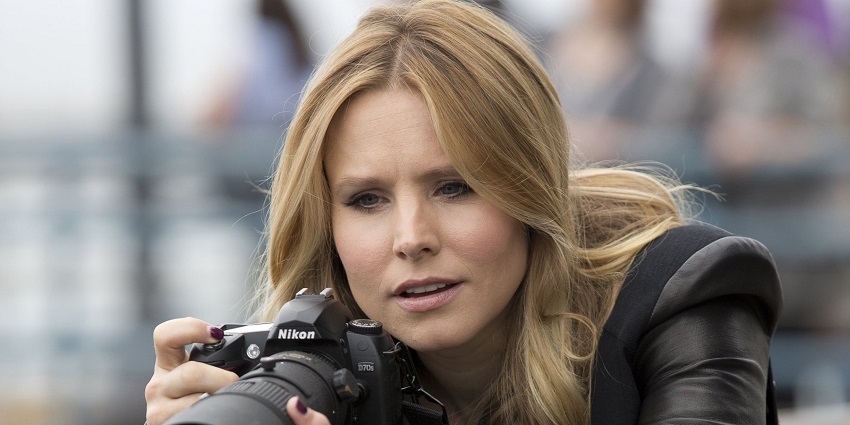 I still remember the first time someone told me about Veronica Mars, my initial thought was, "that sounds like a stupid Nancy Drew knock-off." But I thought I'd give it a shot and I was hooked after a first episode, and that's the story of how I became a Marshmallow.
For the pitiful unenlightened who don't know what I'm talking about, Veronica Mars (played by Kristen Bell) was a teen detective who had a knack for solving cases in and around her fictional town of Neptune, California. It was created by Rob Thomas (who went on to create the currently airing iZombie) and ran for three seasons between 2004 and 2007 where it garnered a legion of fans, known as Marshmallows, thanks to its smart and snappy writing, characters, and plotting.
That was where it ended until 2013, when Thomas and Bell surprisingly launched a crowdfunding campaign on Kickstarter to create a Veronica Mars movie, which subsequently blew through its $2 million funding goal to end up with just under $6 million in funding. The movie was well-received when it was released in 2014. Normally that would be where the story ends, but in 2018 the streaming service Hulu (which is now majority owned by Disney) announced that it would be reviving the show for a fourth season, and that season is nearly upon us.
The upcoming season will also see many of the show's original stars like Enrico Colantoni, Jason Dohring, Percy Daggs III, Francis Capra, and Ryan Hanson returning (like they did for the movie) and will feature new faces like Dawnn Lewis, Patton Oswalt, Clifton Collins Jr., J.K. Simmons, and Mary McDonnell.
Season four's official plot synopsis is as follows:
Spring breakers are getting murdered in Neptune, thereby decimating the seaside town's lifeblood tourist industry. After Mars Investigations is hired by the family of one of the victims to find their son's killer, Veronica is drawn into an epic eight-episode mystery that pits the enclave's wealthy elites, who would rather put an end to the month-long bacchanalia, against a working class that relies on the cash influx that comes with being the West Coast's answer to Daytona Beach.
Let's take a look:
If you're a fan of the show this is vintage Veronica Mars, 'nuff said. If you've never seen the show before you can see this isn't dark and gritty mystery drama, but far lighter in much the same vein (brain?) as Thomas's iZombie – and if you liked what you saw you've got some time to catch up.
Veronica Mars season four will premiere on Hulu on 26 July.
Last Updated: May 2, 2019