Last Christmas is a perfect festive season movie. No, I don't mean it's devoid of flaws – most definitely not – as director Paul Feig's London-set romantic-dramedy has certainly decked its halls with plenty of that folly. Rather it's the perfect cinematic equivalent of the Christmas experience, for better or for worse. There's tacky schmaltz and commercialism, bickering families, equal parts laughter and tears, music you'll find yourself humming to against your better judgement, gifts both wonderfully surprising and cringy, and somebody bringing up sensitive politics in the most awkward times. Like I said: Christmas!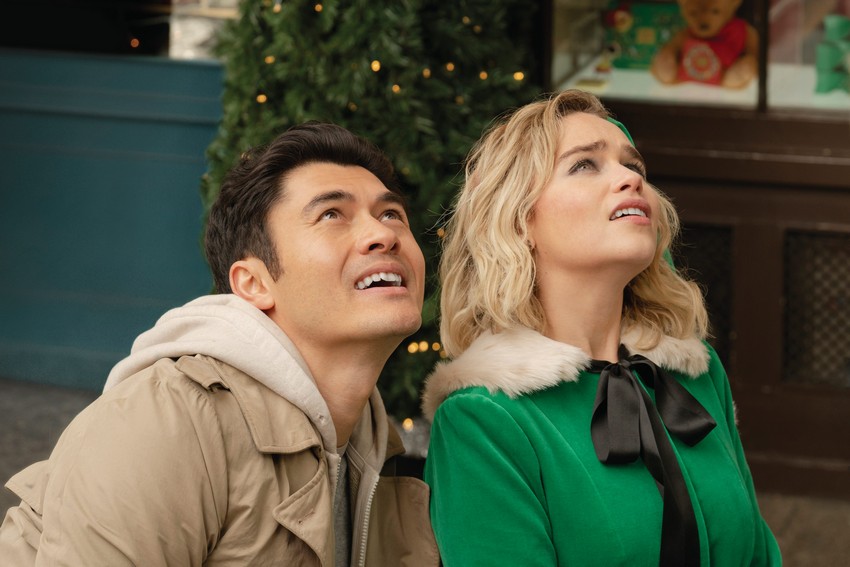 Erstwhile Game of Thrones star Emilia Clarke leads this yuletide affair as Kate, a hot mess of a young woman with an obsession for the late George Michael's music (The film's story is actually inspired by the late pop star's titular chart-topper as the opening credits inform us). Kate was once an aspiring singer on the road to potential musical stardom herself, now she's just on the road. Homeless after being kicked out by her roommate, Kate is forced to couch hop from friend to friend (or the bed of whichever boozy young man she picks up at a pub for the night), in between bumbling her way through musical auditions she's barely prepared for.
The only bit of stability in Kate's life is her helper-elf job at a hilariously kitsch all-year Christmas shop run by the festive season-loving "Santa" (Michelle Yeoh). Even this is on the verge of ruin thanks to Kate's self-destructive habits resulting in burnt bridges all around her though. One such smouldering wreck leads to her got-it-together lawyer sister Marta (Lydia Leonard), who would like nothing more than for Kate to grow up and reconnect with her overbearing Slavic refugee mother Petra (Emma Thompson pulling double duty as both co-star and writer). Kate – or Katarina, as her mother reminds her in between singing laughably droning dirges from the war-ravaged homeland she fled two decades ago with her husband and young daughters – would like nothing more than to avoid her family and her past, including a serious recent health scare.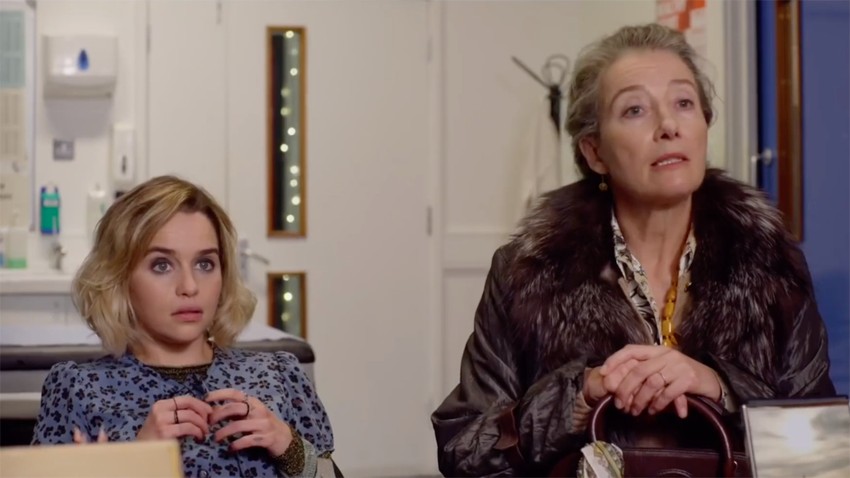 And stepping into this maelstrom is Tom (Henry Golding), a mysterious young bike messenger who just shows up outside Kate's workplace one day. With a childlike sense of wonder ("Look up," he reminds Kate all the time), and a knack for dispensing quirky life advice like the chiselled handsome personification of a self-help book, Tom is a puzzle Kate can't crack as he leads her to discover the hidden gems of London. But although initially dismissive of his approaches ("I'm busy. You're weird. Bye."), Kate slowly warms to Tom's oddball charm. "Odd" being the operative word here as Tom disappears for mysteriously long stretches of their peculiar burgeoning relationship, leaving Kate without her recently acquired pillar of support as she starts trying to pull her life together. She's going to need a Christmas miracle.
And if you don't know how this entire thing plays out yet, then you've clearly not seen the film's spoilerific trailer. Not that it matters much as these types of films are supposed to be as comfortably familiar and predictable as the Christmas pudding your mom used to make. Operating on a far less irreverent wavelength than his previous comedic efforts like Bridesmaids and Spy, Feig understands this as well and so gives us the holiday film genre staples and tropes you would expect. It's cheery when it has to be and weepy when it has to be. We even get all the twinkly trappings of a faux-fantasy London filmed like a fairytale.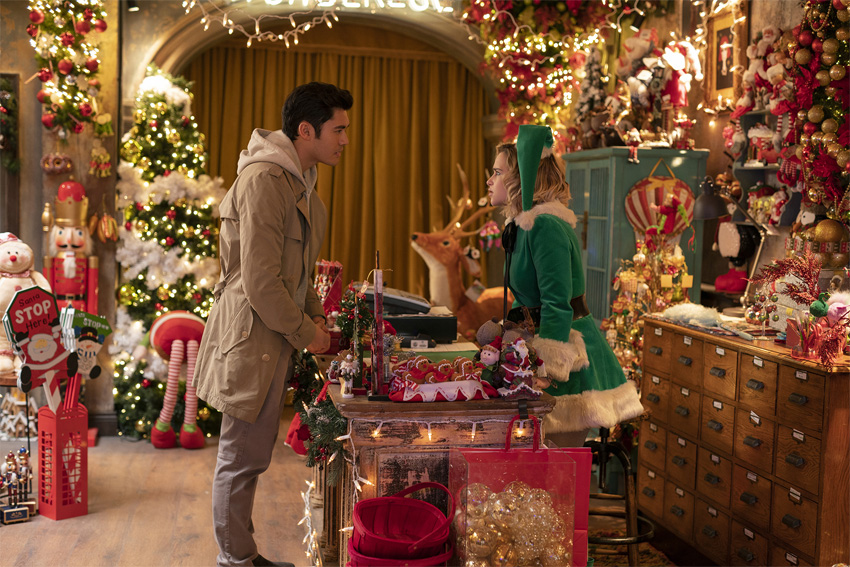 Feig does try to put a new spin on the recipe somewhat though, with very mixed results. The most egregious being a well-intentioned but painfully clunky anti-Brexit message dropped into the romance with all the grace of a lump of coal the size of a small dog hitting the bottom of a Christmas stocking.
Not that there isn't precedent in Last Christmas for dramatically weighty issues. While there's plenty of levity throughout – even joke one about wartime mass-murder that somehow sticks the landing thanks to Thompson's droll delivery – there's just as much solemnity as the characters deal with issues of acceptance. The problem is that the tonal jumps between the two states just aren't as smooth as Feig would like – you can practically hear the screeching needle-scratch as the next George Michael record needs to be tossed on frantically to match the mood (I'm old so that's the metaphor you young'uns get). Underneath all the red and green decorative distractions, there are also issues with Thompson and Bryony Kimmings' script with head-scratching plot holes and a twist that it actually gives away in its opening seconds for anybody paying attention.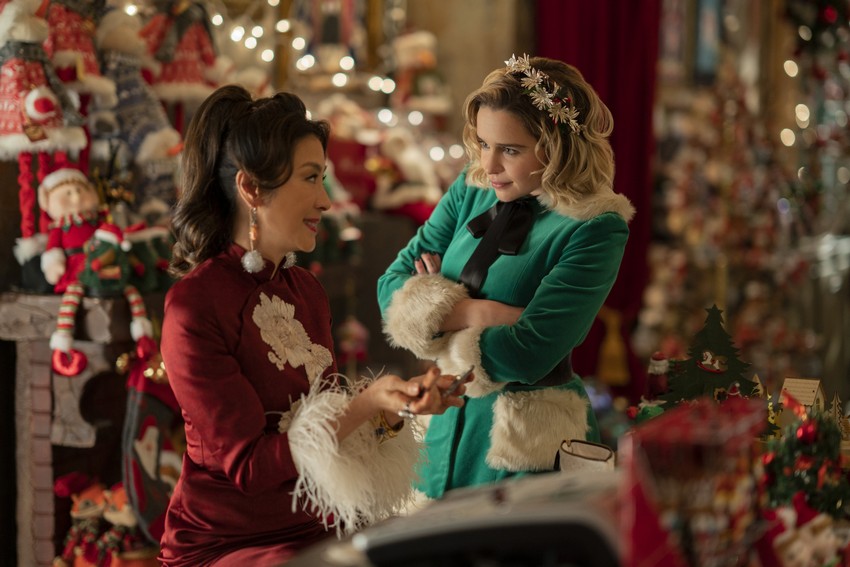 Through it all though, Clarke's Kate shines like a star atop a Christmas pine. Hers is a far more emotionally complex character than these things usually go for. She's unquestionably broken, but Clarke, with her infectious laughing-face-emoji features, is just a genuine delight. She's matched in charisma by Golding, proving his Crazy Rich Asians dreamboat leading man breakthrough wasn't a fluke, and strong supporting cast members who each get their own scene-stealing moments. Yeoh's Santa is especially a hoot.
And it's this undeniable charm of those laudable thespian efforts on display, not to mention that bopping soundtrack, that had me still enjoying Last Christmas despite its stumbles. It's hard to imagine that this film will one day be included on the lists of eternally re-watchable Christmas classics like Love Actually, Elf, and Die Hard (yes, you read that right), but it still left me feeling a lot more merry than "Bah, humbug!".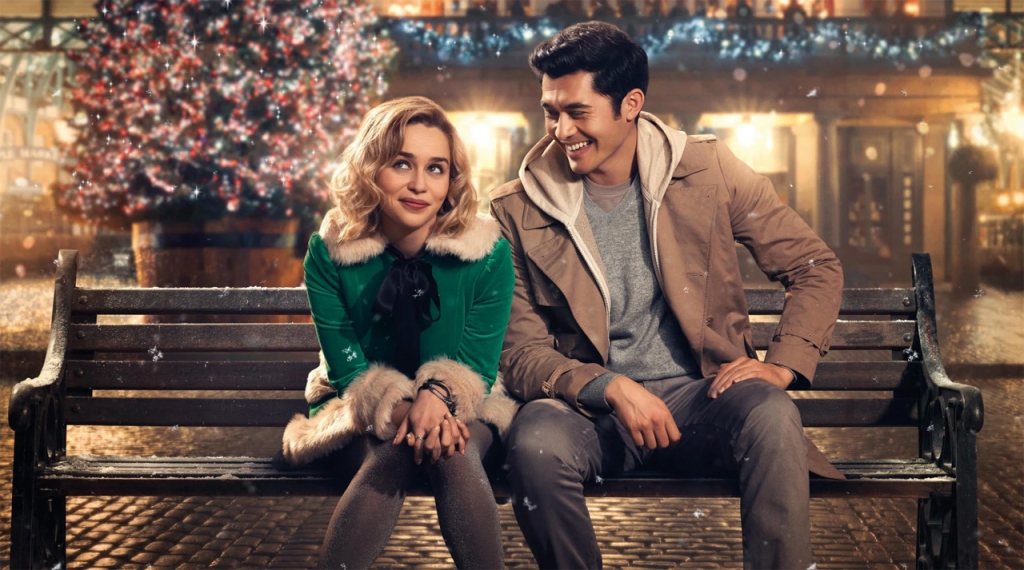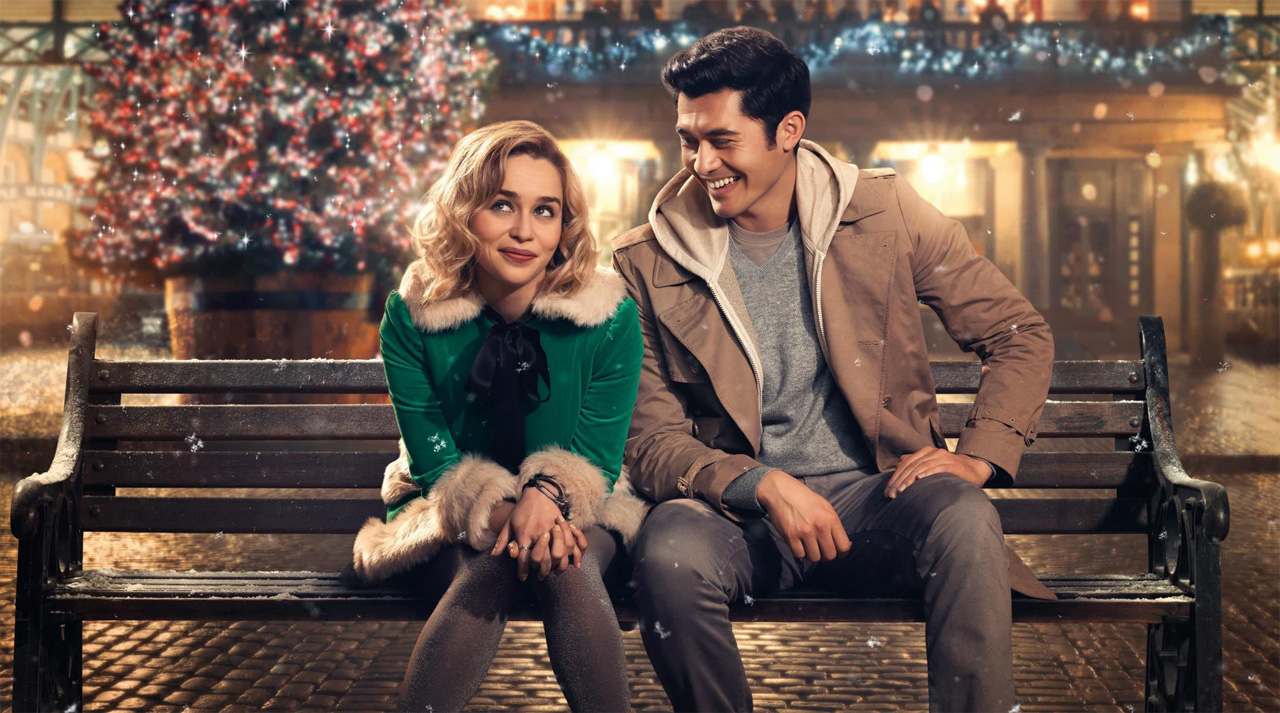 Last Updated: December 6, 2019
Last Christmas

Last Christmas is exactly the type of mass-produced, commercially-friendly fare that the festive season has become known for. But thanks to immensely likeable turns from stars Emilia Clarke, Henry Golding and a great support cast, coupled with foot-tapping music courtesy of George Michael, it's also full of that heartwarming holiday cheer.