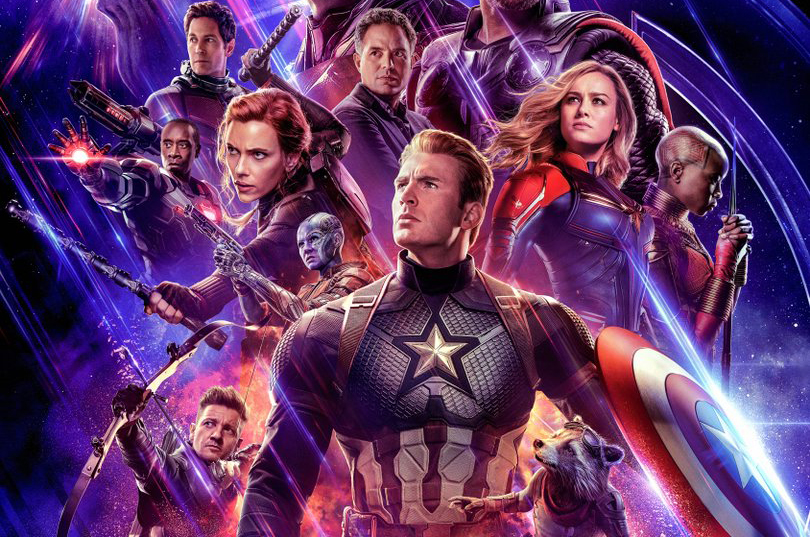 There were no fewer than six newcomers at South African cinemas this Friday past, but really it was all just about Avengers: Endgame once again. After posting the biggest opening weekend South African box office history, the Marvel blockbuster had a strong second weekend, dropping just 46% to earn an additional R18.2 million. At a total thus far of R74.8 million, it's already the biggest release in 2019 by a long shot (previous being Captain Marvel at R48 million).
With local comedy Kandasamys: The Wedding holding on in 2nd place, we find our first newcomer in UglyDolls rounding out the top three. The animated family flick just about cracked seven figures, but even that very moderate success is a bit misleading. With it screening in 93 venues, UglyDolls had the biggest screen presence by far barring Avengers: Endgame's 179 venues. While that managed to land it in the top three, it does mean that the film's per-theatre-average is actually quite low, the lowest in fact of the newcomers in the top 10.
The second entry in that aforementioned batch being horror film The Curse of La Llorona. The latest entry in the Conjuring franchise opened to R645k from just 41 cinemas, which is also a rather limp start. The same can be said of Extremely Wicked, Shockingly Evil and Vile, as the Ted Bundy biopic could only manage an 8th place debut with just under R400k from 25 cinemas. At least these were in the top 10 though, as Skemerson, Miss Bala, and The Other Side all failed quite dismally.
Let's see what the rest of the box office chart looks like:
| No. | Movie Name | Weekend gross | Percentage change | Local gross | Last Week's Position |
| --- | --- | --- | --- | --- | --- |
| 1 | Avengers: Endgame | R18.2 million | -46% | R74.8 million | 1st |
| 2 | Kandasamys: The Wedding | R1.7 million | -33% | R14.6 million | 2nd |
| 3 | UglyDolls | R1 million | NE | R1 million | NE |
| 4 | Little | R744 010 | -35% | R5.2 million | 4th |
| 5 | The Curse of La Llorona | R645 229 | NE | R645 | NE |
| 6 | Shazam | R425 378 | -63% | R14.3 million | 5th |
| 7 | The Queen's Corgi | R415 820 | -49% | R3.8 million | 3rd |
| 8 | Extremely Wicked Shockingly Evil and Vile | R398 699 | NE | R398 699 | NE |
| 9 | Captain Marvel | R377 028 | -58% | R48.9 million | 5th |
| 10 | After | R376 311 | -43% | R5 million | 7th |
NE = New Entry
Last Updated: May 7, 2019