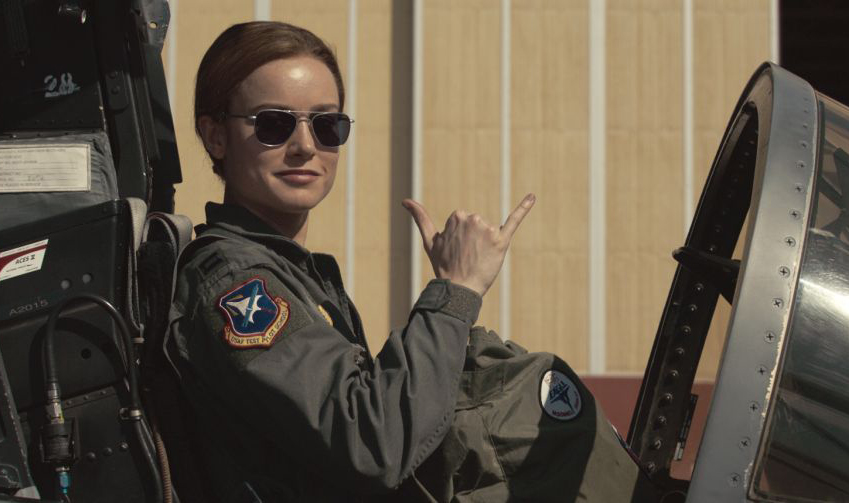 If you've seen Captain Marvel (and the box office numbers clearly show that a lot of you have), then you would know that Brie Larson's superhero is immensely powerful. Powerful enough to not only beat Thanos, but apparently also Liam Neeson! Wow! That's what happened this weekend past at the South African box office as Marvel's latest blockbuster threepeated strongly in the top spot as it added just under R5 million to its coffers.
Combine with a rather big bump up for animated 2nd place holdover Wonder Park – more than likely due to the school holidays – and the Neeson-led thriller Cold Pursuit had to settle for 3rd place with a R2 million debut. It was the best of the newcomers as What Men Want and How to Train Your Dragon 3 rounded out the upper half of the charts, leaving Escape Room to debut in 6th place. The fun horror flick lost out very narrowly to Dreamworks' animated Dragon trilogy finale (which also got a school holiday bump) as they both brought in just over R1 million.
Bringing up the rear on the charts we find Nicole Kidman-led thriller newcomer Destroyer. A limited opening meant it could only debut in 10th place as it earned just shy of R400k. It still performed better than The Kid Who Would Be King and The Bookshop though, as the last two newcomers had to settle for 12th and 13th place respectively.
Let's see what the rest of the South African box office chart looks like:
| No. | Movie Name | Weekend gross | Percentage change | Local gross | Last Week's Position |
| --- | --- | --- | --- | --- | --- |
| 1 | Captain Marvel | R4.9 million | -29% | 31.6 million | 1st |
| 2 | Wonder Park | R2.5 million | +27% | R6.9 million | 2nd |
| 3 | Cold Pursuit | R2 million | NE | R2 million | NE |
| 4 | What Men Want | R2 million | -6% | R17.6 million | 3rd |
| 5 | How to Train Your Dragon: The Hidden World | R1 million | +12% | R23.9 million | 5th |
| 6 | Escape Room | R1 million | NE | R1 million | NE |
| 7 | Fighting With My Family | R812 663 | -12% | R2.5 million | 6th |
| 8 | A Madea Funeral | R729 345 | -27% | R6.5 million | 4th |
| 9 | The LEGO Movie 2: The Second Part | R518 913 | +13% | R4.2 million | 8th |
| 10 | Destroyer | R396 234 | NE | R396 234 | NE |
NE = New Entry
Last Updated: March 26, 2019