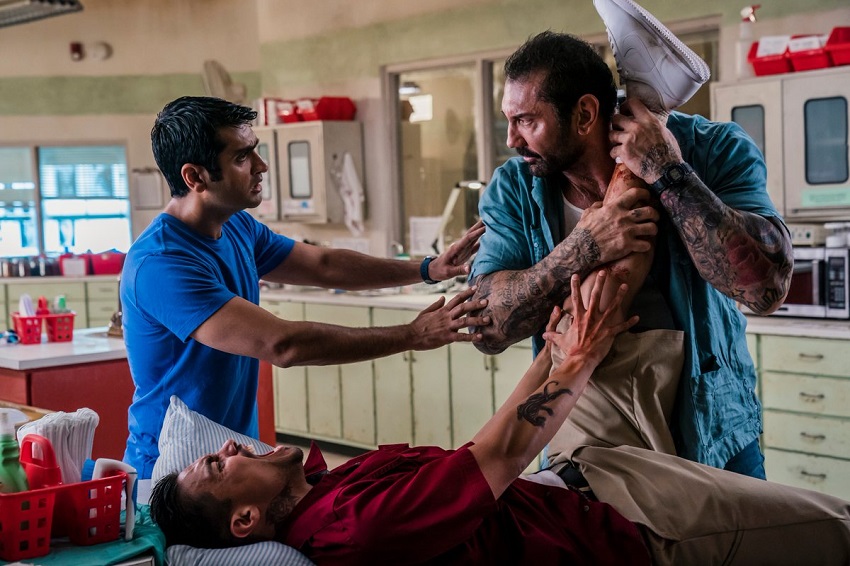 Quick, who would win in a fight? Spider-Man or a team-up of Dave Bautista and Chucky from Child's Play? Spidey may have the proportional strength of a spider, but the ex-WWE wrestler turned actor has the strength of… well, himself, while Chucky is a latex personification of murder and violence! However, that wasn't enough at the SA box office this weekend past as both the Bautista-fronted action-comedy Stuber and the new Child's Play reboot failed dismally upon debut while Spider-Man: Far From Home repeated its performance at the top of the charts.
Stuber at least managed to land in the top 10, as it opened in 8th place with just over half a million Rand. To be fair, this wasn't completely unexpected as there was practically no promotional visibility locally for this film and it also didn't have the widest release with 55 cinemas. Meanwhile, Child's Play hit only a fraction of those screens – 17 to be exact – which unfortunately is par for the course in SA when it comes to R-rated horror movies. This means it really had very little chance to make any kind of impact, hence why it opened in a paltry 14th place with just R161k.
Outside of the newcomers, there was really not much else happening on the weekend's rankings. Spider-Man: Far From Home dropped a rather big 68% from its huge debut but it still added an extra R4.5 million in its second weekend, while Toy Story 4 (R1.3 million), The Secret Life of Pets 2 (R1.2 million), and Aladdin (R1.2 million) were all neck-and-neck for the next three spots on the charts, as Annabelle Comes Home (R733k) wraps up the top 5.
Let's see what the rest of the South African box office chart looks like:
| No. | Movie Name | Weekend gross | Percentage change | Local gross | Last Week's Position |
| --- | --- | --- | --- | --- | --- |
| 1 | Spider-Man: Far From Home | R4.5 million | -68% | R22.5million | 1st |
| 2 | Toy Story 4 | R1.3 million | -49% | R19.9 million | 3rd |
| 3 | The Secret Life of Pets 2 | R1.2 million | -60% | R12.8 million | 2nd |
| 4 | Aladdin | R1.2 million | -44% | R39.6 million | 4th |
| 5 | Annabelle Comes Home | R733 523 | -45% | R5.8 million | 5th |
| 6 | Men in Black International | R624 147 | -47% | R16.2 million | 6th |
| 7 | John Wick: Chapter 3 – Parabellum | R542.3 | -28% | R26.8 million | 7th |
| 8 | Stuber | R539 341 | NE | R539 341 | NE |
| 9 | Yesterday | R538 294 | -39% | R1.8 million | 7th |
| 10 | The Hustle | R279 798 | -29% | R11 million | 10th |
NE = New Entry
Last Updated: July 16, 2019