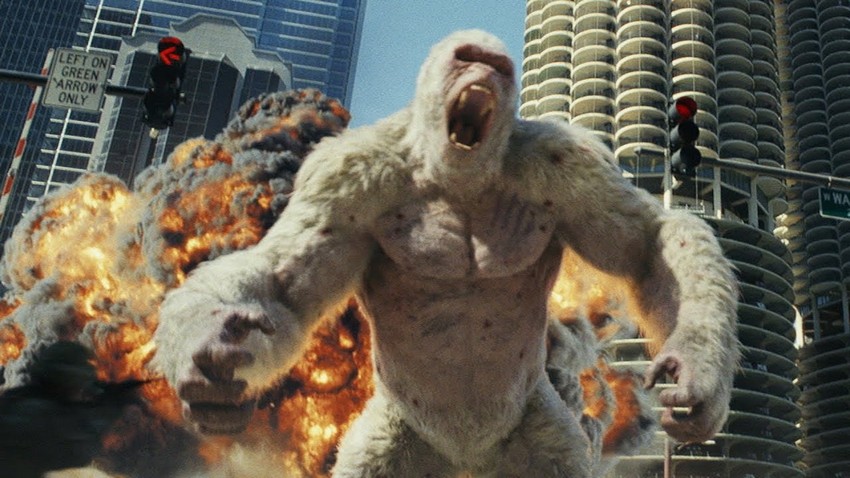 We usually try to do the South African box office report on a Tuesday, however there was a delay in getting figures from distributors. I'm not sure what the cause of the delay was, but it definitely wasn't due to any big shakeups on the charts. In a relatively quiet weekend that saw a 22% total dropoff from the previous week, the Dwayne Johnson-led Rampage kept its no.1 spot with a decent enough R2.4 million. In fact, there was no change in the top three positions as Tyler Perry's Acrimony (R1.3 million) and Black Panther (R1.1 million) hung onto their respective second and third place spots.
Down in fourth though we find the first of three new releases this weekend past and also the only one to make any sort of impact. Hotly touted R-rated comedy Blockers opened to just a smidge over R1 million, which is generally not an amount that warrants fanfare. However, the film only opened in 55 venues – less than half of Rampage's quota – which actually gives it the best per theatre average this week. You may not be able to see one of the film's stars, John Cena, but people definitely went to see his movie.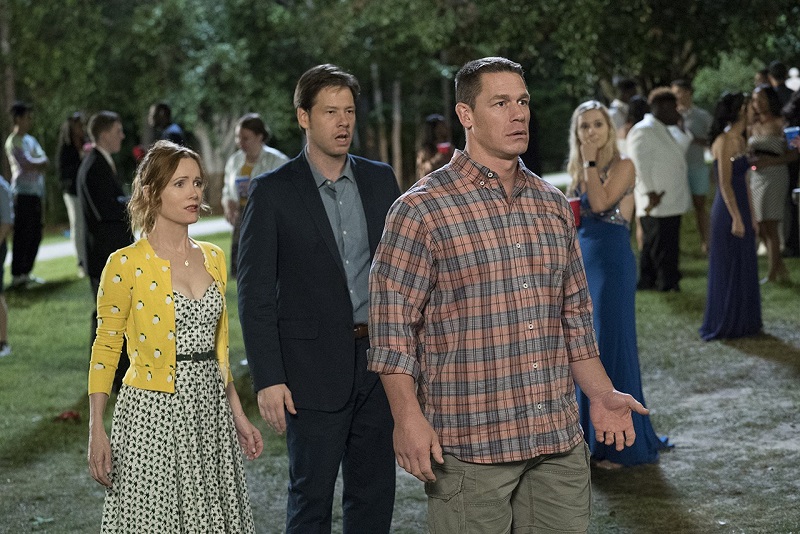 That same sentiment doesn't quite apply to Aardman Studios' latest bit claymation feature film magic, Early Man. The Wallace & Gromit creators' latest flick has been a surprise hit with critics but hasn't fared nearly as well commercially and South Africa was no exception as it failed to even make the half-million mark. At least it made it into the top 10 though as Strangers: Prey at Night, the remaining new release, had to settle for opening all the way down in fifteenth.
Down in the tail end of the top 10 though is where we find the only other noteworthy development this weekend past as animated film Here Comes the Grump was the biggest faller having dropped from its fifth place debut last week to tenth this week. With the arrival of box office juggernaut Avengers: Infinity War in just two days, I expect this will be the last you see of it and a couple of other titles hanging around near the bottom.
Let's see what the rest of the South African box office chart looks like:
| No. | Movie Name | Weekend gross | Percentage change | Local gross | Last Week's Position |
| --- | --- | --- | --- | --- | --- |
| 1 | Rampage | R2.4 million | -32% | R7 million | 1st |
| 2 | Tyler Perry's Acrimony | R1.3 million | -22% | R11.8 million | 2nd |
| 3 | Black Panther | R1.1 million | -24%% | R102.9 million | 3rd |
| 4 | Blockers | R1 million | NE | R1 million | NE |
| 5 | Peter Rabbit | R928 682 | -37% | R16.6 million | 4th |
| 6 | Early Man | R442 323 | NE | R442 323 | NE |
| 7 | A Quiet Place | R382 464 | -30% | R2.1 million | 7th |
| 8 | Tomb Raider | R306 538 | -41% | R15.5 million | 8th |
| 9 | Ready Player One | R290 604 | -50% | R7.3 million | 6th |
| 10 | Here Comes the Grump | R288 534 | -65% | R1.2 million | 5th |
NE = New Entry
Last Updated: April 25, 2018