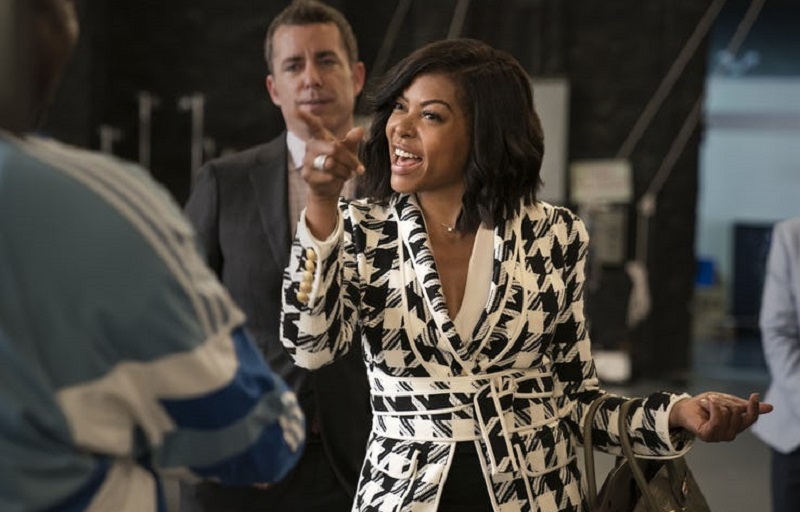 As you may have noticed (I really hope you noticed!), there was no local box office report last week due to the actual box office numbers being all out of whack between my usual sources. We're back this week though and… not much has changed. At least when it comes to the top as What Men Want debuted in 1st place last week with R4.5 million and stayed there this weekend past as it earned another R2.8 million. The Taraji P. Henson-led comedy reboot hasn't found a major audience internationally, but locals seemed to like it a fair bit. Enough that it actually dethroned How to Train Your Dragon 3: The Hidden World last weekend. The animated threequel hung tough though and retained its subsequent 2nd place as it added another R1.7 million.
Down in 3rd spot is where we find our first newcomer and it's a bit of a surprise. Tyler Perry's Madea movies have traditionally done big business in South Africa, so following on from its big debut in the US, I expected A Madea Family Funeral to follow suit locally. Instead, it opened in 3rd with a meagre R1.7 million. An even bigger disappointing surprise came in the form of The LEGO Movie 2: The Second Part. Usually, animated features hit big locally, but the sequel could only manage to open at R1.4 million. And this is despite playing on the most screens locally by far (almost 25% more than anything else).
We have to jump over Alita: Battle Angel and The Upside to find the other newcomer on the charts in Little Italy. The rom-com had a limited opening in just 31 cinemas countrywide, and pulled in just over half a million Rand as a result. Meanwhile, despite halving its cinema count, Green Book still saw itself buoyed slightly by its recent Best Picture Oscar win as it got a nice bump in revenue.
Let's see what the rest of the South African box office chart looks like:
| No. | Movie Name | Weekend gross | Percentage change | Local gross | Last Week's Position |
| --- | --- | --- | --- | --- | --- |
| 1 | What Men Want | R2.8 million | -38% | R2.8 million | 1st |
| 2 | How to Train Your Dragon: The Hidden World | R1.7 million | -24% | R18.8 million | 2nd |
| 3 | A Madea Funeral | R1.7 million | NE | R1.7 million | NE |
| 4 | The LEGO Movie 2: The Second Part | R1.4 million | NE | R1.4 million | NE |
| 5 | Alita: Battle Angel | R957 313 | -27 | R5.7 million | 3rd |
| 6 | The Upside | R743 947 | -22% | R14 million | 4th |
| 7 | Little Italy | R586 611 | NE | R586 611 | NE |
| 8 | Green Book | R436 262 | +28% | R1.7 million | 9th |
| 9 | Bohemian Rhapsody | R374 535 | -1% | R41.8 million | 7th |
| 10 | The Princess and the Dragon | R324 120 | -20% | R6.2 million | 5th |
NE = New Entry
Last Updated: March 5, 2019