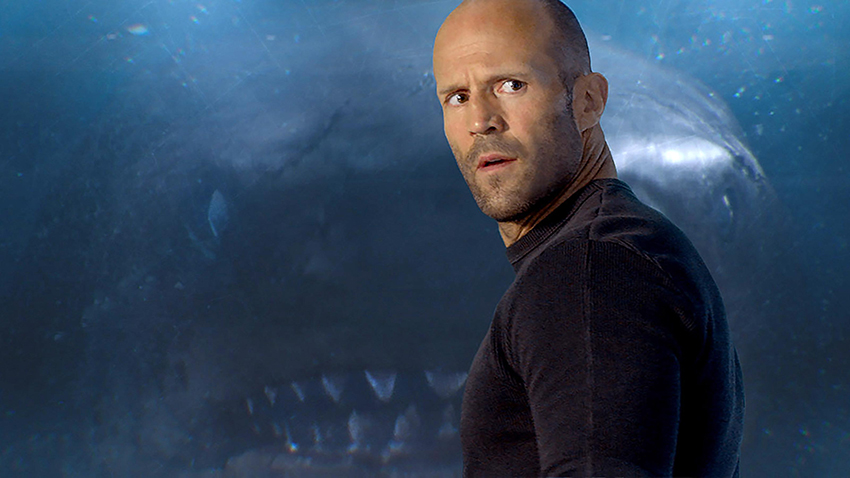 If you've read yesterday's US/international box office report, then it should come as no surprise to find The Meg is the biggest movie in South Africa at the moment. A combination of both giant shark and Jason Statham is seemingly something many locals are looking for as the film debuted in 1st place with a strong R6 million this weekend past. Holdovers Mission: Impossible – Fallout and Mamma Mia! Here We Go Again now fall down to 2nd and 3rd place respectively, with Mamma Mia! surprisingly showing better staying power as it nearly matched Mission: Impossible's totals this weekend, despite having been on the charts for a week longer. None of those is the truly big story of this weekend past though.
No, that honour belongs to Stroomop, the female-led South African adventure-drama film about a group of women whose "veldskool" rafting trip on the Orange River turns to disaster, forcing the ladies to have to confront both their own personal issues and those that Mother Nature throws at them. Directed and co-written by actor-turned-first-time-filmmaker Ivan Botha, Stroomop has received a mixed response from critics, but local audiences once again proved just how critic-proof they are as the film opened to the tune of R2.5 million.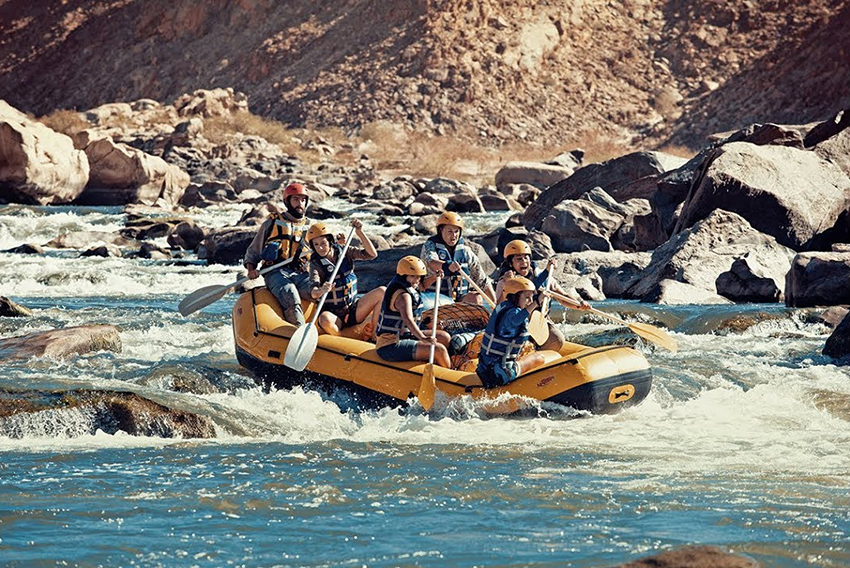 While initially that may not seem like much when all three abovementioned movies opened to numbers more than double that sum, but this is the biggest opening for any local production this year by a significant margin (Susters, back in March, held the crown previously with a R1 million debut) and is a major feather in Botha's cap. Heck, just to prove how impressive this is, I've painstakingly gone through the weekly charts and you would have to jump all the way back to the R2.3 million opening of Happiness is a Four-Letter Word in February 2016 to find anything that comes close as most relatively "high-earning" local productions open in the R600k range. Well done!
Moving on from Stroomop and its achievements, we find another newcomer rounding out the top 5 as animated family film Charming debuted with R2.1 million. Disney's Christopher Robin held on very strongly to only drop one place from 6th to 5th, while Incredibles continues to make money from 7th place as the highest total earner on the charts with R51.4 million. A movie that definitely won't be reaching those heights though is Dwayne Johnson's Skyscraper which had the biggest drop on the charts from 3rd to 8th place. Below that we find the third newcomer on the charts in The Guernsey Literary and Potato Peel Pie Society (phew, what a mouthful!) which got a very limited opening in just 18 cinemas but had quite the performance as it earned R584k for the third-best per theatre average on the charts with R32k (The Meg leads PTA with R55k, followed by Stroomop with R44k). Finally, another local production in Broken Promises: 4-Ever closes out the charts in 10th.
Let's see what the rest of the South African box office chart looks like:
| No. | Movie Name | Weekend gross | Percentage change | Local gross | Last Week's Position |
| --- | --- | --- | --- | --- | --- |
| 1 | The Meg | R6 million | NE | R6 million | NE |
| 2 | Mission: Impossible – Fallout | R2.8 million | -42% | R18.5 million | 1st |
| 3 | Mamma Mia! Here We Go Again | R2.7 million | -23% | R24 million | 2nd |
| 4 | Stroomop | R2.5 million | NE | R2.5 million | NE |
| 5 | Charming | R2.1 million | NE | R2.1 million | NE |
| 6 | Christopher Robin | R882 472 | -7% | R2.5 million | 5th |
| 7 | Incredibles 2 | R770 937 | -28% | R51.4 million | 4th |
| 8 | Skyscraper | R735 845 | -50% | R13.2 million | 3rd |
| 9 | The Guernsey Literary and Potato Peel Pie Society | R584 002 | NE | R584 002 | NE |
| 10 | Broken Promises: 4-Ever | R556 816 | -36% | R3.3 million | 6th |
NE = New Entry
Last Updated: August 14, 2018