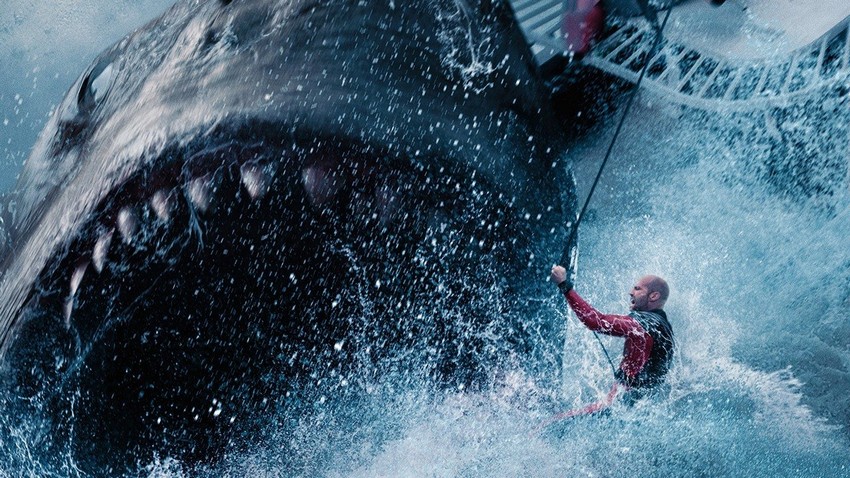 People love shark movies. Ever since Steven Spielberg invented the "summer blockbuster" genre with Jaws, audiences have almost always turned out in droves for some toothy terror at the cinema. Somehow, the box office pundits in Hollywood forgot this.
Going into the weekend, the narrative around Tinsel Town was that new release The Meg would top out at a tepid $20 million. Instead, director Jon Turteltaub's blockbuster, which sees Jason Statham fighting a giant prehistoric shark, proved its bite to be much bigger than Hollywood's bark as it earned a surprising $44.5 million domestically! In a stat that I never thought that I would be reading, this is now Warner Bros.'s biggest US opening of 2018, even beating out the likes of Ready Player One and Ocean's 8.
Led by another $50 million from China (which is admittedly less surprising as this is a US/China co-production and co-stars Chinese actress Fan Bingbing), the film also made good money outside of the US. With $97 million total earned from foreign markets, this gives The Meg a $141.5 million global tally, way higher than anybody expected it to be. This should come as a huge relief for WB and Turteltaub as the film's $150 million price tag had seemingly sunk it before it before it opened. Now, if it shows even some vestigial legs, this should at least turn a profit.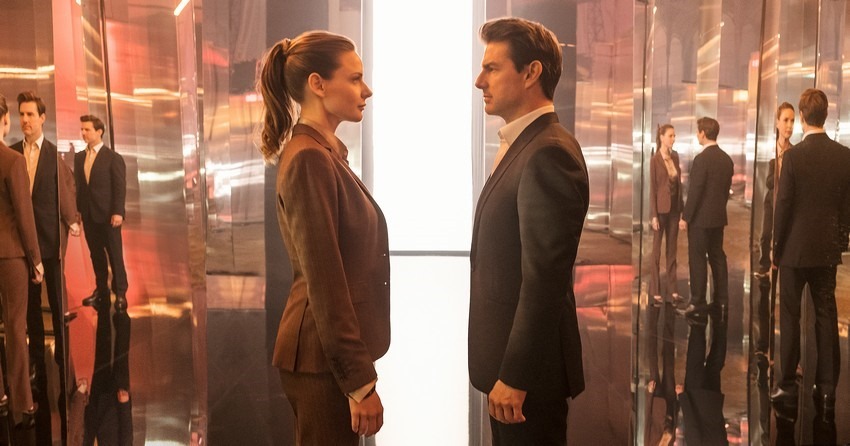 Speaking of profits, Mission: Impossible – Fallout keeps making more as the film held on tighter than star Tom Cruise on the side of cargo plane. The sixth M:I film earned another $20 million as dropped to 2nd place, bringing its domestic total to $161.9 million after 3 weeks. Worldwide it has now earned $437.5 million and it looks Fallout one will probably finish in the high $600 million range much like predecessors Ghost Protocol and Rogue Nation. Conversely, Disney's live-action Winnie the Pooh sequel Christopher Robin is finding it a lot harder to find profits as the film followed its lacklustre opening by dropping to third with $12.4 million.
The Meg wasn't the only newcomer that exceeded expectations this weekend past as two others pulled off the same feat. First up is internet-meme-turned-horror-film Slender Man which debuted in 4th place with $11.3 million. That doesn't sound like much, but the film only has a $10 million budget and the studios hadn't expected it to break even on the first weekend, especially after some rather poor reviews and audience word of mouth.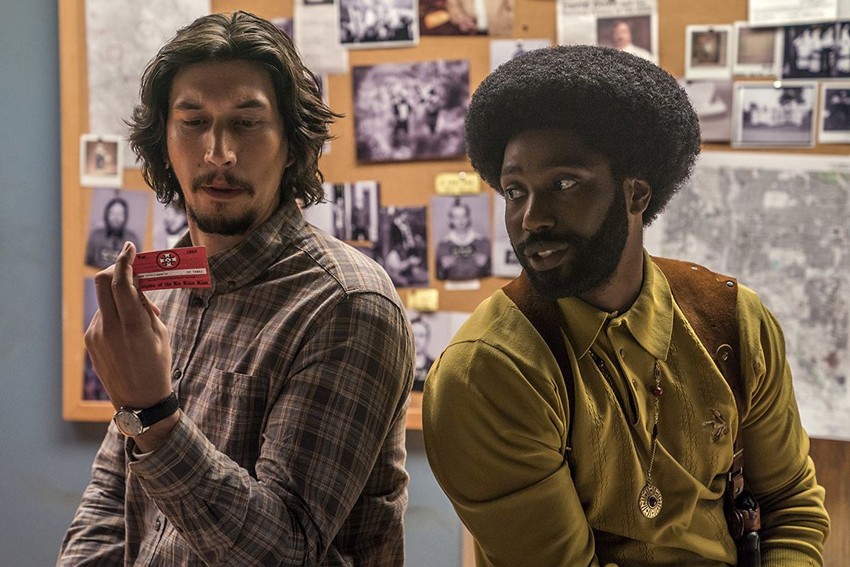 Following it in 5th place is a film that could not be more different in both genre and critical acclaim as Spike Lee's fiery Cannes Grand Prix-winning racial biopic BlacKkKlansman which also surprised as it earned $10.7 million (it was expected to earn around $8 million). The true story about a black detective in 1972 who managed to infiltrate the Ku Klux Klan through not so subtle subterfuge, BlacKkKlansman opened in just 1500 cinemas, resulting it in posting the second best per theatre average on the charts, bested only by The Meg.
That rounds out the top 5, with all the movies below them just dropping down the necessary slots with not much in the way of noteworthy highlights. Two films did reach domestic milestones though as 7th place Mamma Mia! Here We Go Again crossed the $100 million mark while 10th place Ant-Man and the Wasp crossed $200 million. We also finally say goodbye to Incredibles 2 from the top 10 as it drops to 11th place after 9 weeks on the charts having already earned a massive $589.8 million domestically and $1.088 billion worldwide.
Let's see what the rest of the US box office chart looks like:
| No. | Movie Name | Weekend gross | Percentage change | US Domestic gross | Worldwide gross | Last Week's Position |
| --- | --- | --- | --- | --- | --- | --- |
| 1 | The Meg | $25 million | NE | $44.5 million | $141.5 million | NE |
| 2 | Mission: Impossible – Fallout | $20 million | -43% | $161.9 million | $437.5 million | 1st |
| 3 | Christopher Robin | $12.4 million | -49% | $50 million | $62.1 million | 2nd |
| 4 | Slender man | $11.3 million | NE | $11.3 million | $11.3 million | NE |
| 5 | BlacKkKlansman | $10.7 million | NE | $10.7 million | $11.1 million | NE |
| 6 | The Spy Who Dumped Me | $6.6 million | - | $24.5 million | $26.9 million | 3rd |
| 7 | Mamma Mia! Here We Go Again | $5.8 million | -35% | $103.8 million | $280.8 million | 4th |
| 8 | The Equalizer 2 | $5.5 million | -37% | $89.6 million | $99.8 million | 5th |
| 9 | Hotel Transylvania 3: Summer Vacation | $5.1 million | -36% | $146.8 million | $378.2 million | 6th |
| 10 | Ant-Man and The Wasp | $4 million | -36% | $203.5 million | $448.9 million | 7th |
Last Updated: August 13, 2018