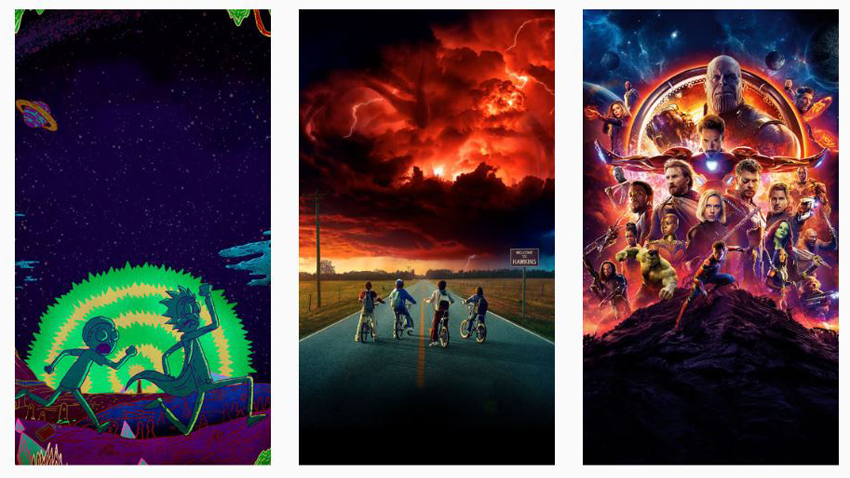 The internet is a horrible place. A steaming dumpster fire cesspool of toxic waste. And yes, I know that metaphor doesn't technically make sense (because how can a dumpster fire also be a pool of something?), but neither does the internet half the time, so it's par for the course. That being said, with all the terribleness you can find online, occasionally you stumble across something truly amazing.
That's exactly what happened to me this morning as I was out trawling the net for contributions to our regular Movie Poster of the Day posts on Twitter and Facebook. While checking out a poster on Reddit, one kindly Samaritan responded to another's comment about how good the art was by linking them to Moviemania.io. Exactly how I've not stumbled on this site before is beyond me, but I bookmarked that sucker faster than you could say "High-res textless versions of movie and TV posters"!
And that's exactly what this site offers, stripping out all those pesky credits and title treatments, and leaving nothing but gorgeous artwork behind for the likes of Captain Marvel, Godfather, The Expanse, Venom, Stranger Things, and more. All of them perfect as a wallpaper for your phone! Here are a couple of my favourites thus far.
There's a desktop option too, giving you some great art to use as a background of your PC, but it's the phone pics that really rock my world. Whether you like your phone background more clean and minimalist like I do, or if you like it busy and colourful, there's something for everybody here. Hell, they even have an entire collection dedicated to the work of movie poster master Drew Struzan! So browse away on Moviemania.io! You can thank us later!
Last Updated: March 1, 2019