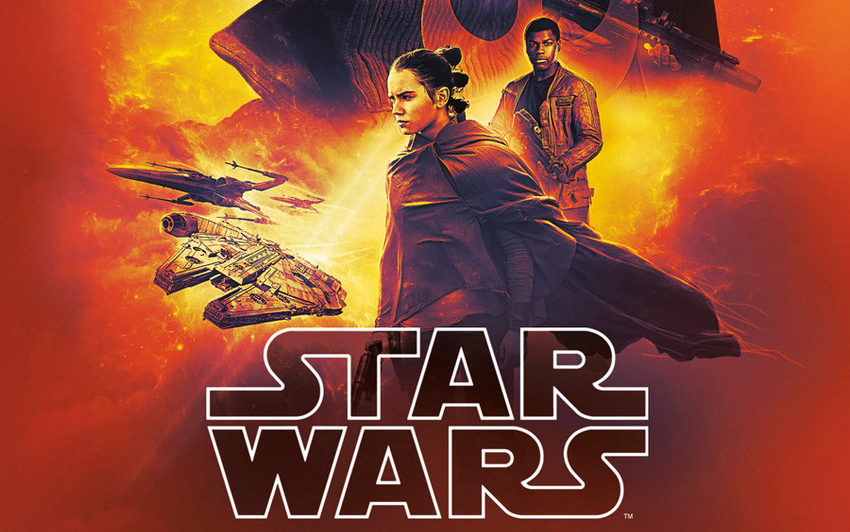 When Disney bought over Lucasfilm, they scrapped the Star Wars Expanded Universe as we knew it (necessary to free up the timeline). A brand new series of ancillary stories were commissioned and, unlike the EU, these would all be expertly curated to make sure they all fit together perfectly with the movies as one big narrative.
Since then we've seen some stories that have made a huge impact on characters and places we already knew and love (seriously, you need to read Marvel's Vader comic!). We've also had others plant the seeds for things we would not see onscreen for quite some time. The Mandalorian may only be releasing on Disney+ later this year, but we probably already got some of the backstory for the titular character back in 2015 already with Chuck Wendig's Star Wars: Aftermath novels. And now Disney and Lucasfilm will be doing some more groundwork for the upcoming Star Wars: The Rise of Skywalker.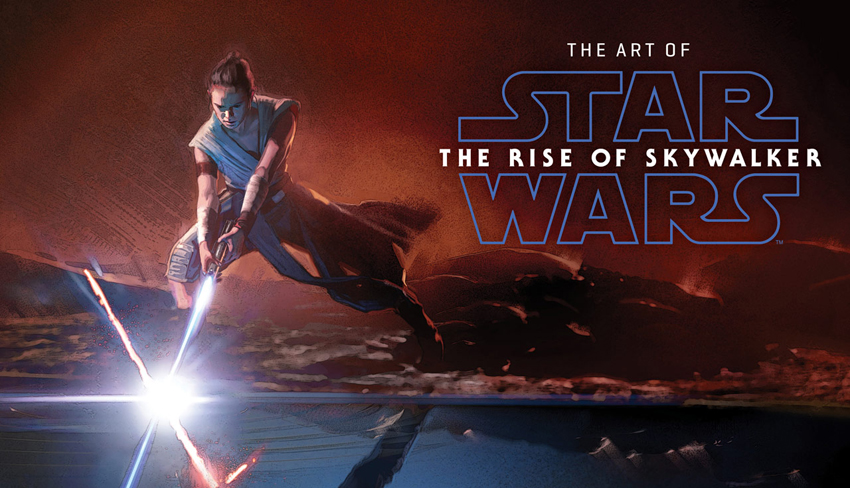 Billed as the conclusion of the central Star Wars story that began over 40 years ago, The Rise of Skywalker is going to be a historic moment in the franchise. To that end, on this weekend past's Star Wars Day (May the 4th be with you!), Lucasfilm unveiled what they describe as "our biggest and boldest film tie-in program yet." Titled "The Journey to Star Wars: The Rise of Skywalker", this series of novels and comics "will include some hints and Easter eggs for the new film". Starring Rey, Finn, Poe, Rose, Leia, Chewie, the droids, and the First Order, these stories will be set in the time after Star Wars: The Last Jedi, seemingly confirming the rumours that there will be a time jump before The Rise of Skywalker.
There's a little something for everybody in this series, from straight adventure stories to comics to kid's books to audio books to even behind the scenes art books. I've chosen a few of the highlights below, but you can check out the full list of 21 titles on StarWars.com.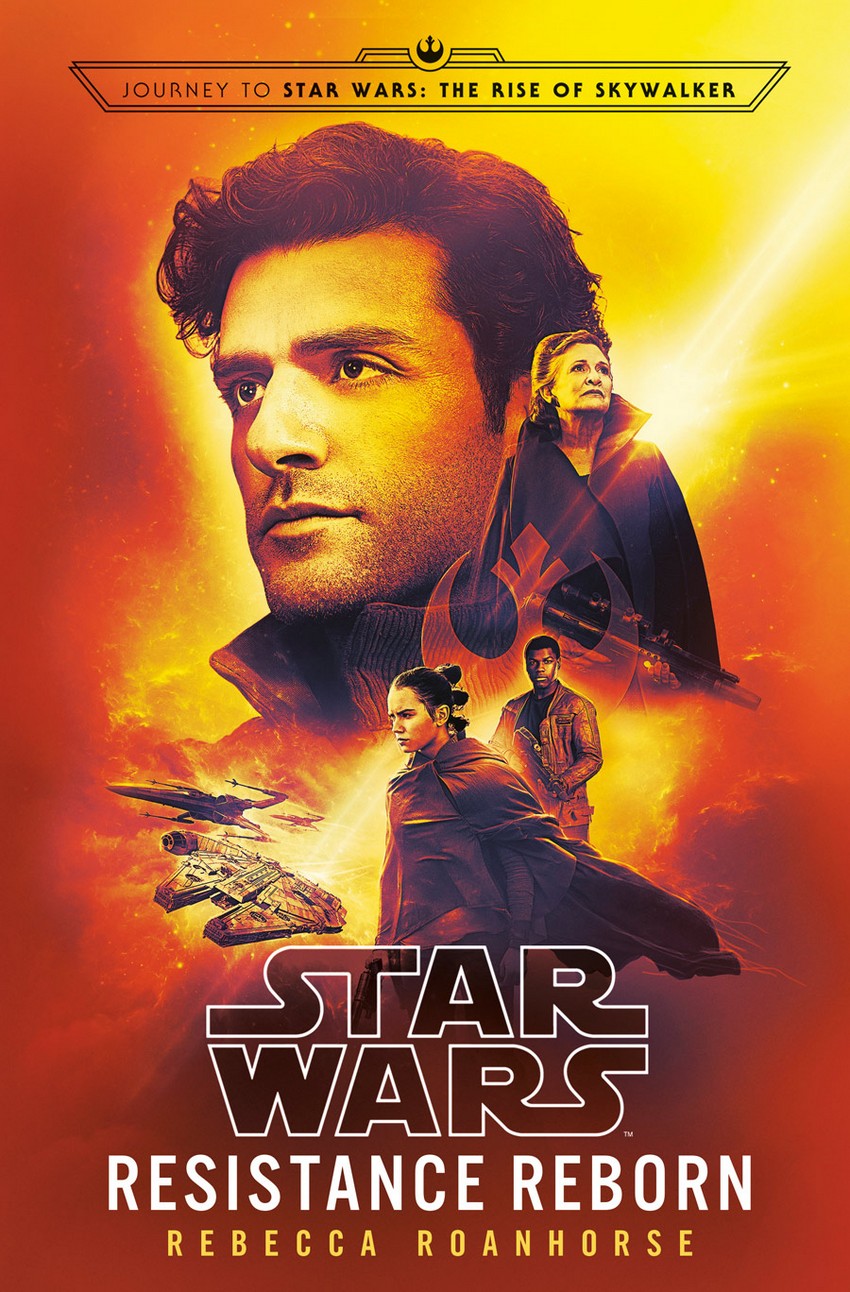 Journey to Star Wars: The Rise of Skywalker: Resistance Reborn
Publisher: Del Rey
Author: Rebecca Roanhorse
Format: Adult novel
Description: In this Journey to Star Wars: The Rise of Skywalker novel, Poe Dameron, General Leia Organa, Rey, and Finn must struggle to rebuild the Resistance after their defeat at the hands of the First Order in Star Wars: The Last Jedi.
On-sale: 11/12/2019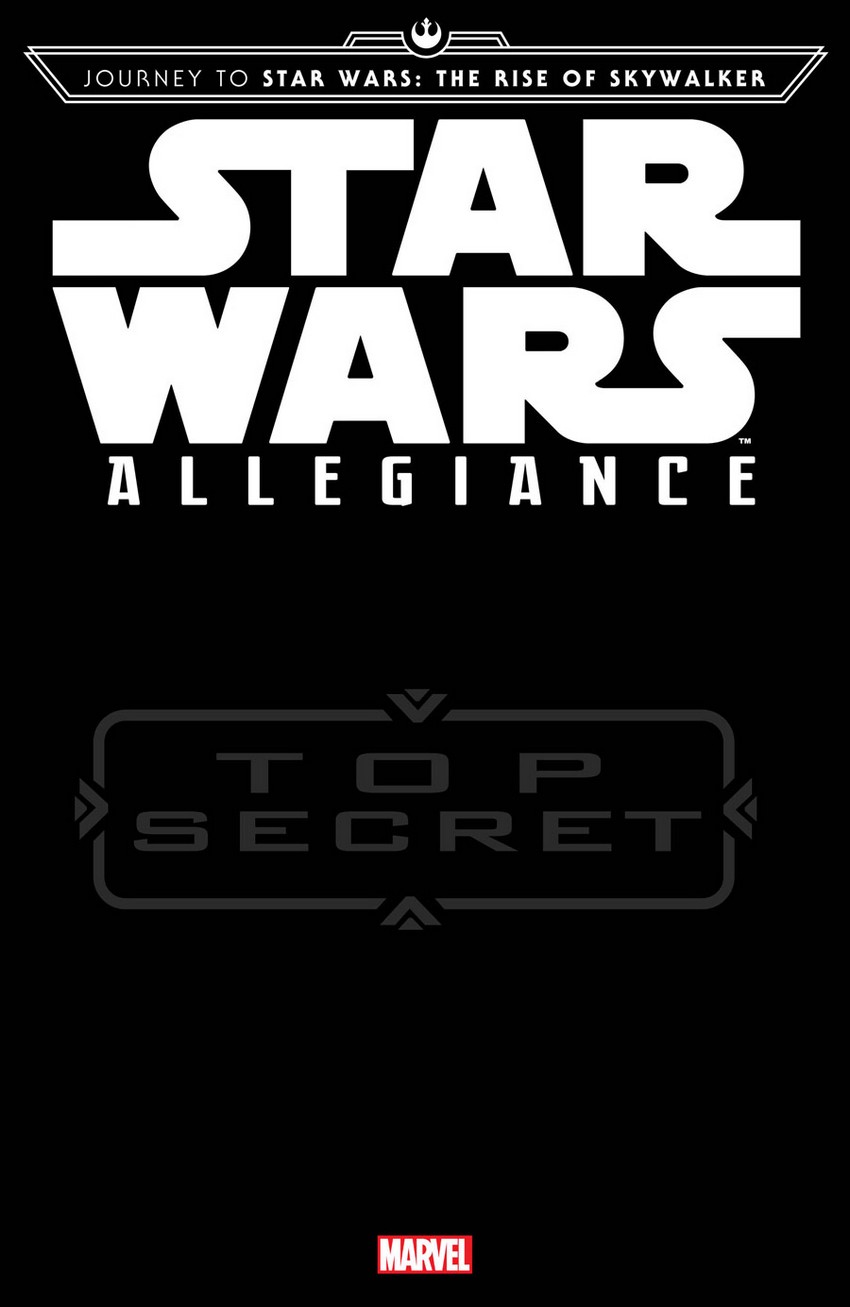 Journey to Star Wars: The Rise of Skywalker: Allegiance
Publisher: Marvel Comics
Author: Ethan Sacks
Artist: Luke Ross
Format: Comic mini-series
Description: On the run since the destruction of the Starkiller Base, General Leia and the remaining handful of Resistance have barely managed to survive, much less strike back against the superior forces of the First Order. Running low on options, Leia decides to reach out to her former allies, the Mon Calamari, whose shipyards once powered the Rebel Alliance.
On-sale: #1: 10/9/2019; #2: 10/16/2019; #3: 10/23/2019; #4: 10/30/2019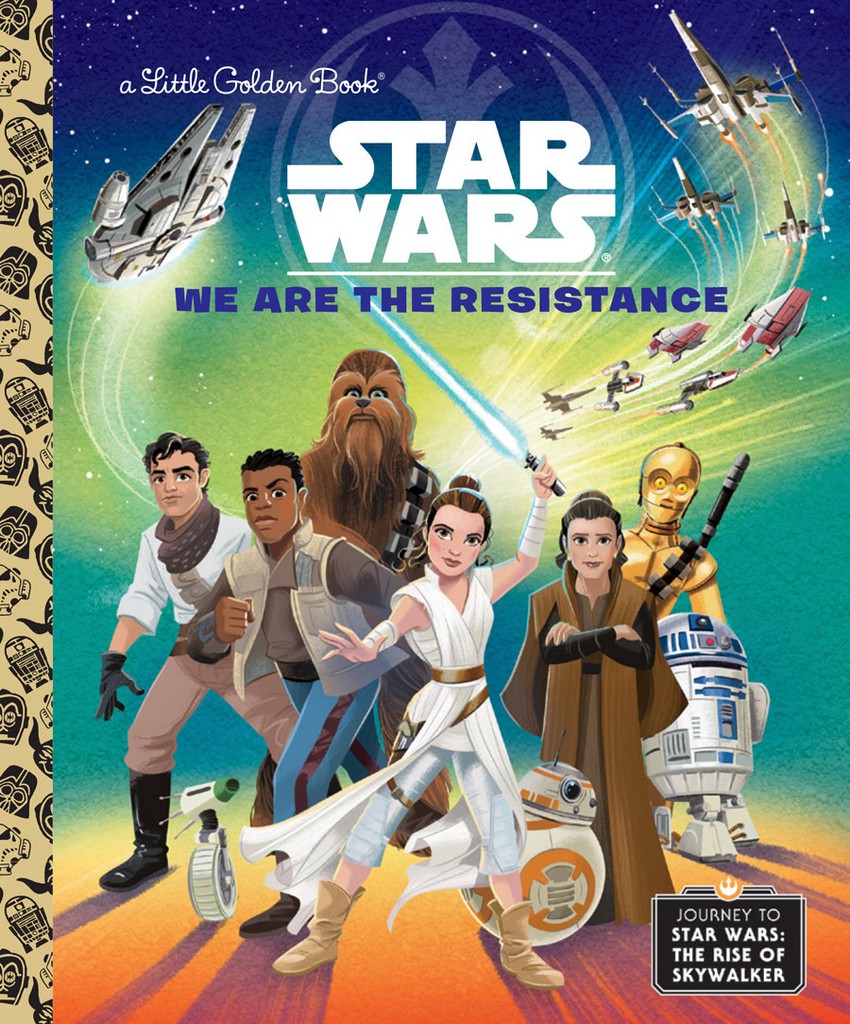 Journey to Star Wars: The Rise of Skywalker: We are the Resistance
Publisher: Random House Kids
Author: Elizabeth Schaefer
Illustrator: Alan Baston
Format: Little Golden Book
Description: Join Leia, Rey, Finn, Poe, Chewbacca, Rose, BB-8 and all the brave heroes of the Resistance in their fight against the First Order! Featuring stunning retro-stylized illustrations, this book includes iconic scenes from The Force Awakens, The Last Jedi, and The Rise of Skywalker.
On-sale: 10/4/2019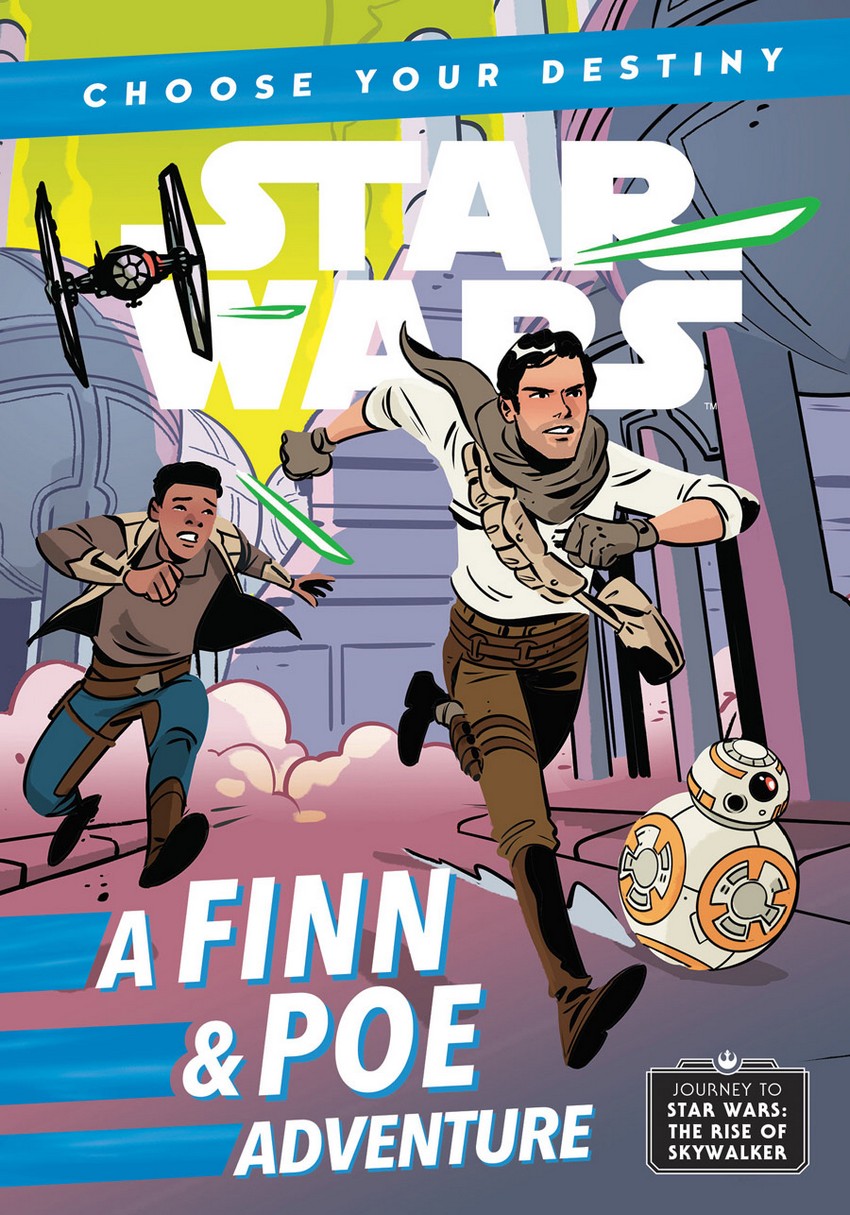 Journey to Star Wars: The Rise of Skywalker: Choose Your Destiny: A Finn & Poe Adventure
Publisher: Disney Lucasfilm Press
Author: Cavan Scott
Illustrator: Elsa Charretier
Format: Chapter Book
Description: Join Finn, Poe, and BB-8 on a dangerous-but-necessary mission for the struggling Resistance. With over twenty possible outcomes, readers will have to choose to carefully in order to keep Finn, Poe, and BB-8 safe from the evil First Order.
On-sale: 10/4/2019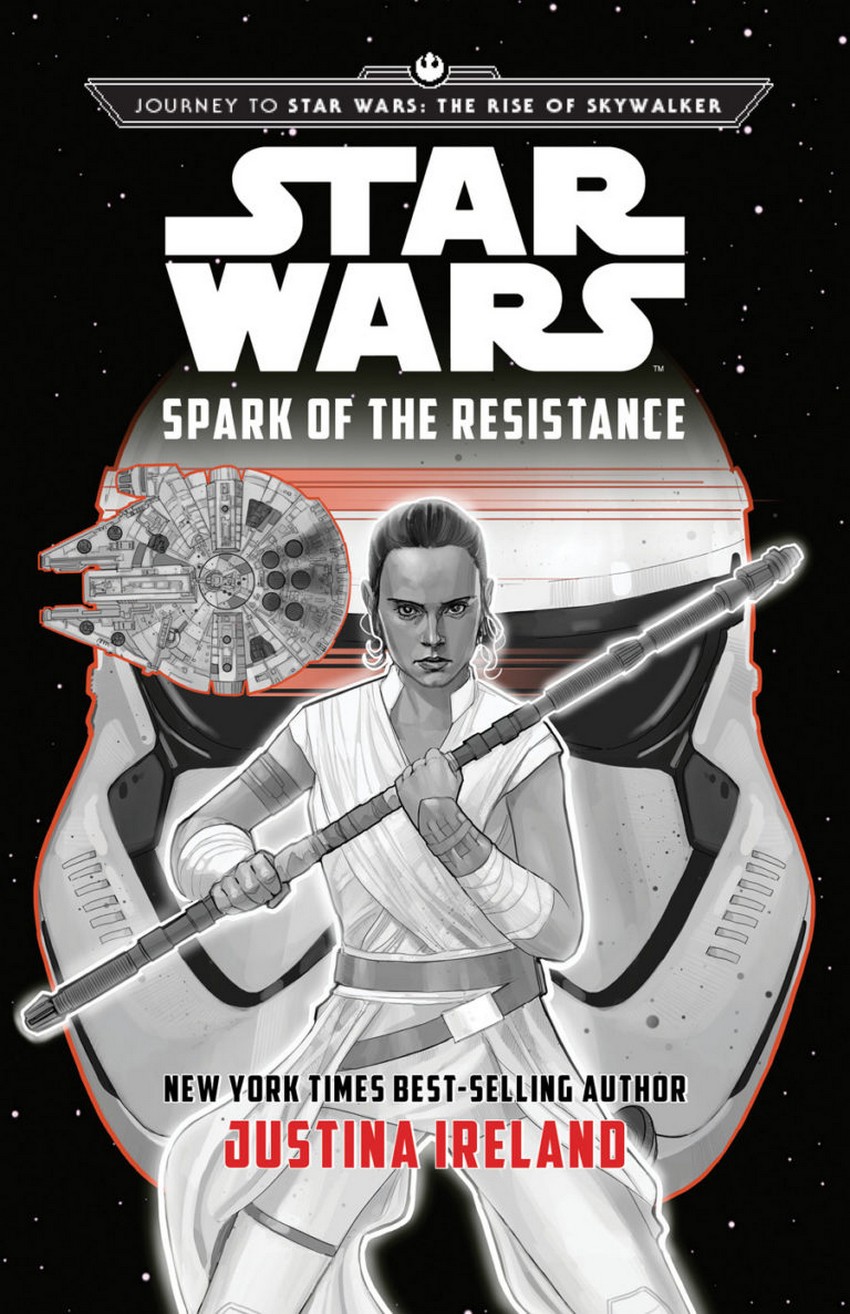 Journey to Star Wars: The Rise of Skywalker: Spark of the Resistance
Publisher: Disney Lucasfilm Press
Author: Justina Ireland
Illustrator: Phil Noto
Format: Middle Grade novel
Description: When a distress plea goes up from the isolated planet Minfar, Resistance heroes Rey, Poe, and Rose hear the call! Together they will face down a First Order battalion, terrifying flying creatures, and a weapon that could change the course of the war!
On-sale: 10/4/2019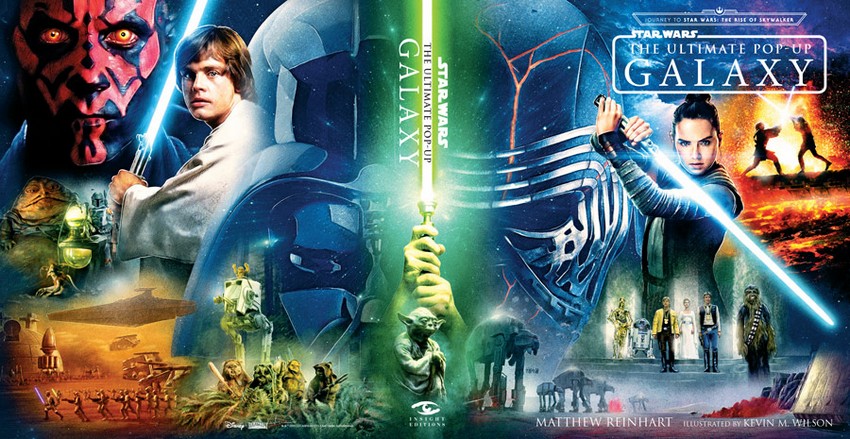 Journey to Star Wars: The Rise of Skywalker – Star Wars: The Ultimate Pop-up Galaxy
Publisher: Insight Editions
Author and Pop-up Engineer: Matthew Reinhart
Illustrator: Kevin M. Wilson
Format: Deluxe Pop-Up book
Description: Presented in a dynamic 360-degree format that enables the action to be viewed from all sides, the book also opens up to form a displayable 3D diorama of the entire saga. Packed with amazing Star Wars moments and hidden surprises to discover, Star Wars: The Ultimate Pop-Up Galaxy represents a whole new level of sophistication and interactivity in pop-up books and is guaranteed to thrill fans of all ages. Matthew is the King of Paper Engineering and returns to the franchise with this new, deluxe pop-up.
On-sale: 10/8/2019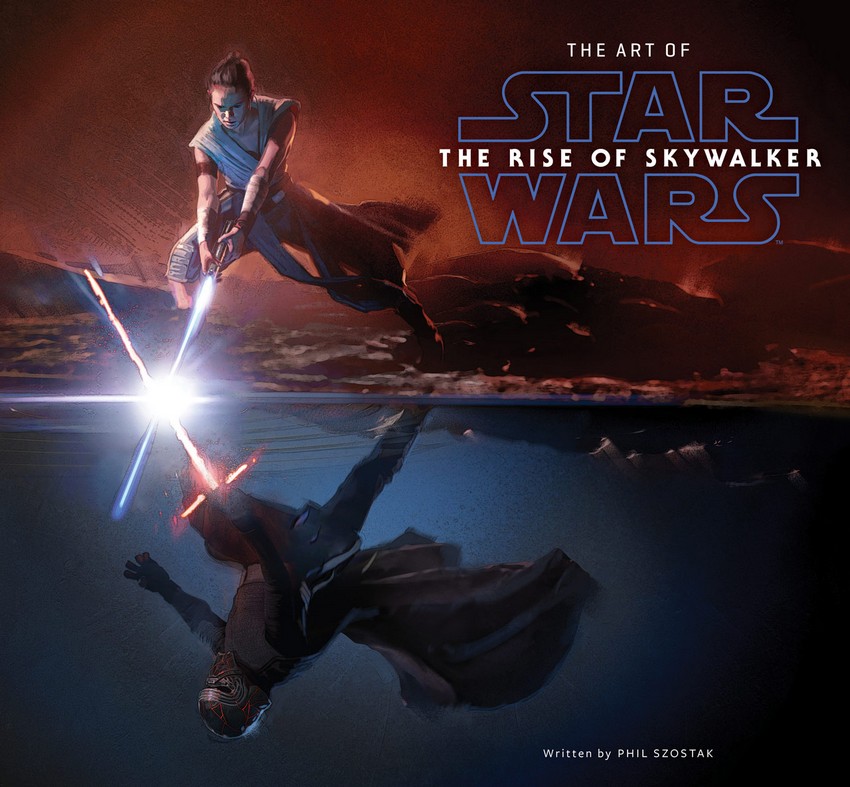 The Art of Star Wars: The Rise of Skywalker
Publisher: Abrams
Author: Phil Szostak
Art: Lucasfilm Art Department
Format: Art of
Description: The official behind-the-scenes concept, production, and post-production art for Star Wars: The Rise of Skywalker. Go inside the creative process behind the most anticipated film of the century. The latest trilogy in the Star Wars film series brings the Skywalker Saga to a close and The Art of The Rise of Skywalker will take readers into the creative process behind visualizing the epic worlds, creatures, characters, costumes, weapons and vehicles of the landmark conclusion more than 40 years in the making.
On-sale: 12/20/2019
Last Updated: May 6, 2019